Donald Trump Deflects Questions About Sexual Assault Claims
Donald Trump Was Asked About the Trump Tapes and Gave No Response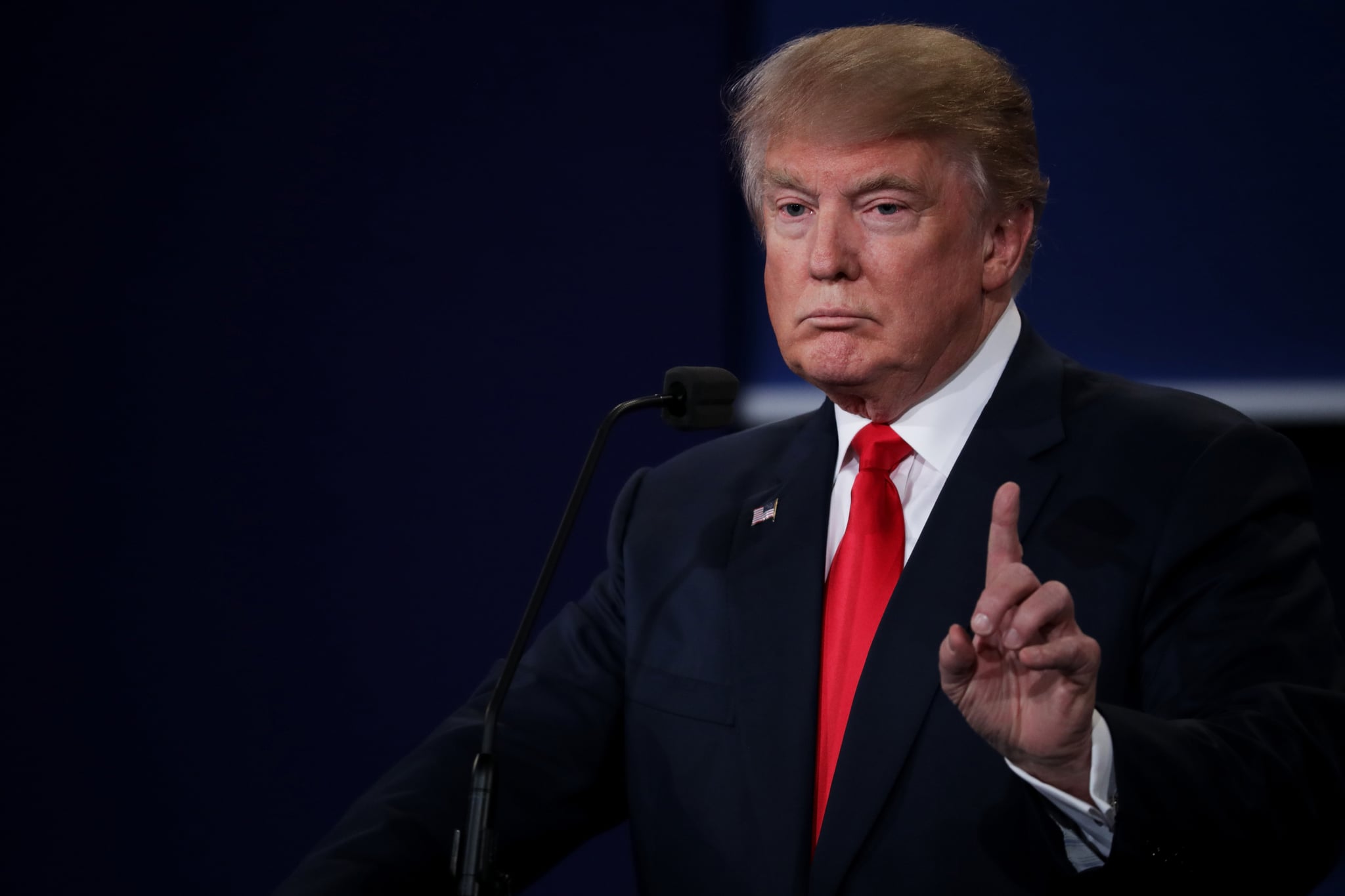 During Wednesday's debate, Donald Trump was asked about the nine women who had come forward in the last week alleging sexual misconduct against him. Off the bat, Trump denied he knew the women, ostensibly lied about not apologizing to his wife (Melania said he did), and almost instantly launched a completely off-topic attack on Clinton.
After digressing into a tirade about how President Obama and Hillary Clinton had incited violence at his rallies, Trump accused Clinton of orchestrating the allegations. Trump suggested that Clinton coerced women to come forward and also implied that the women merely wanted their 15 minutes of fame.
In response, Clinton addressed how Trump repeatedly fails to take responsibility for his actions. "He never apologizes or says he's sorry for anything," Clinton said, "It's not one thing, this is a pattern."
.@HillaryClinton: "Donald thinks belittling women makes him bigger" https://t.co/FvyVw7iAOF pic.twitter.com/hHb9aFUEAp

— POLITICO (@politico) October 20, 2016
Pressed again on the question, Trump responded that there were topics he would "prefer" to talk about, like defeating ISIS; he never answered moderator Chris Wallace's initial inquiry.