Donald Trump's Policy on Planned Parenthood
Trump Just Made the Most Bizarre Comment About Planned Parenthood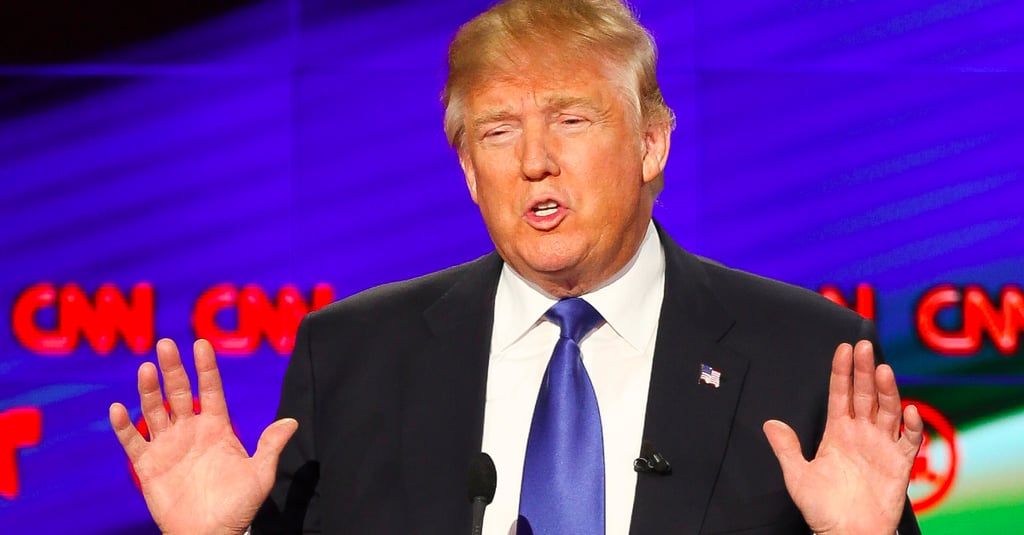 Image Source: Getty
During Thursday night's GOP debate in Texas, Donald Trump said he supports Planned Parenthood for helping provide health care to millions of women. And then he said he'd defund the organization. Yup, because he's pro-life and they provide abortions, even though Planned Paretnhood says that's only three percent of what it does.
"You can say whatever you want, but they have millions of women going through Planned Parenthood that are helped greatly," he said. "And I wouldn't fund it."
.@realDonaldTrump speaks on Planned Parenthood during tonight's #GOPDebate https://t.co/OgDvw7E5rv https://t.co/bQSVrvM5s3

— CNN (@CNN) February 26, 2016
Confused? You're not alone — Planned Parenthood started trending on Twitter, in large part because of his comments.
"Millions of women are helped by Planned Parenthood. I'm going to defund it." Donald Trump LEGIT just said this. #GOPDebate

— Jensen Karp (@JensenClan88) February 26, 2016
Trump's Planned Parenthood stance is confusing to me. Sounds like he respects what they do, but would cut all money bc abortion. #GOPDebate

— Philip DeFranco (@PhillyD) February 26, 2016
Trump's defense of Planned Parenthood is like the one part of Darth Vader that didn't get totally corrupted by the dark side of the Force.

— Dave Itzkoff (@ditzkoff) February 26, 2016
You can read more about Trump's positions on women's rights here.