Donald Trump Suing The New York Times
The New York Times's Reply to Trump's Lawsuit Threat Is Eloquently Savage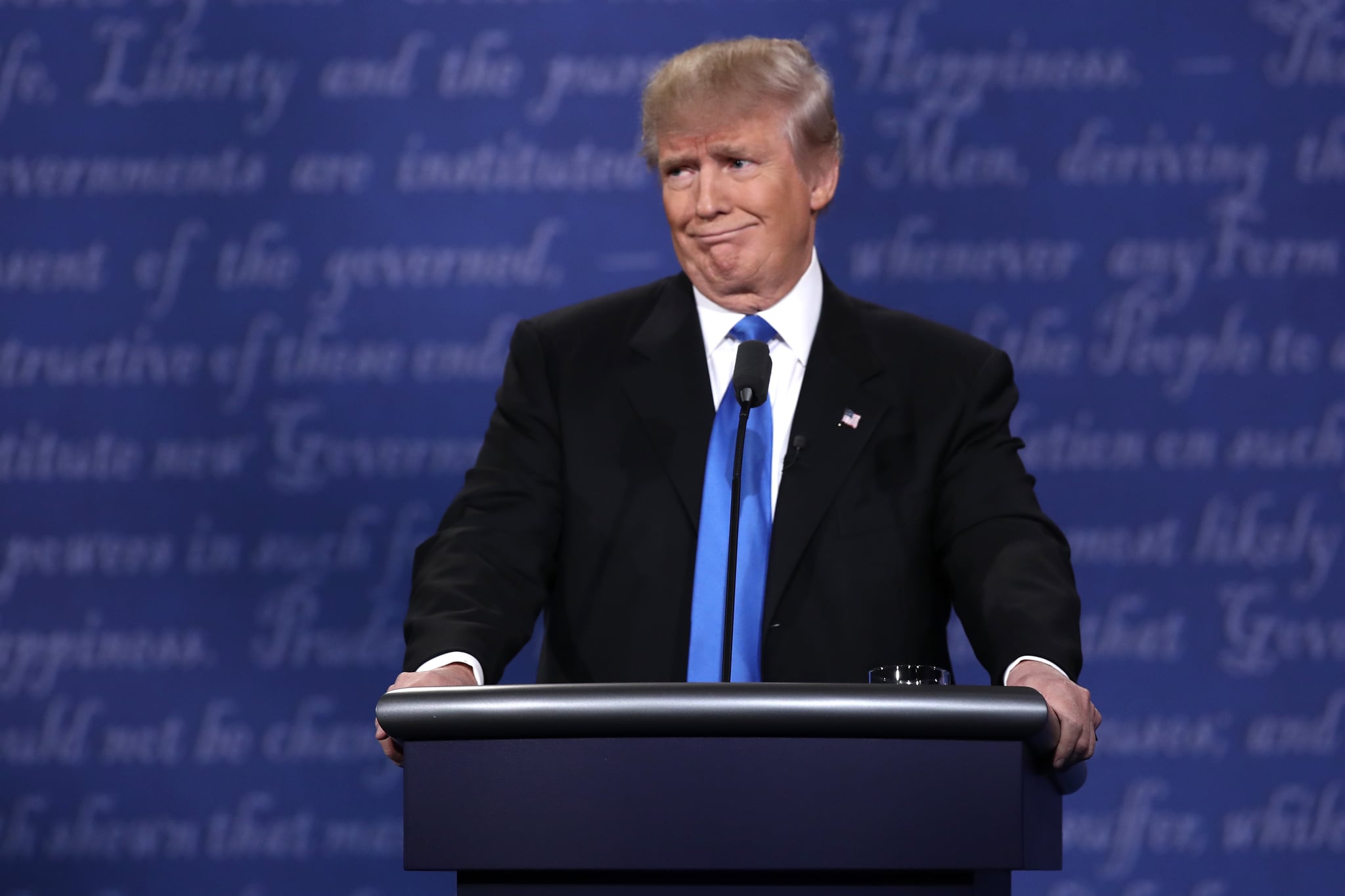 Donald Trump made a big show of sending a threatening legal letter to The New York Times on Wednesday on the heels of a damning story it published about his history of sexual assault.

The piece recounts the experiences of two women, Jessica Leeds and Rachel Crooks, who both said the self-described billionaire forcibly groped or kissed them. Leeds was a stranger seated next to Trump in first class when she says he lifted the armrest and groped her about 30 years ago. Crooks was working as a receptionist at a real-estate company in Trump Tower in 2005 when she met Trump, who greeted her by shaking her hand, then kissing her on the cheeks and then on the mouth.

In the letter, Trump attorney Marc E. Kasowitz claimed that the women's accounts were false and demanded a retraction and apology. He also suggested they'd go after the paper for libel and defamation. Unsurprisingly, The New York Times was having none of it. In a letter made public by the paper today, an attorney for The Grey Lady expertly broke down exactly why Trump's threat was so laughable.

"The essence of a libel claim is, of course, the protection of one's reputation. Mr. Trump has bragged about his non-consensual sexual touching of women. He has bragged about intruding on beauty pageant contestants in their dressing rooms. He acquiesced to a radio host's request to describe Mr. Trump's own daughter as a 'piece of ass'," attorney David McCraw fired back. "Nothing in our article has had the slightest effect on the reputation that Mr. Trump, through his own words and actions, has already created for himself."
David McCraw, NYT lawyer, responds to Trump's letter. pic.twitter.com/ziPBCIjkvP

— Sydney Ember (@melbournecoal) October 13, 2016
But McCraw wasn't done yet. After explaining why withholding the two women's stories would have been completely outrageous and illogical, he called Trump's bluff: "If Mr. Trump disagrees, if he believes that American citizens had no right to hear what these women had to say and that the law of this country forces us and those who would dare criticize him to stand silent or be punished, we welcome the opportunity to have a court set him straight."