Donald Trump Thought Being President Would Be Easier
Donald Trump on 100 Days as POTUS: "I Thought It Would Be Easier"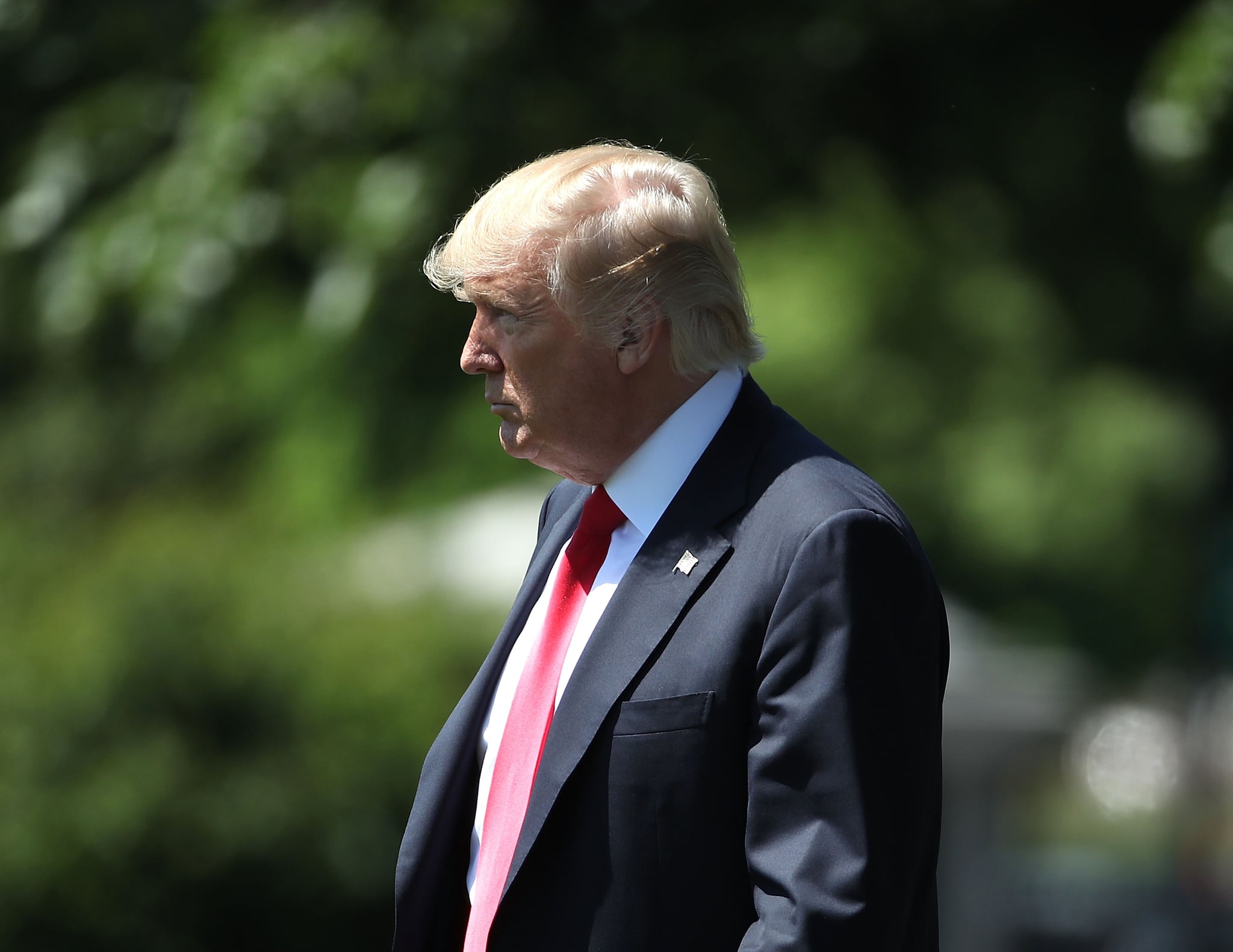 As President Donald Trump approaches the 100-day mark of his presidency, he sat down with Reuters to reflect on his legacy so far. While he didn't miss any opportunity to gloat about his "successes" by handing out copies of the 2016 electoral map to reporters, a large chunk of his interview was dedicated to his own misconceptions about the presidency — namely, how much he underestimated the workload.
"I loved my previous life. I had so many things going," the president shared with the outlet on April 29, a day before his 100th in office. "This is more work than in my previous life. I thought it would be easier."
"This is more work than in my previous life. I thought it would be easier."
His job in the White House isn't the only thing that Trump figured would be "easy." Back in March, he told a group of senators that replacing the Affordable Care Act would be a cinch: "I know that we are all going to make a deal on health care. That's such an easy one."
Aside from being surprised by the workload of leading the most powerful country in the world, Trump also spoke about the lack of privacy in the White House compared to his old life in a Fifth Avenue penthouse in New York City. "You're really into your own little cocoon, because you have such massive protection that you really can't go anywhere," he said, adding: "I like to drive. I can't drive anymore."
But despite his "cocoon," Trump still finds time to chat with old friends. In a short writeup of the exclusive presidential interview, Reuters reported: "He frequently turns to outside friends and former business colleagues for advice and positive reinforcement. Senior aides say they are resigned to it."
Give part of the interview a listen below, then read the full account here.
LISTEN: Trump talks to @Reuters about missing his old life and how he thought his new job would be easier. https://t.co/pwklqp8H5H pic.twitter.com/E5A11ucFb2

— Reuters (@Reuters) April 28, 2017