Former Marines Playing Pokemon Go Capture Murder Suspect
How Pokémon Go Helped 2 Former Marines Catch a Murder Suspect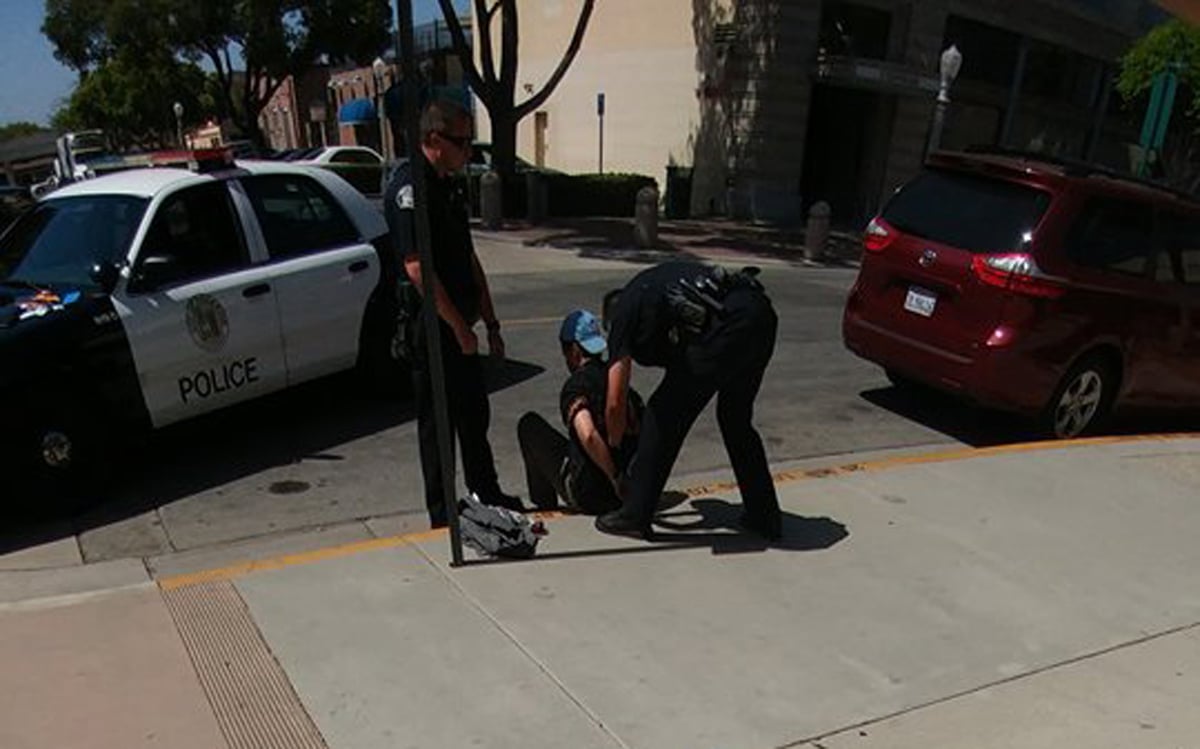 Yet another story about the power of Pokémon Go.
Two former Marines were playing Pokémon Go in Fullerton, CA, when they noticed a man bothering children. Thanks to their intuition — and the viral mobile game — police ended up capturing the man, who was wanted for attempted murder.
Seth Ortega described the incident in a message he posted to the Pokémon Go SoCal Facebook group. He wrote that he and his roommate Javier Soch saw the man bothering two families and took action when they noticed him approach one of the boys at a playground and rub his leg.
This is how our Pokemon Go adventure went down this morning. We were playing in DTF near the park when this creeper...

Posted by Seth Ortega on Tuesday, July 12, 2016
Ortega told the Los Angeles Times it all began when his Pokémon Go game froze near a museum and he looked up to see the man intimidating a mother and her sons.
When the man started harassing the boy at the playground, Ortega jumped in to push the man away while Soch stayed with the family.
Police arrived to arrest the man on suspicion of child annoyance, according to the Times, but investigators discovered that police in Sonoma County had a warrant out for his arrest for attempted murder.
"The game, when it loads up on the screen, says to be cautious of your surroundings," Ortega told the Times. "Strongly follow that advice."
Despite its fun nature, Pokémon Go has been criticized for giving away private information in addition to making users susceptible to robberies and, if you're a person of color, even more danger.