GirlCrew App Interview 2018
The App Making It Easier (and Much Less Awkward) For Women to Meet New Friends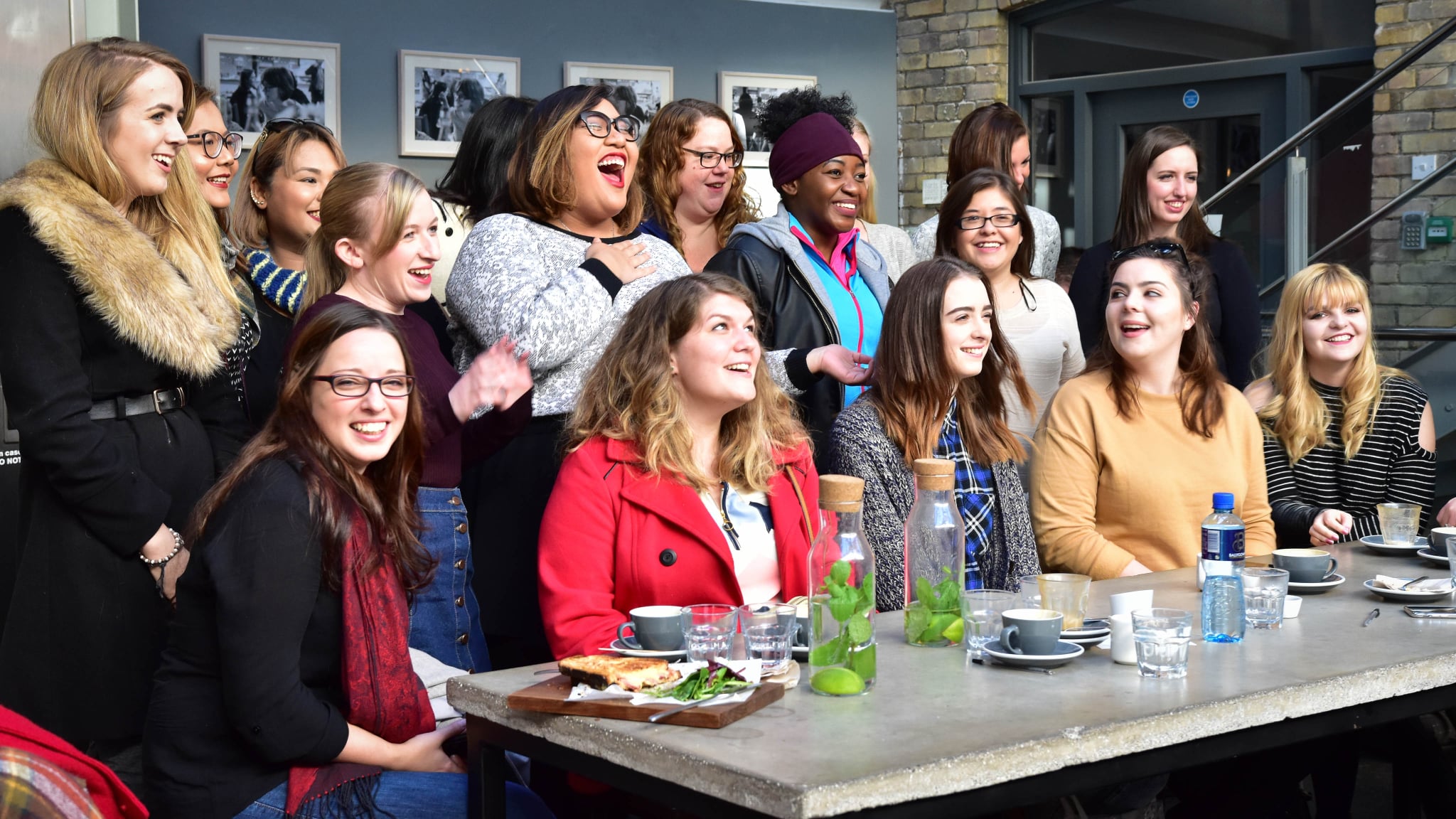 I packed up and moved from the Midwest to New York City all by myself in my early 20s without a doubt in my mind that I would easily make new friends upon arrival. While I maintain that relocating halfway across the country was one of the best decisions I've ever made, the early days of flying solo in a new city weren't without their tough moments — especially once I realized it wouldn't be nearly as easy as I'd naively imagined to form new, meaningful friendships as a busy adult. Between work obligations, maintaining existing friendships, and just being a functioning human with sh*t to do, the idea of using any spare time to go on a potentially awkward "friend date" coordinated by a well-meaning friend of a friend of another friend's cousin sounded . . . less than ideal.
The good news is that there's now an easier (and much less awkward) way for women who find themselves in similar predicaments to form new platonic connections, thanks to a female-founded app called GirlCrew. Ditching the one-on-one "friend date" model featured on competitor apps, GirlCrew encourages low-key group outings that cofounder Pamela Newenham described to POPSUGAR as often being "spontaneous and casual." To join in on a group event, users simply search for their local city in the app and either create their own event or tap to sign up for an event that's already in the works — no setup by a friend of a friend of another friend's cousin necessary. From concerts to hikes to brunch, the app offers members a wide variety of opportunities to meet like-minded women in low-pressure settings. An added bonus of GirlCrew: users can easily check out how many women have already signed up for a particular event in advance, allowing the option to choose between large group outings or smaller group hangs.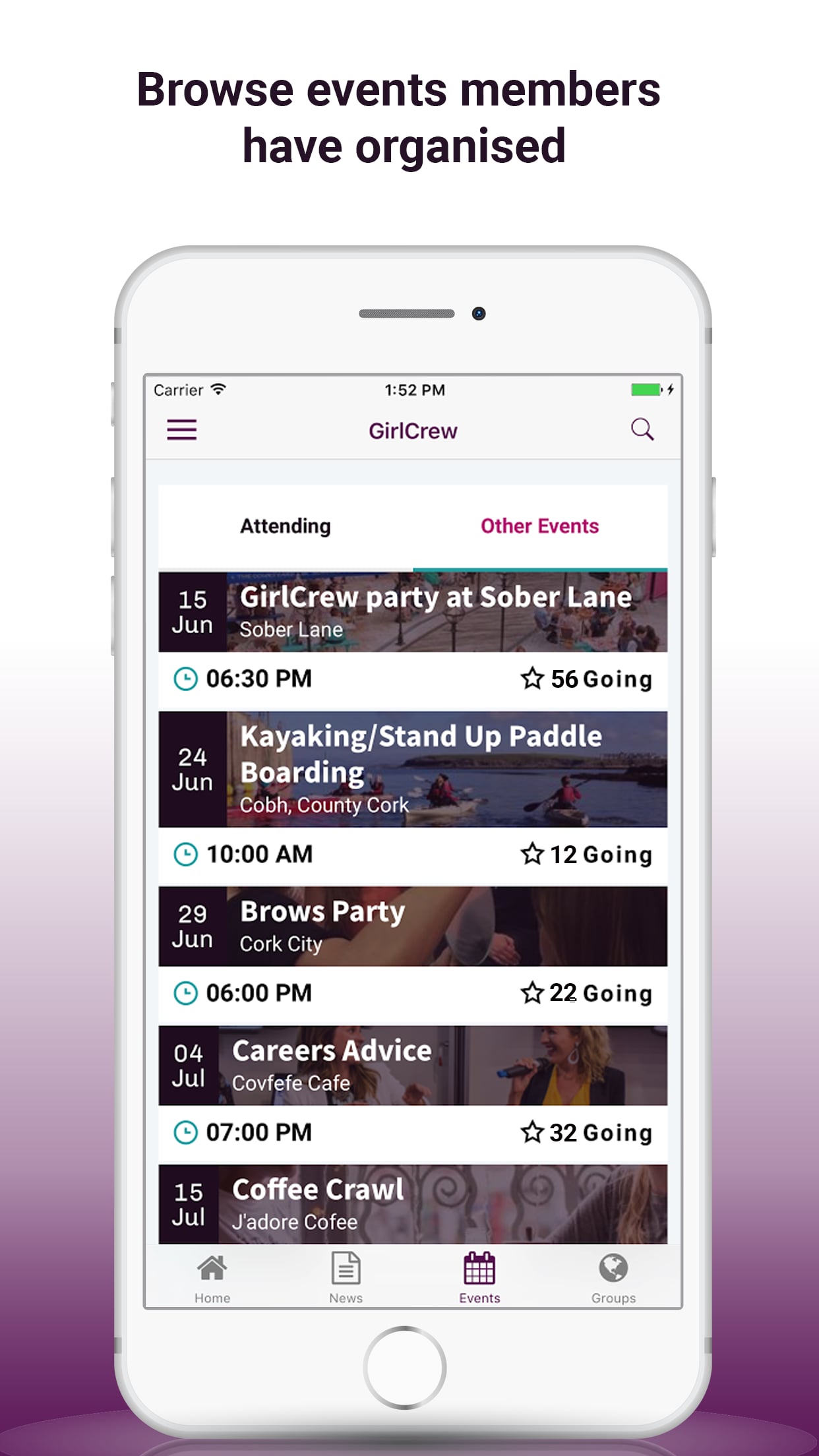 Originally launched in Ireland, GirlCrew's group-oriented philosophy has grown its international community of users to over 100,000 members strong. The app only arrived in the US in March 2018, and currently, Los Angeles and Austin, TX, are the most popular American cities on GirlCrew. But if you don't see your city in the app just yet, stay tuned, because Newenham also mentioned that GirlCrew has its sights set on expanding to one to two new cities every two weeks throughout Summer 2018. Newenham told POPSUGAR that it's fielded more than 200 requests for different cities already.
Even more impressive than GirlCrew's burgeoning member community is the authentic, lasting friendships being forged on the app. Take Newenham's sister, for example, who Newenham says "has been to nine different countries, including Cuba and South Africa and Norway, with girls she met on GirlCrew." Even outside of her family members, Newenham pointed to an example of a GirlCrew user who recently asked a friend she met on the app to be a bridesmaid in her wedding as proof that the app works friendship-making magic, as long as you're willing to put yourself out there.
When asked what steps Newenham recommends other GirlCrew users take to build lasting friendships, Newenham's answer was simple: "Don't be shy, say hi!" So whether you recently landed in a brand-new city or are just looking to add fresh faces into your steady group of wingwomen, your new BFF could very well be waiting for you over on GirlCrew if you're willing to reach out. All you have to do is say hi.
You can use GirlCrew on your browser here or download it onto mobile here.
Image Source: Photo Courtesy of GirlCrew