Hillary Clinton Calls Donald Trump Racist
Hillary Clinton Calls Donald Trump "Ignorant, Racist" Over His Sh*tty Behavior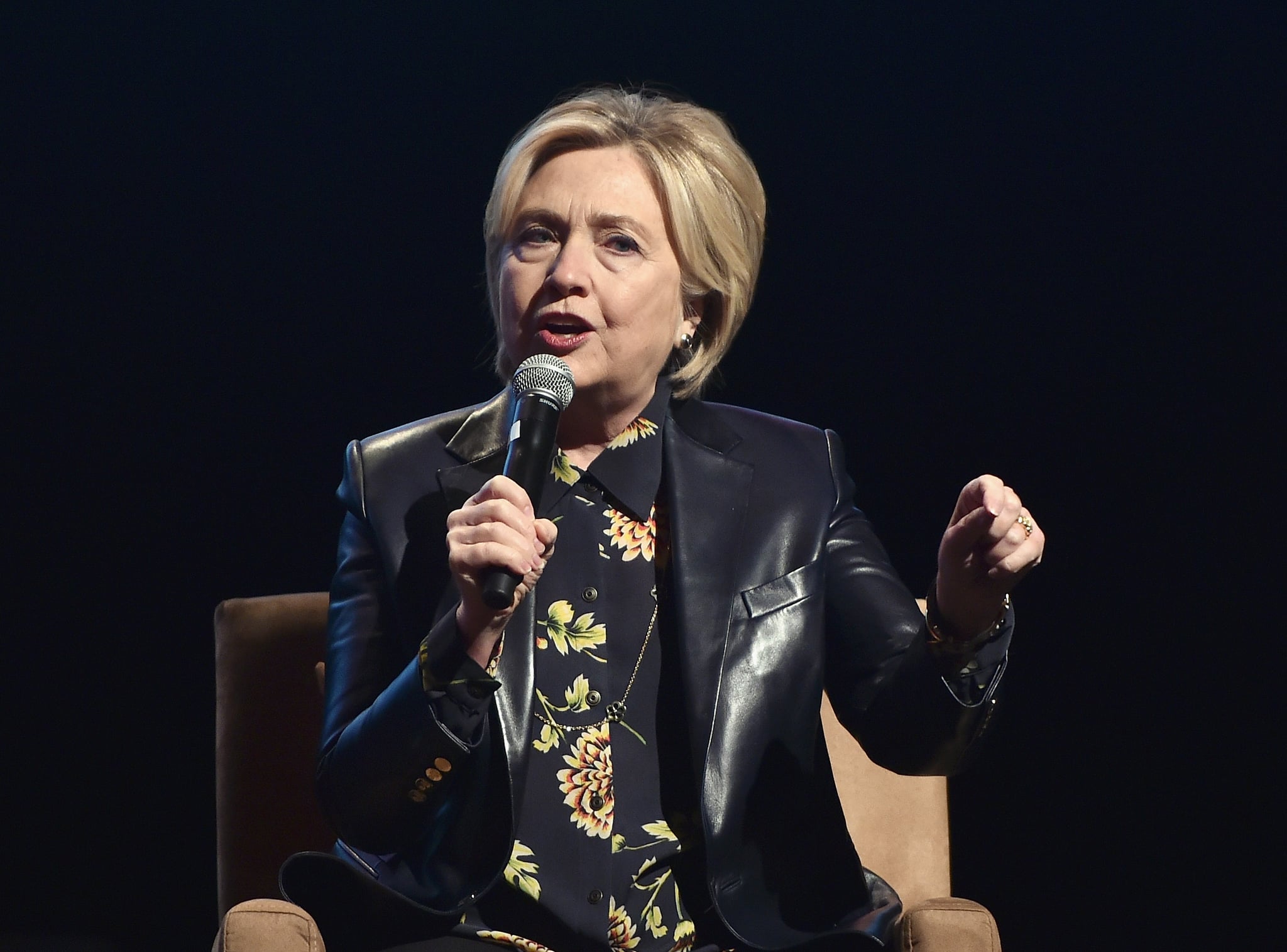 Donald Trump ragging on immigrants from "sh*hole countries" in a Jan. 11 Oval Office meeting has gotten him into some deep . . . well, sh*t. After reports emerged that the president used the discriminatory, crass language to express his distaste for offering protections to Haitian and El Saldavorian immigrants (as well as immigrants from certain African countries), he faced widespread backlash. Of course, the president denies using the word, only owning up to using "tough language" during the immigration talks. But Illinois Senator Richard J. Durbin maintains that he heard the comments firsthand, as do other sources. Plus, the White House has yet to officially deny the reports in a statement — and Hillary Clinton has plenty to say about it.
Clinton didn't mince words when responding to President Trump's sh*tty assertions, tweeting her reaction on Jan. 12:
The anniversary of the devastating earthquake 8 years ago is a day to remember the tragedy, honor the resilient people of Haiti, & affirm America's commitment to helping our neighbors. Instead, we're subjected to Trump's ignorant, racist views of anyone who doesn't look like him.

— Hillary Clinton (@HillaryClinton) January 12, 2018
If Trump can use his vile brand of "tough language" about entire nations of people, he should be willing to listen when somebody throws words like "racist" and "ignorant" right back at him, right? Former VP Joe Biden also had choice words about Trump's language, tweeting, "It's not what a president should believe."
It's not how a president should speak. It's not how a president should behave. Most of all, it's not what a president should believe. We're better than this.

— Joe Biden (@JoeBiden) January 12, 2018
We certainly agree, and we're sure that the millions of people President Trump insulted with his comments do, too. He's undoubtedly in for plenty more "tough" responses to his racist generalizations as long as he's in office.