Hillary Clinton on Wonder Woman
Hillary Clinton Manages to Praise Wonder Woman and Burn Trump in a 90-Second Speech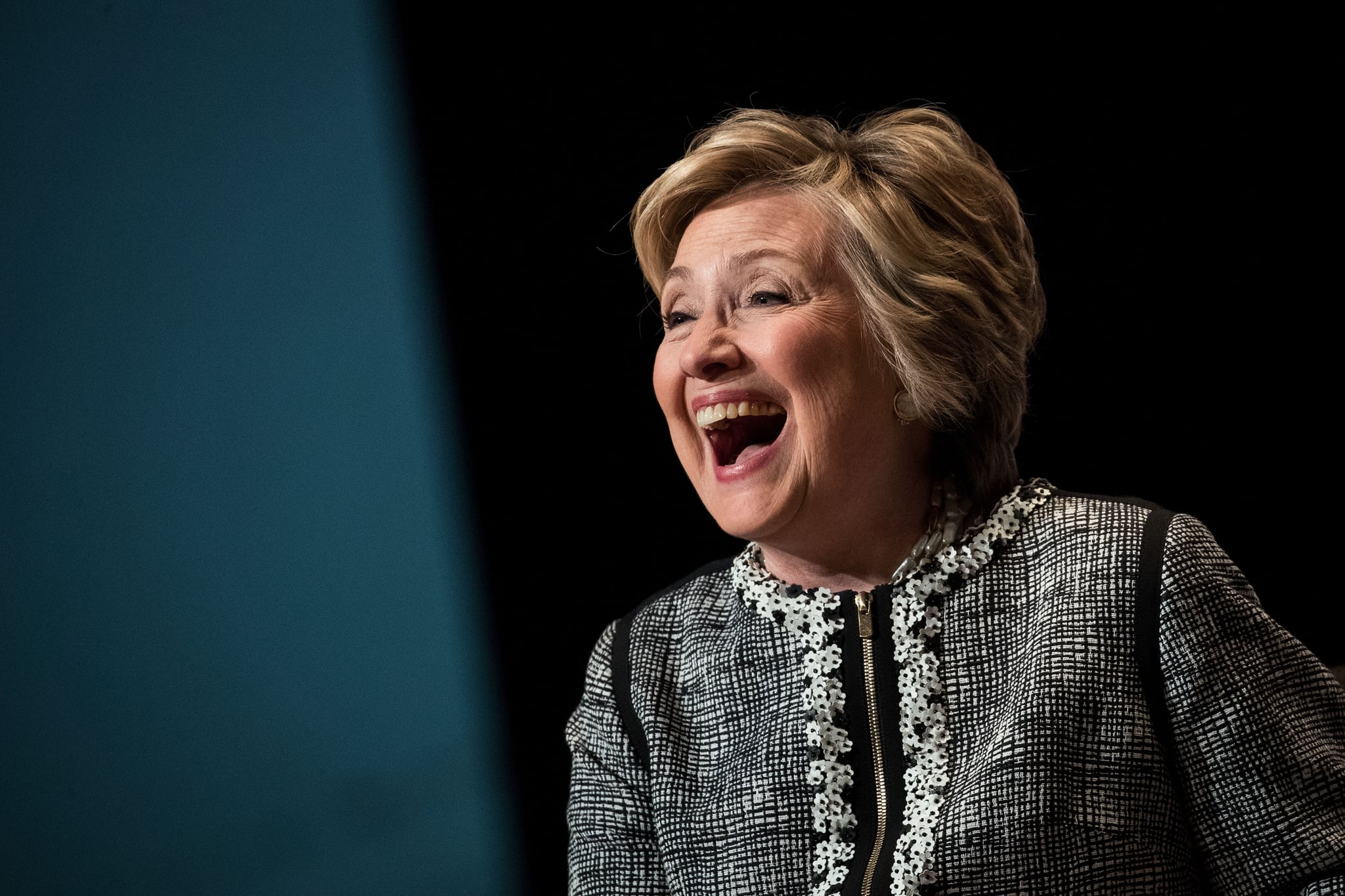 No, Hillary Clinton hasn't seen Wonder Woman — yet. Clinton appeared in a surprise taped message at the Women in Film Crystal + Lucy Awards on June 13, and in a brief speech honoring actor and director Elizabeth Banks, she made a pointed, crowd-pleasing nod to both the pop-culture phenomenon and Donald Trump's presidency.
Clinton admitted she hasn't yet gotten a chance to see the new female-driven blockbuster, but told the audience: "I'm going to, in part because it's directed by the fabulous Patty Jenkins." She then went on to draw a subtly sly comparison between the Amazonian superhero's storyline and her own role in the 2016 presidential election. "Something tells me that a movie about a strong, powerful woman fighting to save the world from a massive international disaster," Clinton teased, "is right up my alley." The quip drew a roar of laughter and applause from the crowd gathered in Beverly Hills for the ceremony.
Clinton's sense of humor has been a cornerstone of many of her recent speeches, interviews, and public comments. In May, she even tweeted a video that showed her practicing dodging Donald Trump's embrace as she rehearsed for the 2016 presidential debates.
Clinton wasn't the only political powerhouse to lend her star power to the night's festivities, which honored the accomplishments of women in Hollywood and pushed for gender parity in the notoriously male-dominated industry. Senator Kamala Harris of California shared a message of empowerment via video, and former First Lady Michelle Obama also appeared in a recorded message to celebrate Black-ish star Tracee Ellis Ross. Ross was honored for excellence in television.
"Your character on Black-ish, Bow, is an inspiration for folks all across this country," Obama said, going on to praise Ross's philanthropy. "Thank you for using your voice to change so many lives."
Image Source: Getty / Drew Angerer