History of School Walkouts
How This 1968 School Walkout Helped Influence Young Activists Everywhere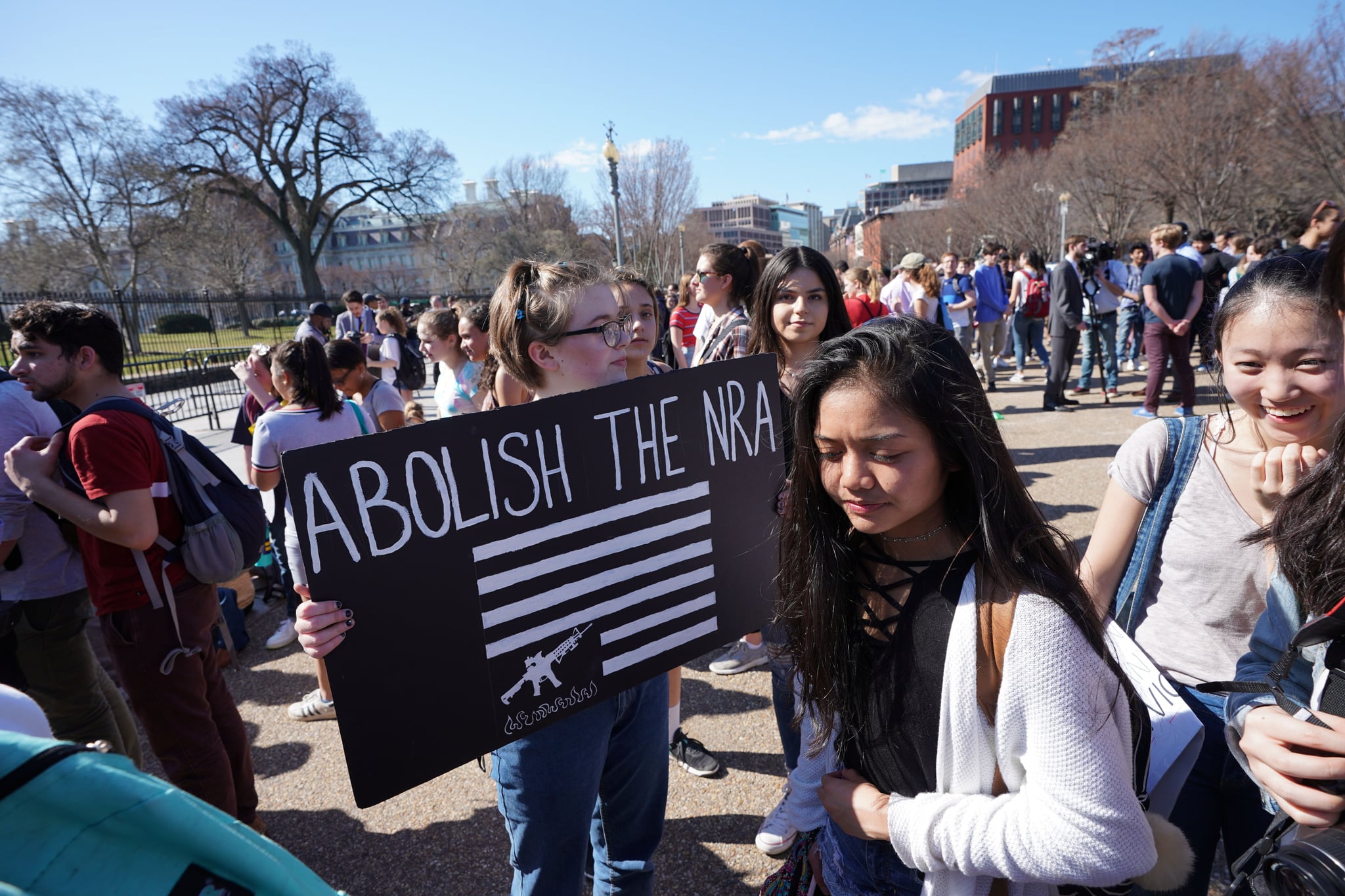 Image Source: MANDEL NGAN/AFP/GETTY IMAGES
As many of us watched or participated in March 14's national school walkout, which called for gun-safety reform and an end to mass shootings, an older generation of activists saw themselves in the tens of thousands of students who walked.

It was 1968 in East Los Angeles when students, many of whom were Mexican-American, walked out to protest paddle beatings they and their friends suffered for speaking Spanish at school. The abuse, along with alarming dropout rates, motivated students from different schools in the district to come together and protest the poor conditions. After organizing walkouts across different schools, the students were met with club beatings from police who tossed the students, bloody from the violence, into a bus.

Carlos Munoz Jr. was one of 13 protesters who faced a 66-year prison sentence, which was later cleared by the California State Appellate Court. It ruled the charges as a violation of the students' rights to freedom of speech. Schools in New Mexico and Texas got word of the treatment and punishments the peaceful protesters endured and decided to organize their own walkouts in support of the LA students.
The collective display of activism has been credited for the surge of Hispanic teacher hires, the introduction of bilingual and ethnic classes, and the better treatment of Latinx students in California in the decades after. Historians also point to the 1968 protests as the inspiration behind the Chicano Movement and the many Latinx politicians who've run for office since.
Now, activists who participated in the 1968 protest are seeing their efforts reflected in the #NeverAgain movement, which was started by the student survivors of a mass school shooting which took place Feb. 14 at Marjory Stoneman Douglas High School in Parkland, FL.
"Just like we did, the students are taking a stand for their own humanity, and they won't be stopped," Yoli Rios, who walked in the 1968 protest, told the Washington Post.
Not only did today's successful walkout involve tens of thousands of schools nationwide, but the movement has gained support from lawmakers, celebrities, and activists everywhere, receiving millions in donations .
MSD students have also organized the March For Our Lives protest, taking place March 24 in Washington DC. Not in DC? You can find a sibling march in a city near you by visiting the March For Our Lives website.