How Can I Help Syrian Refugees?
How to Support Refugees, With Your Wallet or Your Time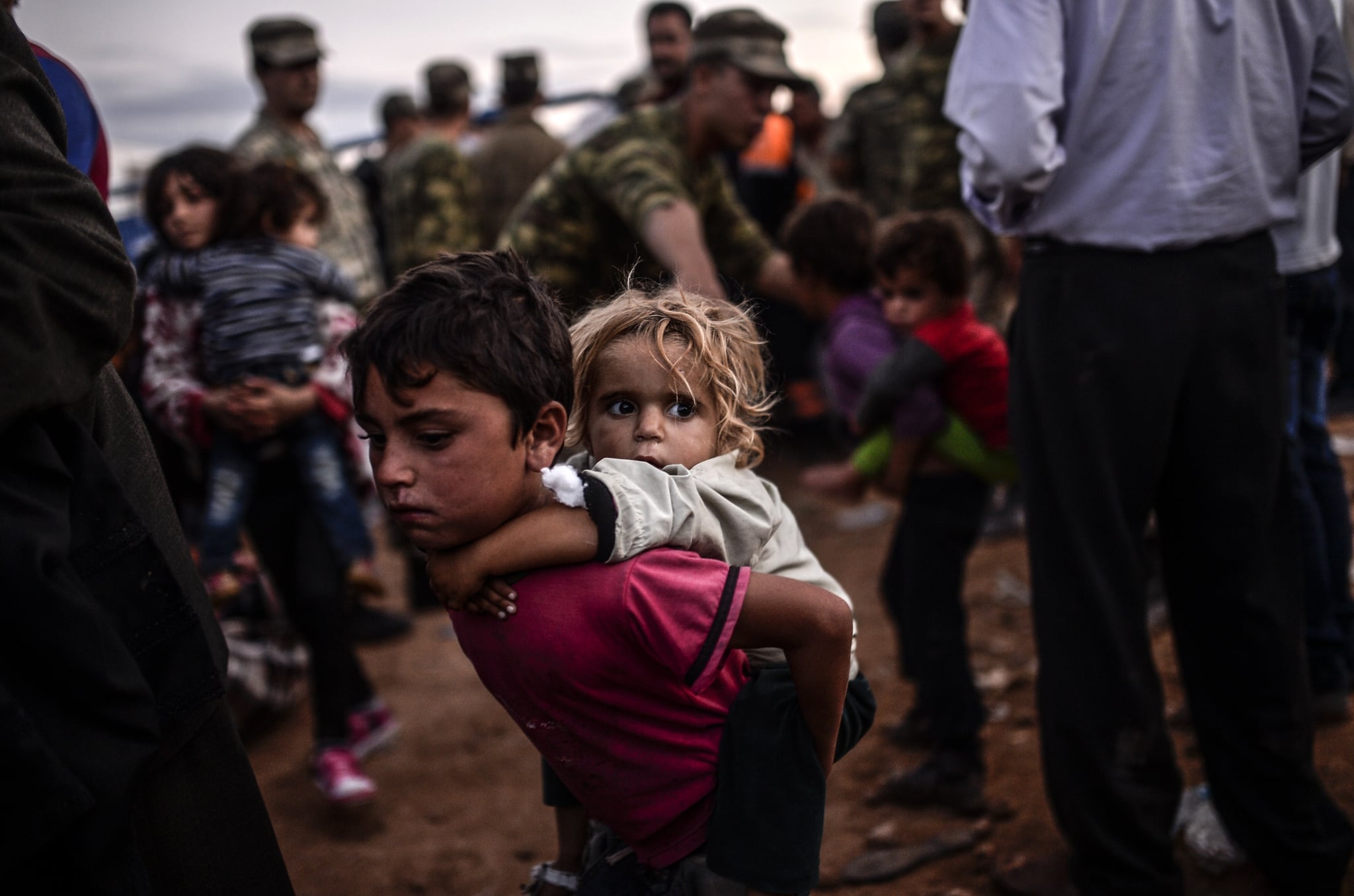 Despite protests, President Donald Trump's travel ban is in action and people traveling from six countries can no longer enter the US for the next 90 days (they can if they have a "bona fide relationship" with a person in the US). It also applies to refugees — except they can't enter the US for 120 days. Although the humanitarian crisis in Syria has drawn focus these past weeks, the United States welcomes refugees from all over the world year round. Given the Trump administration's hostility toward refugees, it is more important than ever to show support for these stranded people. Here are some ways you can help them today, both worldwide and in the United States.
Donate
There are many nonprofit humanitarian associations that help refugees abroad and in the United States.
Volunteer
When asked what the IRC needed most urgently at the moment, a spokesperson told POPSUGAR, "Given the unprecedented number of humanitarian crises, whether it's the famine in East Africa or the effects of the executive order here at home, I would say monetary donations rank highest in terms of addressing the IRC's most pressing needs."
However, if donating money or supplies isn't the best option for you, or you would prefer to get involved in a more direct way, several of the same associations that accept donations are also usually in need of local volunteers.
"The International Rescue Committee would not be able to do our lifesaving work without the generosity of our supporters," the IRC spokesperson told POPSUGAR. "Beyond making a donation, Americans can apply to be a volunteer in one of our 28 US offices, start their own fundraising campaign, or simply spread the truth about refugees on social media."
Indeed, local IRC chapters offer people the opportunity to mentor newly arrived refugees and help them settle in, adapt, and find employment. Oxfam has an extensive network of volunteer activities, from concerts and events to student associations. IRAP's website advertises various volunteer positions for tasks pertaining to legal counsel, administration, and translation, among others.
"We are still very much looking for donations, since we hope to be able to provide our services to more refugees," a spokesperson for IRAP told POPSUGAR. "But we are also looking to increase our grassroots network and encourage everyone to sign up for our timely action alerts." These action alerts allow citizens to stay informed about new developments involving refugee policy and events.
Additionally, RCUSA has linked to this useful list of local refugee processing centers, organized by state. Sometimes the best thing you can do is just show up to provide a welcoming social environment for newly arrived refugees.
"Organize welcome committees, offer to show refugees around, and show them vital institutions such as markets, hospitals, libraries, community centers, parks, and administrative offices," said Jihad Saleh Williams, government and public affairs manager at IRUSA. "Many refugees who come here lack the ability to speak English, so people could offer English lessons or translation services. Also, many refugees who come here are families with children, so having child-friendly activities and child care services help them in transitioning to their new environment."
Voice Your Support Publicly
Another key way to help refugees is to support them publicly. While sharing articles on social media helps keep refugee crises in the spotlight, it's even more important to make elected public officials aware of your position.
"The best thing you can do to support refugees is to tell your members of Congress that you do," the IRAP spokesperson said. "Call them, write to them, go to their town halls during recess, and tell your community to do the same! Your representatives need to hear from you that you support refugees in order to include it on their agenda."
Unsure where to start? Oxfam's website helps you send a letter to the White House to let the president know you support allowing Syrian refugees into the country.
Image Source: BULENT KILIC/AFP/Getty Images