How to Find Snap Map Easter Eggs in Great Snapchat Egg Hunt
The Great Snapchat Egg Hunt Has Begun — Here's How to Get in on the Fun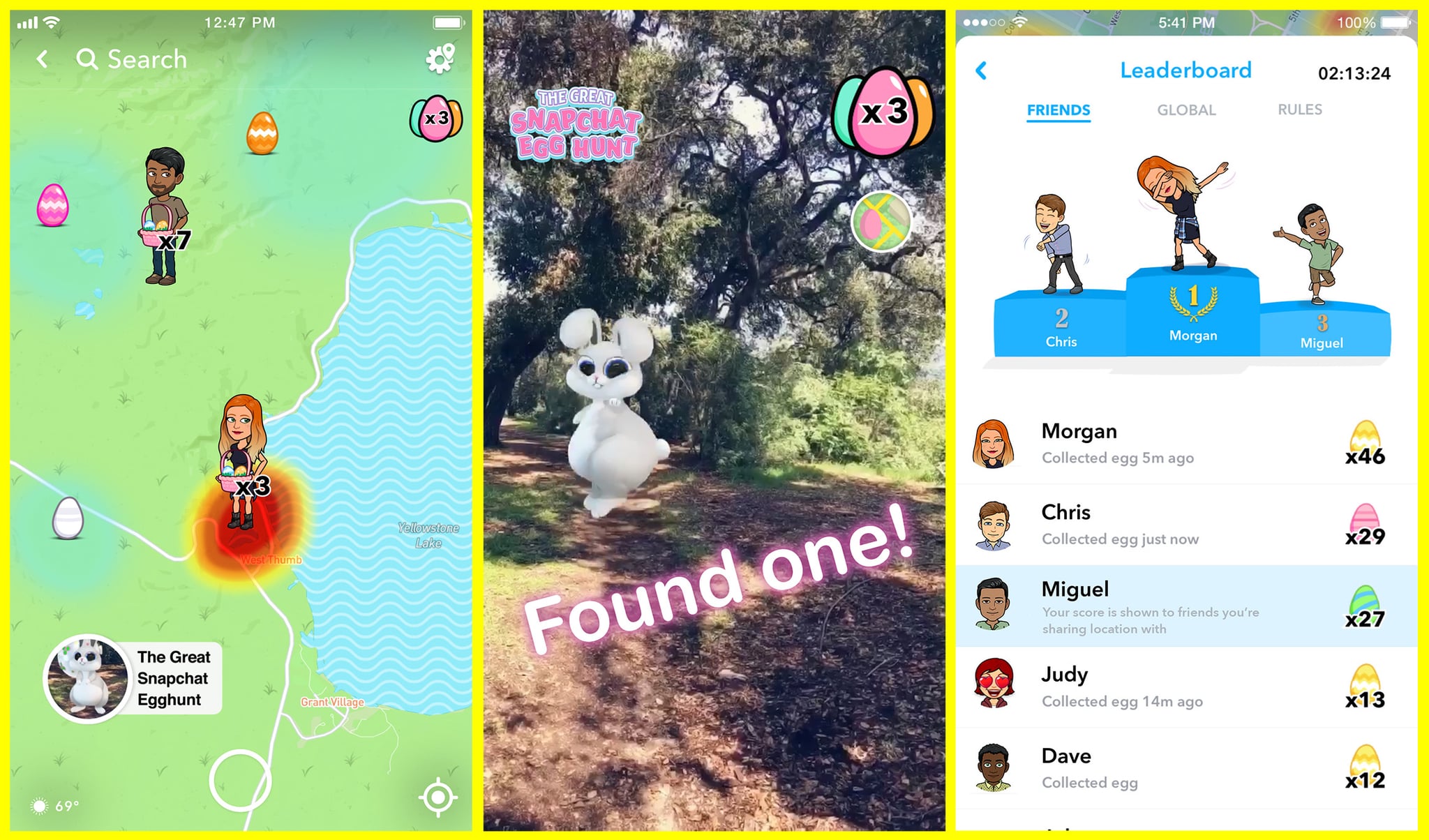 Calling all recovering Pokémon Go addicts: boy, has Snapchat got just thing for you this holiday weekend.
From March 30 to April 1 at 9 p.m., over one million (!) fancy decorated eggs will be hiding all across your Snap Map, just waiting to be sought out and captured with a 3D world lens. The more you hunt, the more you collect; but in order to capture the egg and get the point, you have to go to the physical location of the egg on your map. In other words, it's the perfect combination of exploration and old-fashioned competition — there's even a leaderboard to check out exactly how you're ranking among your friends and family (though if you're feeling self-conscious you can also opt to remain hidden, as always.)
To get started, head out into your neighborhood and check the Snap Map for the eggs closest to you. Once you're nearby, tap the egg on your map and open a world lens through the rear-facing camera, and voila! You've just gotten your first point. It's worth noting that while you should definitely keep your eye out for eggs at all times, you never have to worry about losing an egg or having it be stolen by another Snapchat user. Even if you have to wait until tomorrow, they'll still be there — even the supersecret, high-value five-point eggs, which may take a bit longer to find.
So, as you travel this holiday weekend, be sure to keep your phone charged and your Snap Map open — and enjoy the AR-based, limited-run game while it lasts. You can bet that's what we'll be doing.