How Many Vacations Has Trump Taken?
Trump Has Spent Almost 20 Percent of His Days as President Golfing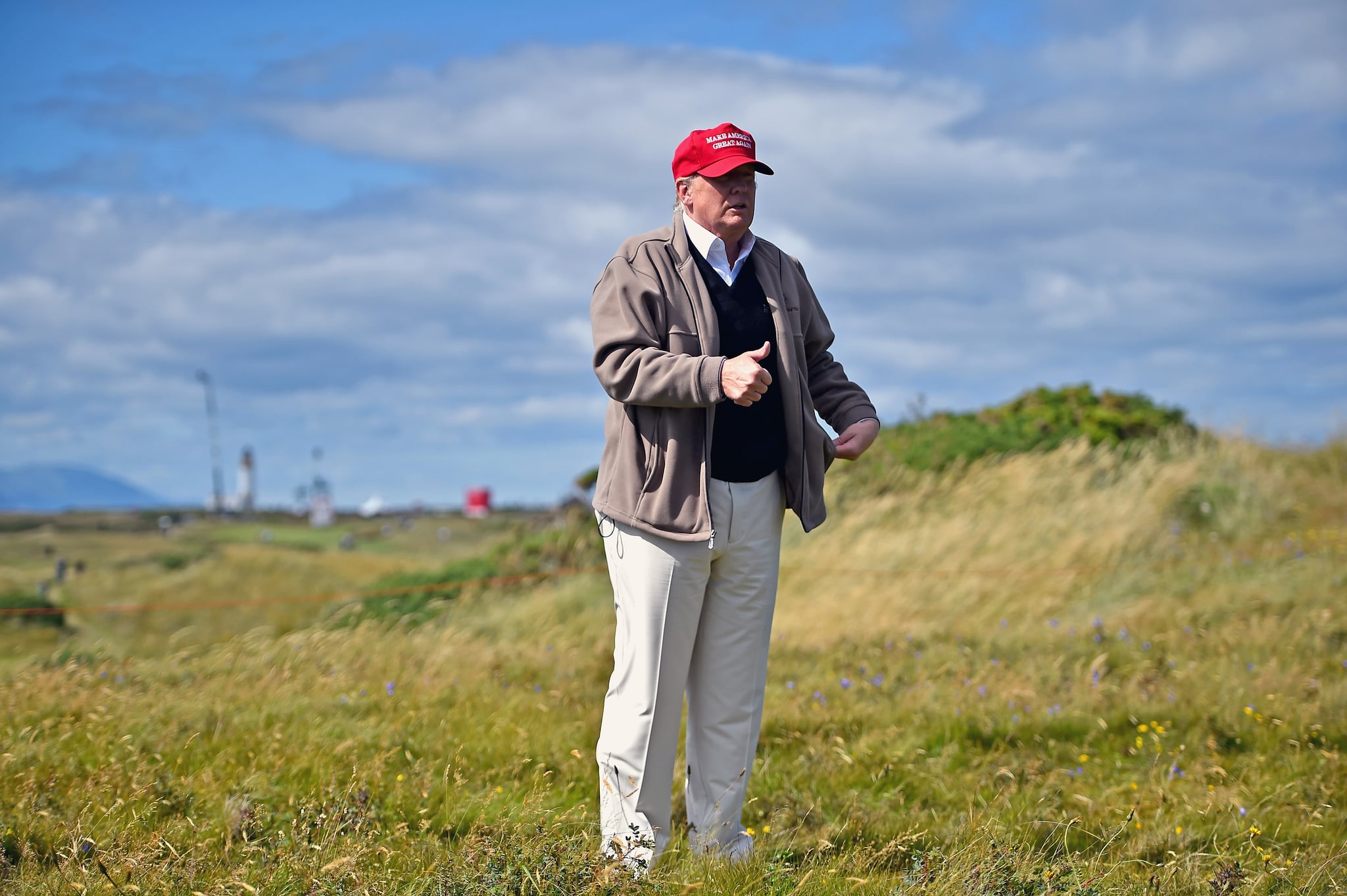 President Donald Trump, a onetime critic of Obama's golfing, hits the links quite often. Just how often probably won't surprise you; it will, however, probably irk you.
According to an analysis by the Washington Post, Trump has visited one of his own Trump-branded properties every single weekend of his presidency except the first two after his inauguration. The report breaks it down even further: Trump has golfed nine out of the 10 weekends he's visited one of his properties — which proves to be 17.9 percent of his presidency thus far.
Even when he's not golfing, he's touting his newly acquired presidential influence on properties which share his name, like the Trump National Hotel in DC where he has begun to frequent. The Washington Post calculated that Trump has visited at least one of his branded properties every 2.8 days.
Not only do Trump's property visits represent a glaring potential conflict of interest, the cost to protect him (and his family) while he travels is exorbitant.
Trump's previous condemnation of former President Barack Obama's golfing trips makes his own trips all the more odious. When Trump was merely an armchair Twitter critic, he would frequently bash former President Obama for prioritizing golf over "fixing" America's issues.
Trump seems to have conveniently forgotten that mindset. Or, as Press Secretary Sean Spicer relayed, Trump's description of his regular golf outings as key to his presidential wheelings and dealings: "How you use the game of golf is something that he's talked about."