How to Watch 2018 State of the Union and Democratic Response
Everything You Need to Know About the 2018 State of the Union and Democratic Response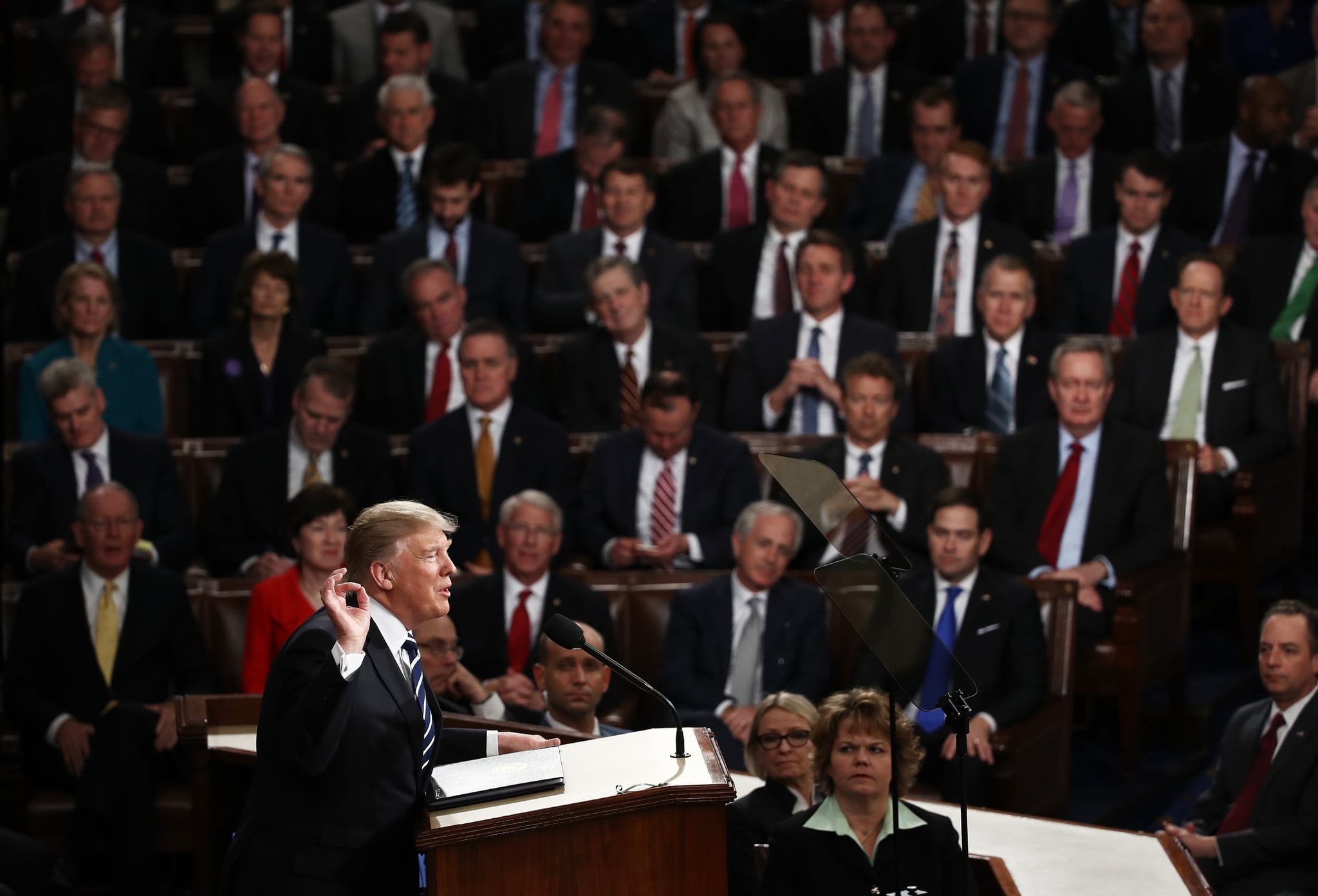 On Jan. 30, President Donald Trump will stand before Congress and deliver his first State of the Union address. The speech will be broadcast live to the nation and, as is customary with the annual event, will be followed up with a response from the Democratic party.
Trump will likely spend the vast majority of his address focused on last month's passage of the GOP tax bill, high-performing markets, and the continued growth of our nation's economy. But it's worth noting that this year's SOTU comes hot on the heels of the president receiving record-low approval ratings for his first year in office and, of course, just a little over a week after Congress narrowly avoided a government shutdown via a wholly stopgap measure — so Trump will take the podium as one remarkably unpopular figure in politics.
Below, we've pulled together everything you need to know about how to watch Trump's first State of the Union — and you can be sure that we'll be covering all of the events of the evening as they transpire.
What time is the State of the Union?
Trump will deliver his remarks at 9 p.m. ET, with the Democratic response to follow immediately after with a projected end time of 10:30 p.m. ET.
Who will be giving the Democratic response?
Rep. Joe Kennedy III of Massachusetts will be. "Congressman Kennedy is a relentless fighter for working Americans," Democratic Leader Nancy Pelosi said. "While President Trump has consistently broken his promises to the middle class, Congressman Kennedy profoundly understands the challenges facing hard-working men and women across the country. His leadership has been vital in educating a next-generation workforce, in creating good-paying manufacturing jobs and in expanding opportunities for the middle class."
How do I watch the State of the Union?
The speech will be broadcast live on all major cable and news networks, with many cable news channels providing live coverage in the lead-up to the event.
How do I watch the State of the Union if I don't have cable?
An all-star lineup of broadcasters are teaming up with YouTube to provide free live streams of the event. It will also be broadcast on both C-SPAN and Twitter.
Will there be any protests going on in the chamber during the State of the Union?
The Democratic women of Congress are expected to wear black in solidarity with the #MeToo movement, and red pins will be worn in honor of Recy Taylor. Additionally, several lawmakers are expected to bring sexual assault survivors and advocates for women and girls as their guests to the event.