Jeb Bush Comments About Donald Trump
Jeb Bush Nailed Exactly What's Wrong With Donald Trump's Infamous Taco Bowl Tweet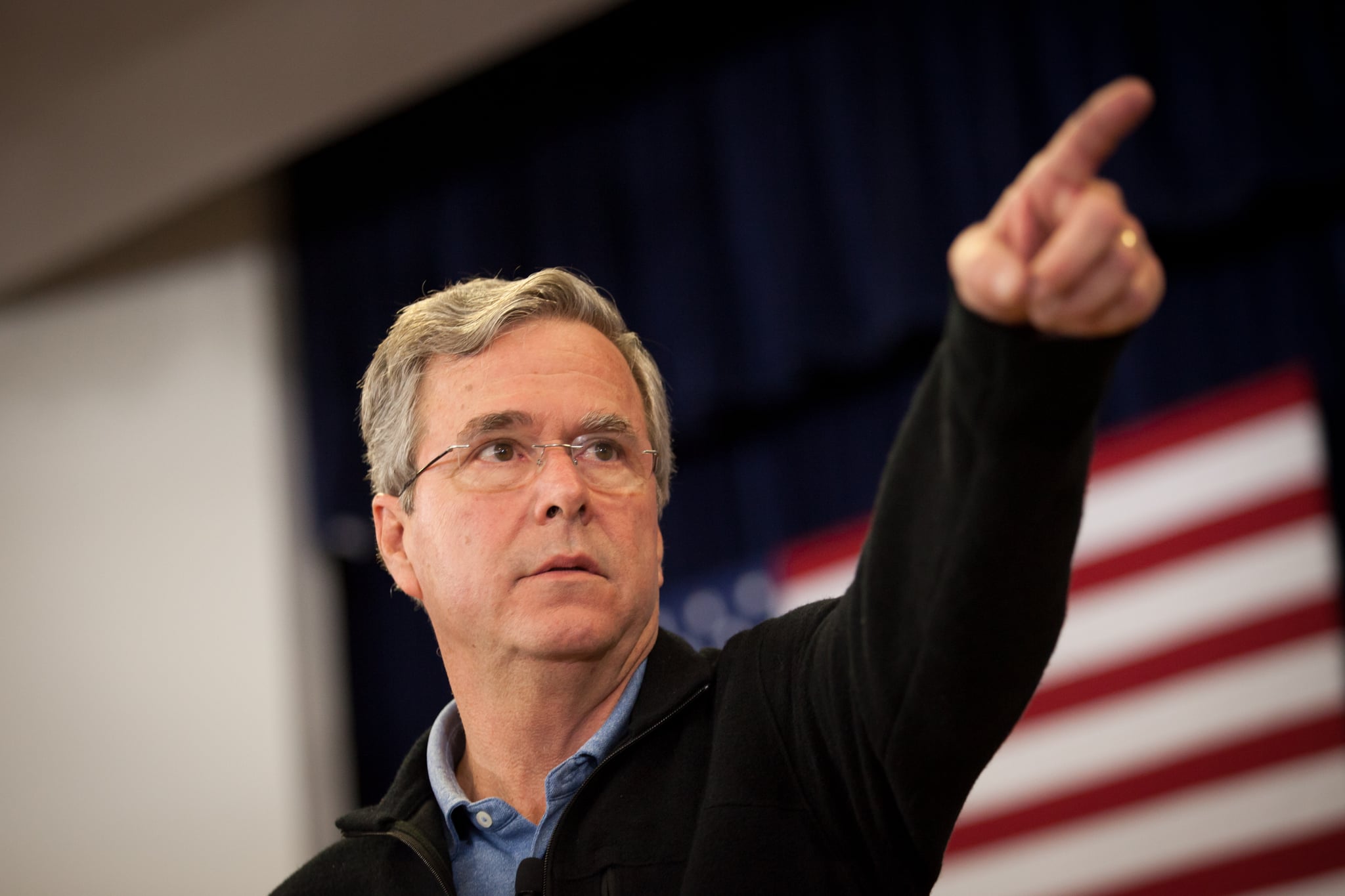 Former GOP presidential nominee Jeb Bush isn't keeping quiet when it comes to his feelings about Donald Trump.
Bush recently spoke with the Dutch newspaper NRC Handelsblad — a transcript of the interview was given to and translated by the Huffington Post. In it, Bush referenced the tumultuous state of the Republican party (he's unsure if the Republican party can survive as an institution) and Donald Trump's now-infamous tweet on Cinco de Mayo.
Happy #CincoDeMayo! The best taco bowls are made in Trump Tower Grill. I love Hispanics! https://t.co/ufoTeQd8yA pic.twitter.com/k01Mc6CuDI

— Donald J. Trump (@realDonaldTrump) May 5, 2016
"What Trump did was so insensitive," Bush told NRC, according to the Huffington Post. "First, not all Hispanics are Mexican. Secondly, not all Hispanics eat tacos. Thirdly, showing your sensitivity by eating an American dish is the most insensitive thing you can do. Fourthly, to say this, next to all things he already said, is a further insult. It's like eating a watermelon and saying 'I love African-Americans.'"
"This guy," Bush added. "If we lose in November, we Republicans have ourselves to blame."
Bush has previously stated that he will not be voting for Trump in November.