Is Joe Biden Running For President in 2020?
Joe Biden Might Run For President in 2020 and No, We're Not Kidding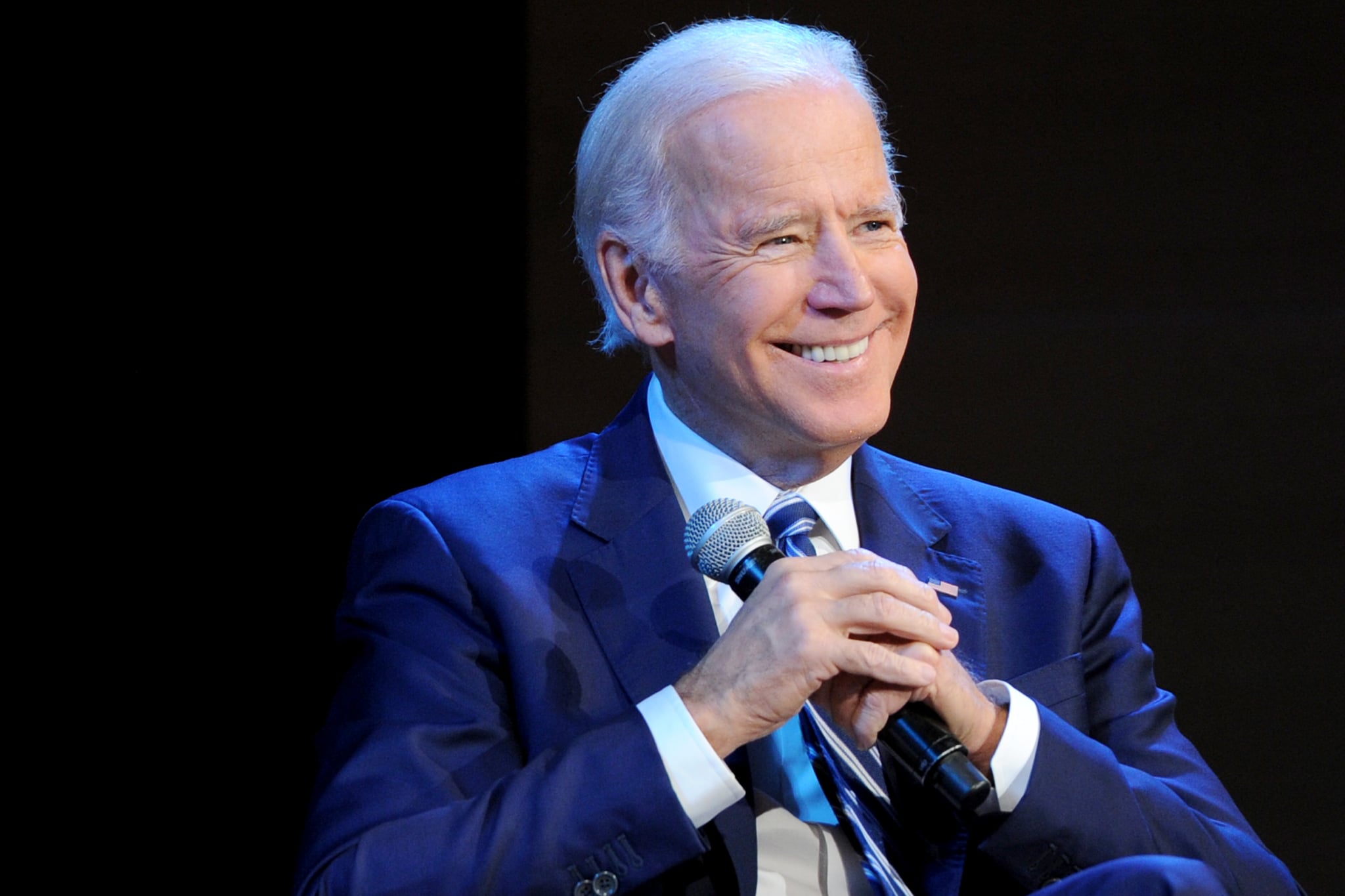 The year of 2020 is poised to be a very loud one. As the presidential election grows ever closer, it seems more and more likely that we may be about to witness the ultimate battle between two old white men who love to yell: Donald Trump and . . . Joe Biden. Yes, you just read that correctly.
In an April 15 conversation on Rev. Al Sharpton's MSNBC show Politics Nation, the former vice president revealed that he hasn't ruled out running for president in the next election. When asked why he'd consider throwing his hat in the ring, Biden explained, "I've got to be able to look in the mirror, and, if I walk away, know I'm not walking away because I'm afraid or I'm worried about losing or that I just don't want to take on the responsibility." He clarified that he's "gotta walk away knowing there's someone who can do it and can win — because we gotta win."
"We gotta win in 2020," he emphasized.

Currently, Biden appears to be looking in the mirror long and hard — and, apparently, weighing a potential bid. As noted to Sharpton, Biden is also working on putting his family back together in light of the death of his son, Beau Biden, from brain cancer in 2015, which once again appears to be Biden's biggest deterrent in the decision about whether or not to run. Regardless of his decision, the former vice president is putting major pressure on presidential hopefuls, noting that he hopes "other folks step up." This is why Biden hasn't bowed out fully despite previously asserting he wasn't running: the best person must rise to the occasion and, in his mind, he still may be that person.
Sharpton and Biden also discussed many of the controversial policy decisions Trump has made in the last few weeks and months. On Trump's handling of Syria, Biden reminded viewers of the work he had done with Barack Obama on the issue, saying, "If you don't rebuild the city, ISIS too is going to come back," he said, alluding to doing more work than just sending missiles into a country. On the topic of voting rights, Biden put the GOP in the crosshairs, saying, "Republicans don't want working class people voting. They don't want black folks voting." He then reached out to the working class — and subsequently threw his own party under the bus.
"One of the things that really offends me is there are so many people, and some elitists even in my party," Biden said, continuing, "who think working-class people aren't smart, think they don't know their own interests, man." Biden then leaned toward Sharpton and whispered behind his hand: "They know their interests, man."
As of now, Biden appears to be the Democratic frontrunner for 2020 and, as he told Sharpton, he'll likely make his decision by the end of 2018. If Biden does indeed run, again, there's one thing we can say for certain: we can expect things to get quite loud between Trump and Biden, both on and off Twitter.