Laurent Quenioux LGBTQ Pride Personal Essay
I Don't Fit the Straight, Macho Stereotype of Most Male Chefs — and I'm Proud of It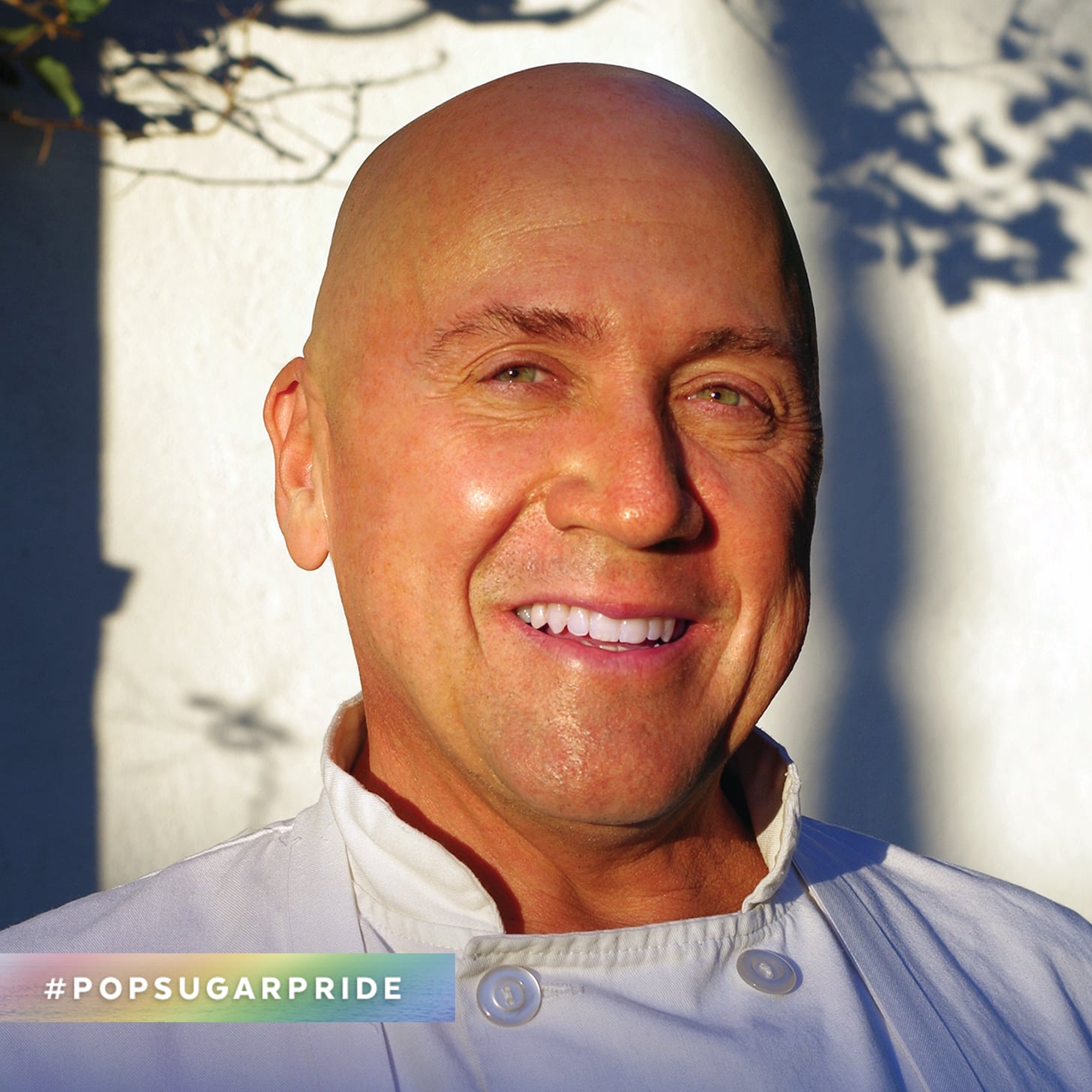 Laurent Quenioux is the owner of LQ Foodings in LA and has worked at top restaurants including Maxim's in Paris.
I came to America with $200 in my pocket, my knives, and not a word of English.
I was excited — but maybe didn't think through the fact that the knives were not a great travel idea, since I was detained for four hours at the immigration desk before being released. I did have a job, though: a three-month restaurant project before returning to France. I was so thrilled to come to Los Angeles and was looking to experience a new adventure (personally and professionally). Even though I would only only be there for three months, I fell in love with LA — and a few boys at the same time.
Consider how many gay chefs or cooks or famous "foodies" you see in society. There aren't many, are there? That's exactly why my being a gay man and a chef is a point of pride for me.
Kitchens are often fueled by a macho, alcoholic, egocentric, drug-fueled mentality. The restaurant business is hard work, making your personal life a different type of challenge. Besides all the obstacles we go through in the kitchen, and after many years where I owned some of very best restaurants in Los Angeles, I have had to fight so hard and work by a different set of rules. I've worked to maintain my reputation as a respected chef and given back to the community as much as I could — and always did it with my own money. No investors, no partners, no bank: I never got help from anyone. Everything I did was out of hard work, compassion, love, passion for food, and passion for me wanting to succeed and show the world that being gay in the kitchen is not a handicap, but an asset.
I am so proud to have done it all by myself. This pride of self-reliance is heightened by another element most chefs didn't have to confront in such a personal way: the AIDS epidemic. I decided to use my restaurant as a vehicle to help bring awareness to the issue and raise funds for many organizations that were helping many of my friends and other folks struggling between housing, medical bills, care, and so many other issues associated with AIDS. My kitchen has been open for fundraisers, cooking classes, and as a food bank to benefit organizations like Project Angel Food, APLA, and AIDS Project.
That remains the proudest moment in my life: knowing that future generations won't have to deal with HIV in the same way we did. I am so proud of what I have done as a gay chef. I'll never fit into the usually straight with a wife and kids model of a chef, that chef that pleases the press, bloggers, and social media, and that's OK. My rewards have been different, I suppose. Gay, bisexual, lesbian, transgender, and queer chefs still have a lot to overcome. I'm sure they will be just as proud as I am of the accomplishments we've already made together.
Image Source: Bobby Solomon for Boy Club