Lynne Patton RNC Speech 2016
In 3 Words, This RNC Speaker Shocked the Audience For All the Right Reasons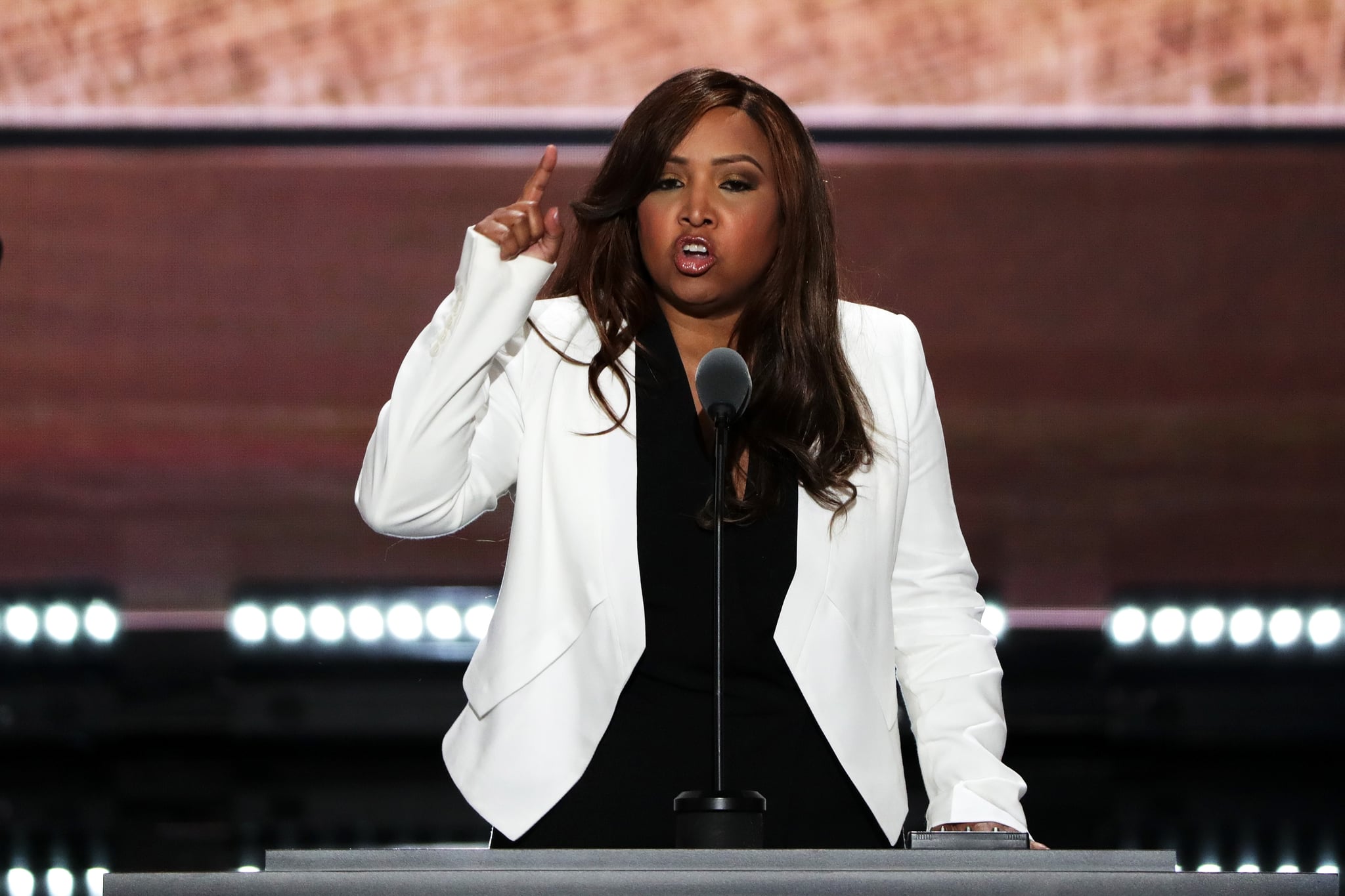 Image Source: Getty / Alex Wong
Ted Cruz not endorsing Donald Trump might have been the biggest news out of the Republican National Convention on Wednesday, but another speech stole the spotlight earlier in the night. Lynne Patton, the vice president of the Eric Trump Foundation, took the stage and said something not many people were expecting to hear: LGBTQ lives matter.
Someone correct me if I'm wrong but is that the first time someone at that podium has said LGBTQ? #RNCinCLE

— Reggie Aqui (@reggieaqui) July 21, 2016
Is this the first time a speaker at a Republican convention has said, "LGBTQ lives matter"?

— Olivia Nuzzi (@Olivianuzzi) July 21, 2016
Patton had just finished talking about how historically, blacks have mattered less when she said, "But tonight, as a minority myself, I personally pledge to you that Donald Trump knows that your life matters, he knows that my life matters, he knows that LGBTQ lives matter, he knows that veterans' lives matter, and he knows that blue lives matter."
See the video here:
Patton's comments are refreshing but surprising to hear, especially considering the GOP released one of its most socially conservative platforms in recent history, calling to overturn the legalization of gay marriage.
#RNCinCLE speakers talking about wellbeing of LGBTQ people while promoting most heinous and hateful platform in history is beyond the pale.

— Chad Griffin (@ChadHGriffin) July 21, 2016