National Spelling Bee Winner 2017
The Spelling Bee Winner Is So Badass, She Wrote Her Victory Speech Before Becoming a Champ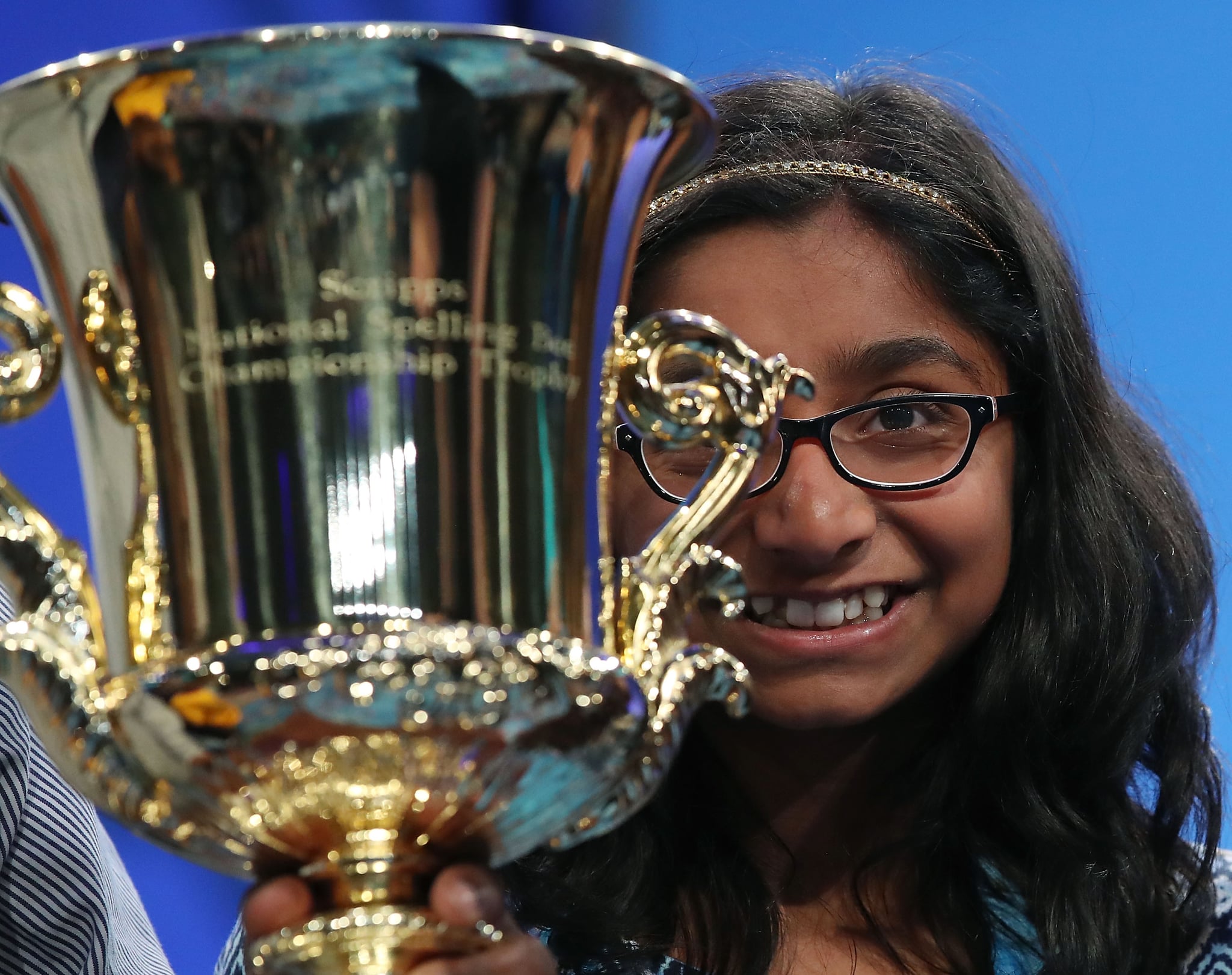 To some people, competing in the Scripps National Spelling Bee might feel like a tremendous challenge. But to 12-year-old Ananya Vinay, this year's winner, it was simply a matter of studying for a few hours a day. Vinay was so confident she'd win that she wrote her speech before the competition as motivation.
Vinay, who is from Fresno, CA, spelled marocain correctly to win. The word, as Merriam-Webster notes, is defined as "a ribbed crepe fabric use in women's clothing." You can watch her winning moment ahead.
Ananya looked stunned, and then burst into tears in her dad's arms #spellingbee pic.twitter.com/d72Hi5eDZ2

— Silvia Killingsworth (@silviakillings) June 2, 2017
In addition to bragging rights and a shiny trophy, Vinay also comes away with $40,000 in cash and prizes. "It's a like a dream come true. I am so happy right now," she said to KTLA. Vinay is the first spelling bee winner to win the competition in three years, without competing in a tiebreaker.
Image Source: Getty / Mark Wilson