Obama, Trudeau, and Peña Nieto's Awkward Handshake
Everyone's Making Fun of This Awkward 3-Way Handshake Because It's Impossible Not To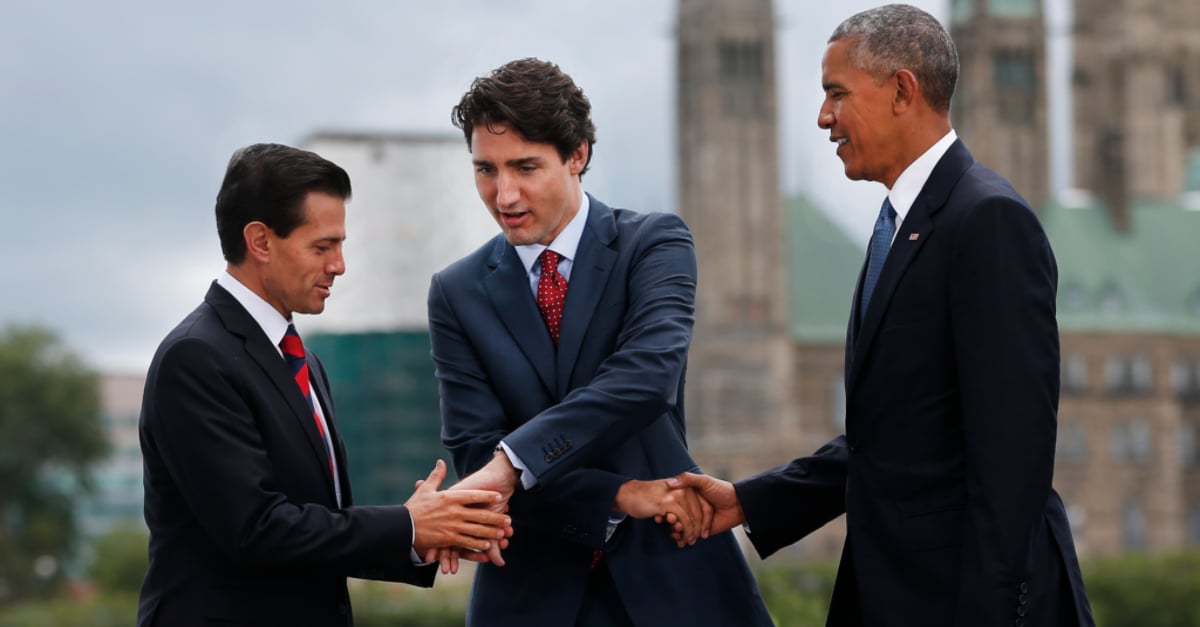 Nice try, guys.
On Wednesday, President Obama met with Canadian Prime Minister Justin Trudeau and Mexican President Enrique Peña Nieto for the North American Leaders' Summit in Ottawa to discuss issues such as a push for clean energy sources across the continent.
But the three world leaders also gave us a three-way handshake that's impossible to erase from short-term memory.
Eyes darted, hands wavered, and the world — aka Twitter — swiftly sent a reminder that the whole world was watching — and laughing.
"Stop it. You're making it weird."

"No, you're making it weird."

"Guys..."

"Shake my hand!"

"Seriously, guys." pic.twitter.com/HwChORo9YL

— T. Becket Adams (@BecketAdams) June 29, 2016
I really feel for Justin Trudeau's handshake capabilities

— kylejonesVEVO (@kjonezy619) June 29, 2016
The illuminati handshake. pic.twitter.com/RLpmXVegT2

— Nico Wlock (@inc0gnico) June 29, 2016
"boys not sure this three way handshake is a good idea"

"shut up we practiced"

"yep ok let's never do that again" pic.twitter.com/IpxZxgXNEn

— Adam Khan (@Khanoisseur) June 29, 2016