Openly Gay Olympian Eric Radford Wins Gold Medal 2018
This Openly Gay Olympian Just Won a Gold Medal, and It's a Huge F*cking Deal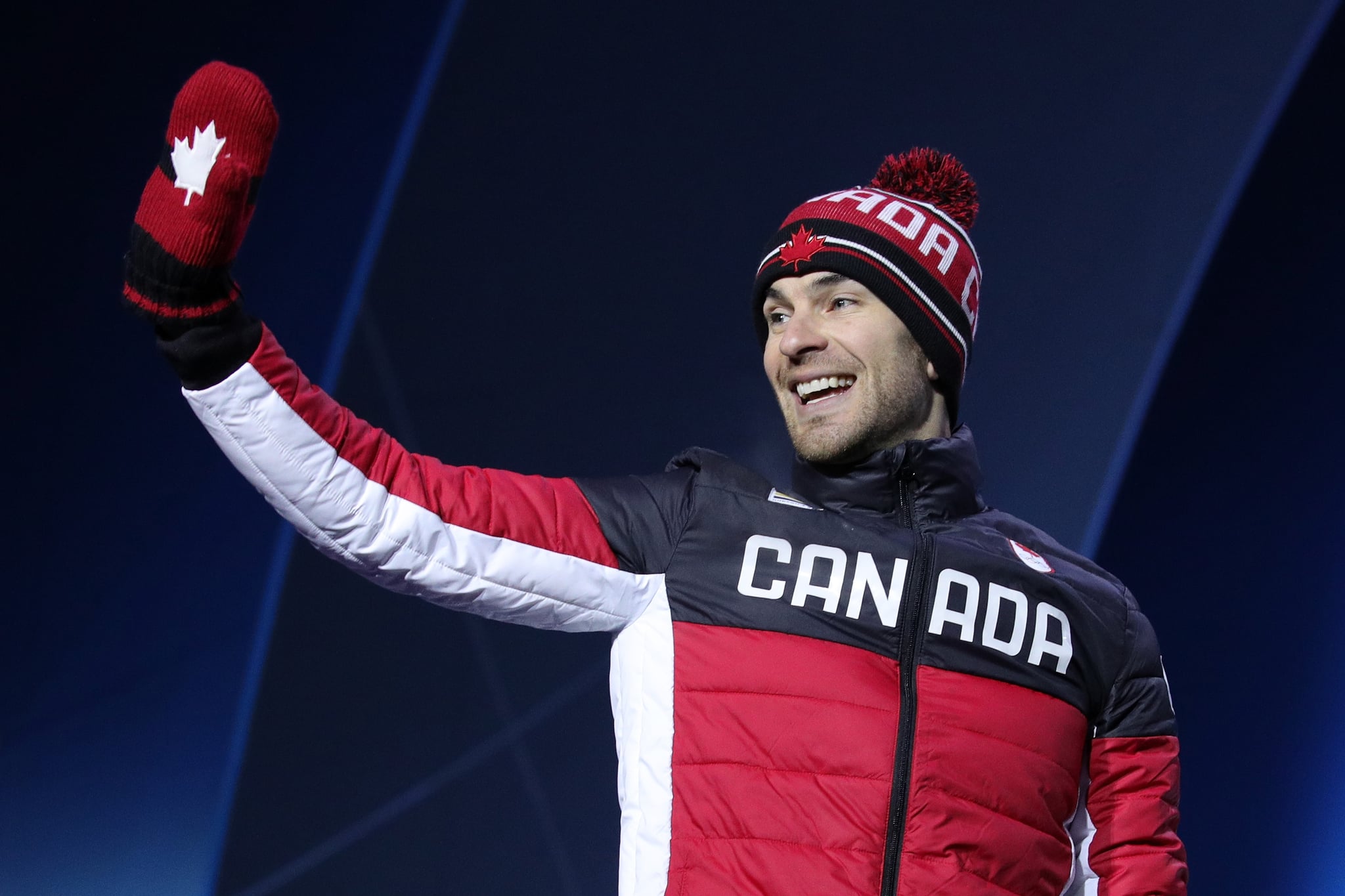 Image Source: Getty / Andreas Rentz
On Feb. 11, Canadian figure skating duo Eric Radford and Meagan Duhamel delivered a powerhouse performance to Adele's "Hometown Glory" at the 2018 Winter Olympics in Pyeongchang, South Korea. The phenomenal skater helped team Canada earn the gold medal, which marked an incredible victory for the nation. But there's another significant benchmark to recognize: Radford has become the first openly gay athlete to win a gold medal at the Winter Olympics.
Radford publicly came out of the closet in 2014, shortly after the Winter Olympics in Sochi, Russia. In 2015, Olympic skier Gus Kenworthy also came out. This time around, there are 14 out-and-proud LGBTQ+ athletes competing, which is a historic benchmark in and of itself. But Radford's gold medal win (and US figure skater Adam Rippon's bronze medal win) are even more momentous. Not only are these LGBTQ+ Olympians beacons of representation, but they are excelling. (They're also throwing shade at conservative people like Mike Pence, but that's an entirely different story.)
So proud that @Adaripp and I get to wear these medals and show the world what we can do! #represent🏳️‍🌈 #olympics #pyeongchang2018 #pride #outandproud #medalists #TeamNorthAmerica pic.twitter.com/eXMlZ2Utrw

— Eric Radford (@Rad85E) February 12, 2018
In the wake of the victory, Radford was simply over the moon with pride on his official Twitter account. In addition to an LGBTQ+-pride-focused snap that included Rippon, Radford said he might "explode with pride" and shared an additional victory snap. With plenty more figure skating events on tap for the next couple of weeks (not to mention the other sports with LGBTQ+ athletes), we're crossing our fingers that this is just the start of a groundbreaking year in Olympic history.