Paul Ryan Not Running For Reelection in 2018
House Speaker Paul Ryan Says He Won't Seek Reelection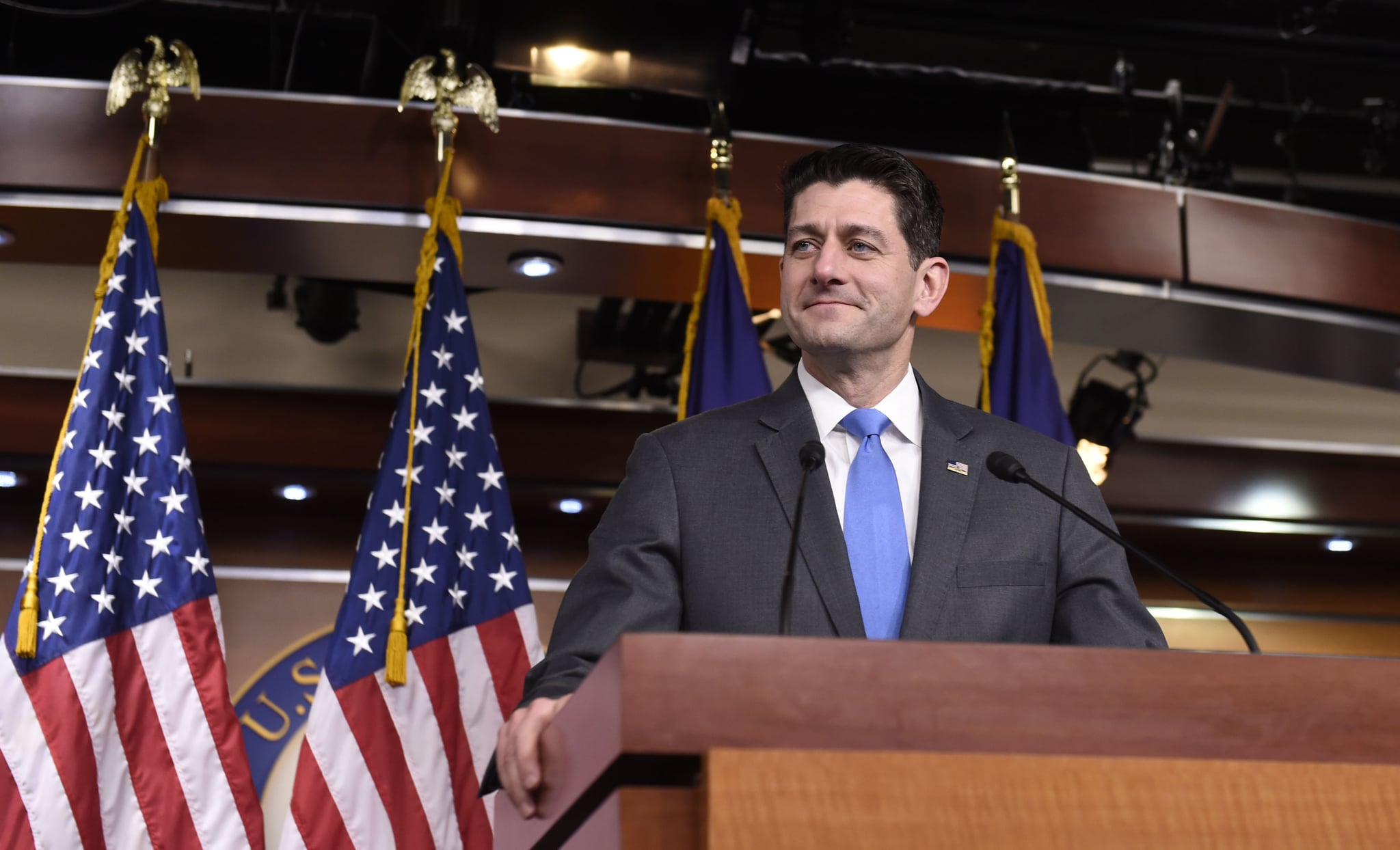 House Speaker Paul Ryan will not be seeking reelection in November.

Ryan confirmed the long-speculated news on April 11 before the House Republican Conference, revealing that he will hold his position through January of 2019. Speaker Ryan's counselor, Brendan Buck, shared a statement with reporters in advance of Ryan's press conference. "After nearly twenty years in the House, the speaker is proud of all that has been accomplished and is ready to devote more of his time to being a husband and a father," Buck said. "While he did not seek the position, he told his colleagues that serving as speaker has been the professional honor of his life, and he thanked them for the trust they placed in him."
Ryan echoed Buck's statement, emphasizing that his family is the primary reason why he is stepping down. He noted that he took the job reluctantly, has no regrets, and that the experience actually wound up being one of the two biggest honors in his life (the other honor, he noted, has been being a father and a husband.)
"This is a job that does not last forever," Ryan said. "You realize that you hold the office for just a small part of our history. So you better make the most of it...I think we have achieved a heck of a lot."

Among the names being floated to fill the role of House Speaker in 2019 are House Majority Leader Kevin McCarthy of California and House Majority Whip Steve Scalise of Louisiana.
Paul Ryan: "I think we have achieved a heck of a lot." pic.twitter.com/kLbsXeg3jY

— Axios (@axios) April 11, 2018
Outside of the internal politics, the announcement that Ryan will not seek reelection confirms months of speculation that Democrats are placing pressure on major Republican elections and seats. As Democrat-led polls have shown since December, Ryan's home turf — Wisconsin's 1st Congressional District — appears to be leaning toward the opposite party. This is likely due to a loss in favorability and a lowering approval rating on Ryan's behalf.
Ryan has acknowledged the Democratic push, noting the challenges in January after Democrat Patty Schachtner beat Republican Rep. Adam Jarchow in a special election. "Typically, we've held this seat. And we lost this seat last night," Ryan said at the time. "I think we should pay attention to it."
Ryan's decision not to seek reelection is expected to enable similar refusals to run, signaling a potential shakeup in the midterm elections in November. And, if special elections are indication of anything, Democrats are putting the heat on the hill.