Personal Essay on Pot Tourism in Colorado
The Pot Industry Is Only a Small Part of Tourism in Colorado — but It's Totally Worth Checking Out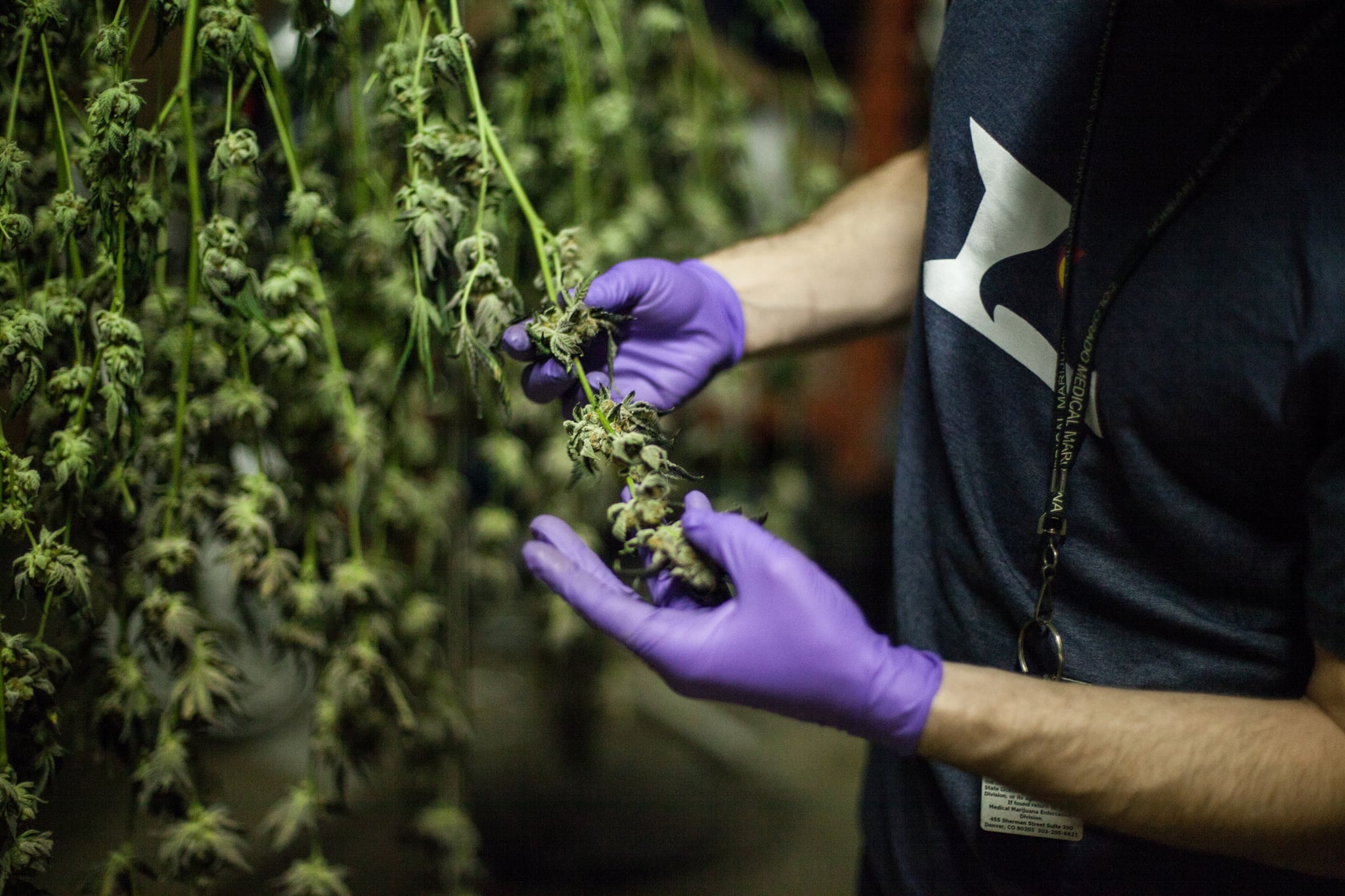 On my first trip to Colorado, all I could think about was how weed was legal — and how I totally needed to hit up a dispensary. Having never visited the incredibly beautiful state, I also possessed what I now know was a completely naive perspective: that all the fun things to do in Denver would be weed-based. But after talking to some locals — including those who work in the pot industry — I discovered just what the legalization of marijuana has done for tourism in the state.
Shawna McGregor, who does public relations for Denver-based dispensary L'Eagle, said, in short, that she definitely saw an uptick in visitors to her state after the commercial sale of marijuana legally began in 2014. She said she saw a real increase in 2015: "My personal perspective is that the state tourism office touted their ad campaign as the increase in tourism for 2015 and didn't really give cannabis its due." Yet on the other hand, when tourism dropped in 2016, the tourism board chalked it up to a waning interest in cannibis.
Whatever the motivation for tourists making their way to Colorado, the fact of the matter is that because marijuana is legal in the state and sold for recreational purposes in many regions of the state, there are plenty of tourist activities centered on pot.
The most simple way to experience this in Denver is to check out a dispensary, of which there are plenty to choose from. There you can find everything from edibles to prerolled joints, all in a variety of strains. And if you're new to cannabis, don't be afraid to ask for help in picking something out — people who work with marijuana, often affectionately called budtenders, are there to help you and, in my experience, very knowledgeable and ridiculously friendly.
If you want to get more adventurous, there are actual marijuana tours in Denver. You and other pot-loving visitors (or locals!) can enjoy a jaunt in the city while smoking. You can also take cooking classes where you'll learn how to whip up a delicious meal made with cannabis, or you can even take marijuana-friendly art classes. It's like those wine and paint nights — but it's pot and paint, which personally sounds way more fun to me.
So yes, there are plenty of pot-related activities in Denver that visitors from nonlegalized states can do to get high, but don't let those deter you from everything else Colorado has to offer. Just in Denver alone, there are plenty of places to drink, spots to learn about history, or places to eat your weight in Denver omelets. If you want the best experience the state has to offer, you should really do a little bit of everything.
Image Source: L'Eagle