Planned Parenthood Latinx Community
As a Latina, I Know Firsthand That Reproductive Justice Can Be Elusive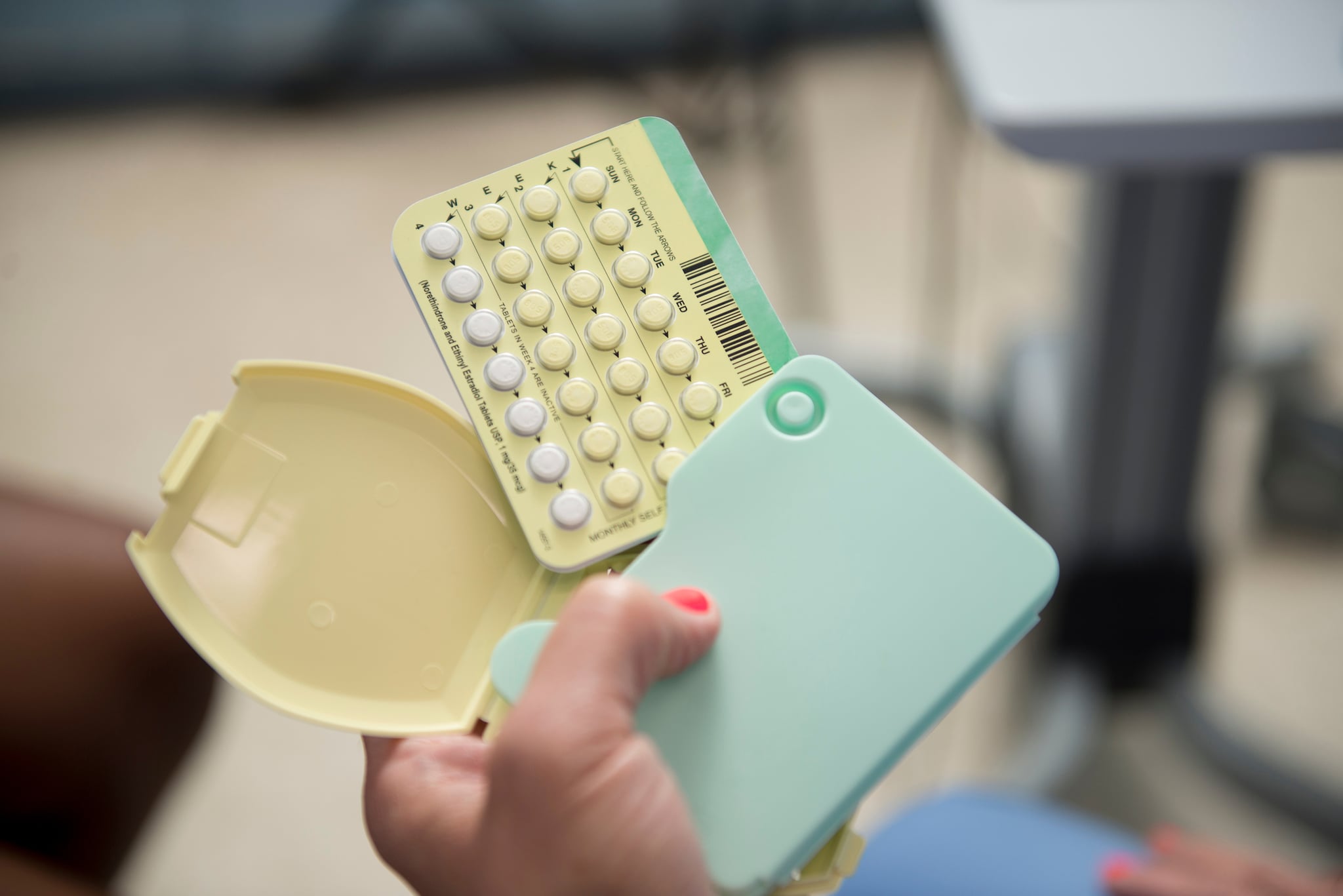 On the weekend of July 28, activists from across the country convened in Detroit for Power of Pink, the largest volunteer training ever for Planned Parenthood Action Fund and Planned Parenthood Advocates of Michigan. Victoria Ruiz, a Raíz organizing specialist from Nevada Advocates for Planned Parenthood, led one of the more than 50 workshops: a training on how to organize the Latinx community to build intersectional power.
I am a proud member of the Latinx community, and it was super important to me to do work that gives back to my community. I found that as a Raíz organizer for Planned Parenthood of the Rocky Mountains. The Latinx community is a vital part of Planned Parenthood's family. In 2016, 23 percent of Planned Parenthood patients were Latinx — more than 560,000 people.
Raíz is Planned Parenthood's program of community organizers who work exclusively in Latinx communities, through an intersectional lens with local organizations to address the barriers that Latinxs face in accessing health care and sex education. Raíz is about more than just access to health care; it is about justice. The barriers the Latinx community face in accessing health care are rooted in discrimination, and simply providing health care without addressing these barriers will not increase access in our communities. After all, what good is the right to reproductive health care if you cannot access it?
Given how diverse identities can be within our community, it is no surprise that we are not one-issue people or a one-issue community.
As a Raíz organizing specialist, it is my job to empower those who depend on Planned Parenthood services and transform them into leaders on the ground in the same Latinx communities we serve, to ensure we are meeting the needs and making strides to break down these barriers for the vast identities within our community.
One of the things I love most about my community is that we are all so different. My family is from a Mexican background, but my affiliate manager, who is a former Raíz organizer, is from Guatemala. We have found that even though we speak the same language, we have many cultural differences in the way we express ourselves through our dialects. Additionally, while I love mole con pollo, her mom makes the most amazing mole con platano dessert — which I had never heard of until I met her. Our music is different, and yet we both share a love for each other's music. I love mariachi groups (as does my manager), which is something Mexico is famous for, but I also love the sound of the marimba, which is commonly heard in Mexico's coastal state of Veracruz but happens to be Guatemala's national instrument. Given how diverse identities can be within our community, it is no surprise that we are not one-issue people or a one-issue community. We are not a monolith, and Planned Parenthood is here for us all.
Even in our experiences trying to access reproductive health care, our varying identities pose different barriers along the way. For some of us, a barrier may be immigration status, while for others, it may be language accessibility. For others, it may be income inequality or lack of health insurance, and for some, it may be all of the above.
To put it plainly, someone who needs an abortion may also be living in fear of deportation.
An undocumented woman in Texas may not be able to get an abortion if the region she lives in doesn't have an abortion provider. Given the recent shuttering of providers in Texas, she may have to drive hundreds of miles and cross several US Border Patrol checkpoints just to get to the next provider. And in the current political climate where undocumented immigrants are living in constant and very real fear of deportation, that is not a risk anyone should have to take just to exercise a constitutional right available to all US residents.
Access to health care is a basic human right. That's where Planned Parenthood comes in.
As a result of these barriers, Latinxs experience some of the highest rates of cervical cancer, unintended pregnancy, and sexually transmitted infections in the country. Planned Parenthood is here to help bridge some of these gaps — not only offering high-quality affordable health care to everyone but through specialized programs that capture the nuances of our full identities, like Raíz.
We understand that a Latinx community in Arizona looks completely different from a community in Illinois or in Florida, but we know there are similar issues across the board. It is our job to make sure each of those communities has access to reproductive care. We work with Latinx youth as well as their families, uplifting their voices and experiences, en Inglés y en Español, to sow seeds for a collective change. In Nevada, for example, Raíz has been present in the demand to stop the separation of undocumented families at the border and the development of a reunification plan for the thousands of children who have been separated from their parents.
With all communities under attack with this current administration, now is the time to mobilize people to fight back and elect officials who will address and defend their intersectional needs and their access to reproductive health care.
We in Raíz, alongside our partners, are committed to doing just that. In this moment when the recent SCOTUS nominee puts Roe v. Wade — the 1973 decision that affirmed the right to safe, legal abortion — at risk, immediate action is imperative to ensure our senators fight to protect our access to abortion in the US.
Image Source: Planned Parenthood / Frank Rozogienski