RNC Chairman Says Hillary Clinton Didn't Smile
Hillary Clinton Had the Best Response to the Viral Tweet About Her Not Smiling Enough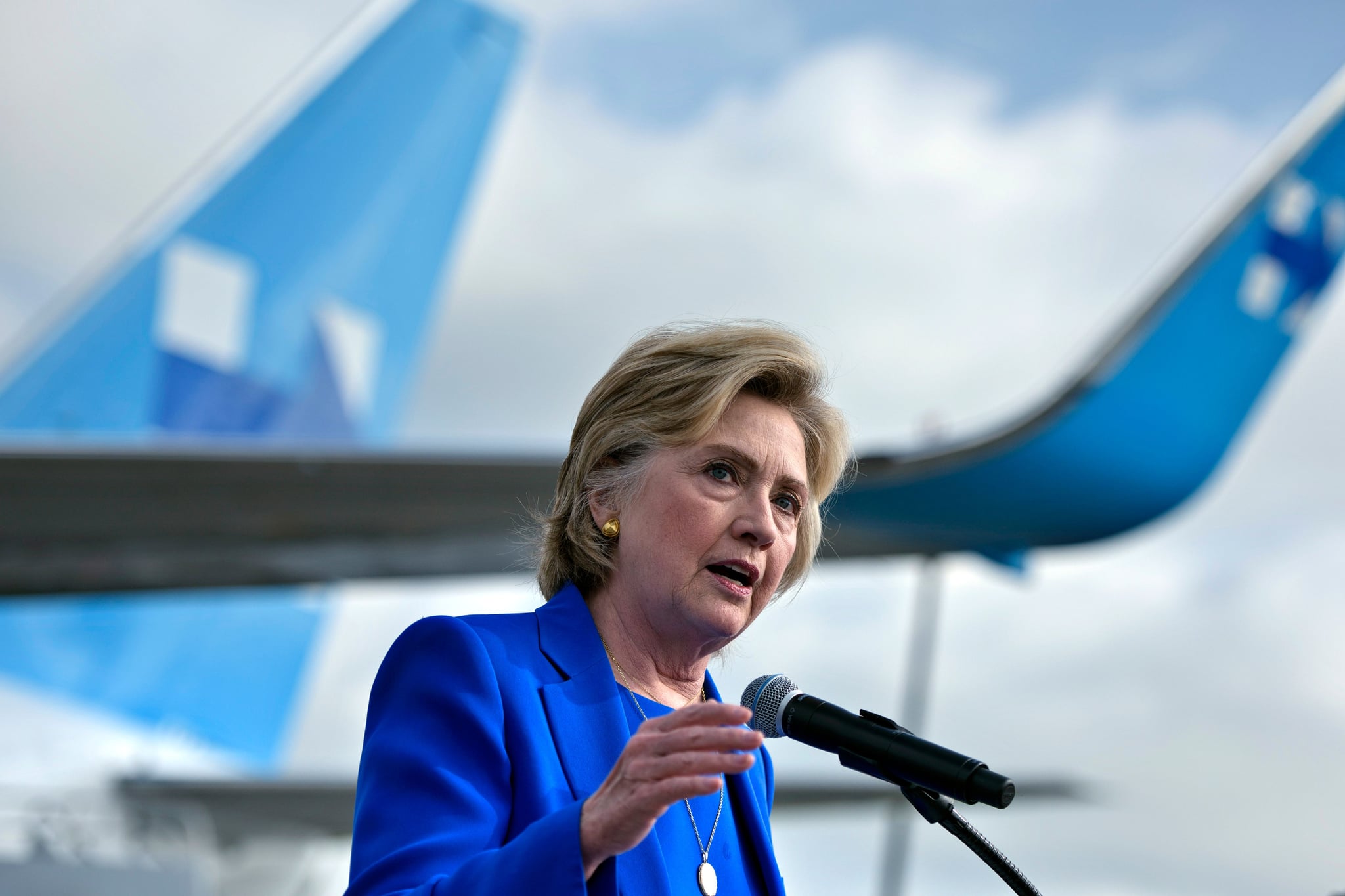 Many women don't want to be told to smile, especially not by a man. Hillary Clinton has experienced this firsthand before, and it happened again Wednesday night.
Clinton was speaking with NBC's Matt Lauer during a town hall on the rather serious subject of national security when the Republican National Committee chair, Reince Priebus, posted a tweet where he said she looked angry and defensive and didn't smile.
@HillaryClinton was angry + defensive the entire time - no smile and uncomfortable - upset that she was caught wrongly sending our secrets.

— Reince Priebus (@Reince) September 8, 2016
The double standard was immediately apparent: men often don't get questioned about why they don't smile during a political discussion. Soon after Priebus sent the message, Clinton responded to him on Twitter.
Actually, that's just what taking the office of President seriously looks like. https://t.co/Pyn92mesom

— Hillary Clinton (@HillaryClinton) September 8, 2016
At a press conference on Thursday morning, Clinton addressed Priebus's comment once more, saying, "We were talking about serious issues last night. I know the difference between what we have to do to fix the VA, what we have to do to take the fight to ISIS, than just making political happy talk."
Last night, Trump chose to talk about his deep admiration and support for Putin.

Maybe he did it with a smile. pic.twitter.com/IjcqT5Z4KZ

— Hillary Clinton (@HillaryClinton) September 8, 2016
Clinton and her team weren't the only ones to emphasize the sexism of Priebus's comment; Twitter users destroyed him as well.
Smile sweetie.

— pourmecoffee (@pourmecoffee) September 8, 2016
Telling a woman to smile is garbage
Telling a woman to smile AT THE COMMANDER-IN-CHIEF FORUM is the hottest garbage pic.twitter.com/DUqxpUu41T

— Slade Sohmer (@Slade) September 8, 2016
Reince Priebus probably disappointed that Clinton did not sit like a lady at the Commander In Chief forum.

— (((Touré))) (@Toure) September 8, 2016
.@Reince pic.twitter.com/jMh6kLUkwo

— Jason Bailey (@jasondashbailey) September 8, 2016
Also, did Trump smile? Is a smile an appropriate response to Qs about the VA and war? Chrissake.

— daveweigel (@daveweigel) September 8, 2016
During the press conference, Clinton acknowledged that this wasn't the first time she had experienced a sexist critique. "I think there will be a lot of Ph.D. theses and popular journalism writing on that subject for years to come," she said. We certainly look forward to reading.