Reactions to Hillary Clinton Not Wearing Makeup
Why We Should Talk About Hillary Clinton's Decision Not to Wear Makeup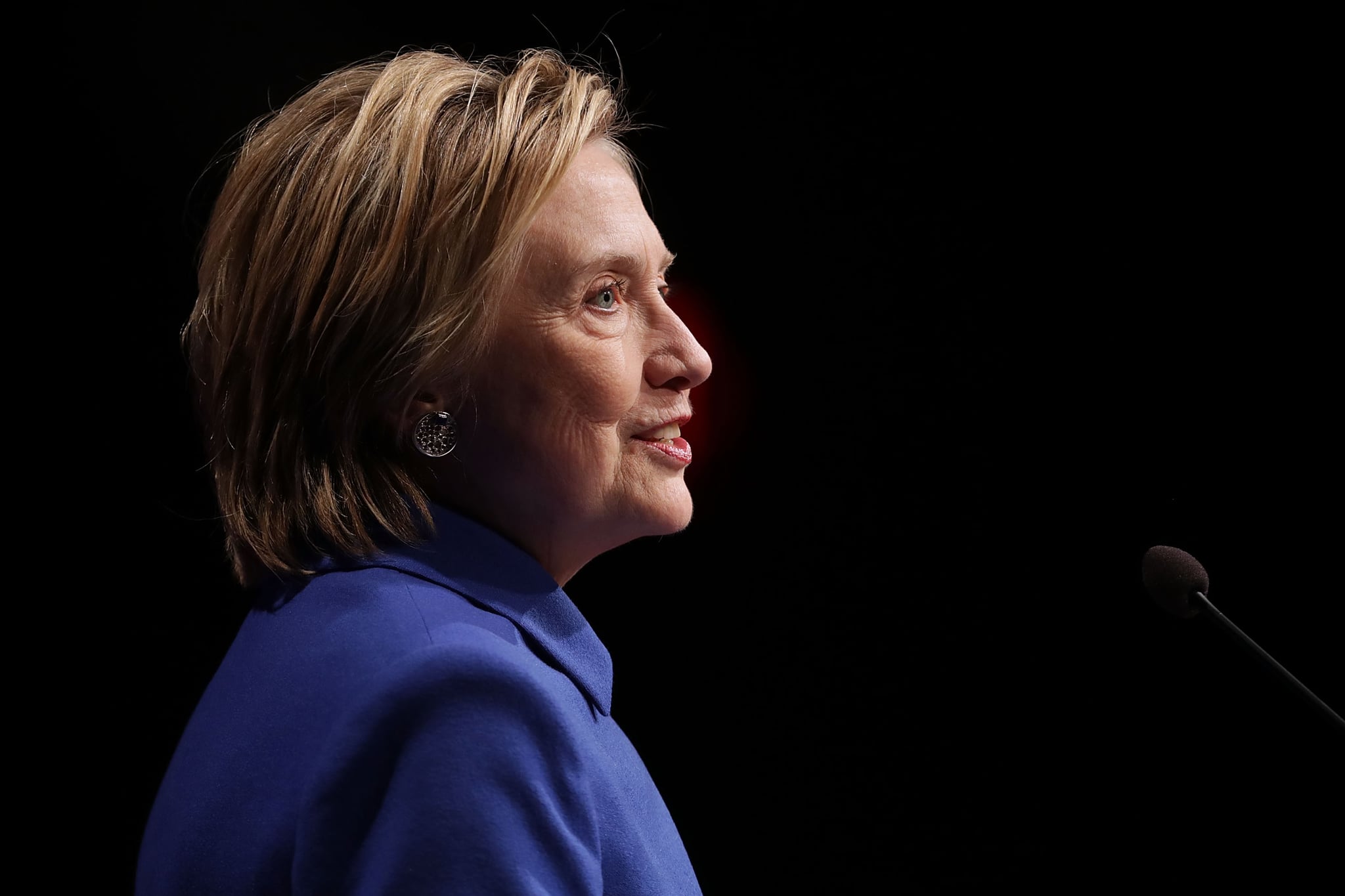 Image Source: Getty / Chip Somodevilla
Let's talk about Hillary Clinton's makeup choice, or lack thereof. Last Wednesday, Clinton made her first public postelection appearance, sending a powerful message with her words and her bare face.
In her speech at a Children's Defense Fund event held in her honor, Clinton spoke about her desire to "curl up with a book" and "never leave the house again," but also her unyielding hope in the nation and its future. Her words resonated with many people, but so did the fact that she was wearing little makeup.
Clinton served in the Senate for eight years, was the secretary of state for four, and just ran a momentous presidential campaign that ended in one of the most shocking upsets in recent history. Analyzing her makeup choices can, on the surface, strike most of us as a superficial, sexist move. (As a woman, she certainly faced unfair scrutiny over her looks throughout her entire political career.)
But after appearing polished and, yes, done up, throughout her campaign, she's showing that she's equally comfortable in public without full makeup as she is with it and that her words mean more than what eyeliner, lipstick, or blush sits on her face.
My aesthetic is @HillaryClinton giving a post-election speech with no makeup on because queen truly has no more fucks to give. 👏🏻👏🏻👏🏻

— Tom Zohar (@TomZohar) November 17, 2016
Who knows what ultimately inspired Clinton to wear little makeup during her speech? But we do know that it was a meaningful choice that reminded viewers that, above all, she's an accomplished politician with an important message to share. Last time we checked, that job title does not list "wearing makeup" as one of its requirements.
Love that @HillaryClinton decided not to wear makeup in her first speech off the campaign. She's clearly had it with the #patriarchy 💪🏼🤘🏼 pic.twitter.com/AyA91WG0VG

— Madelaine Pisani (@MadelainePisani) November 17, 2016