Serena Williams's Comments About Being the Greatest
Serena Williams's Reason For Why She's Not Considered the Greatest Athlete Ever Is Depressing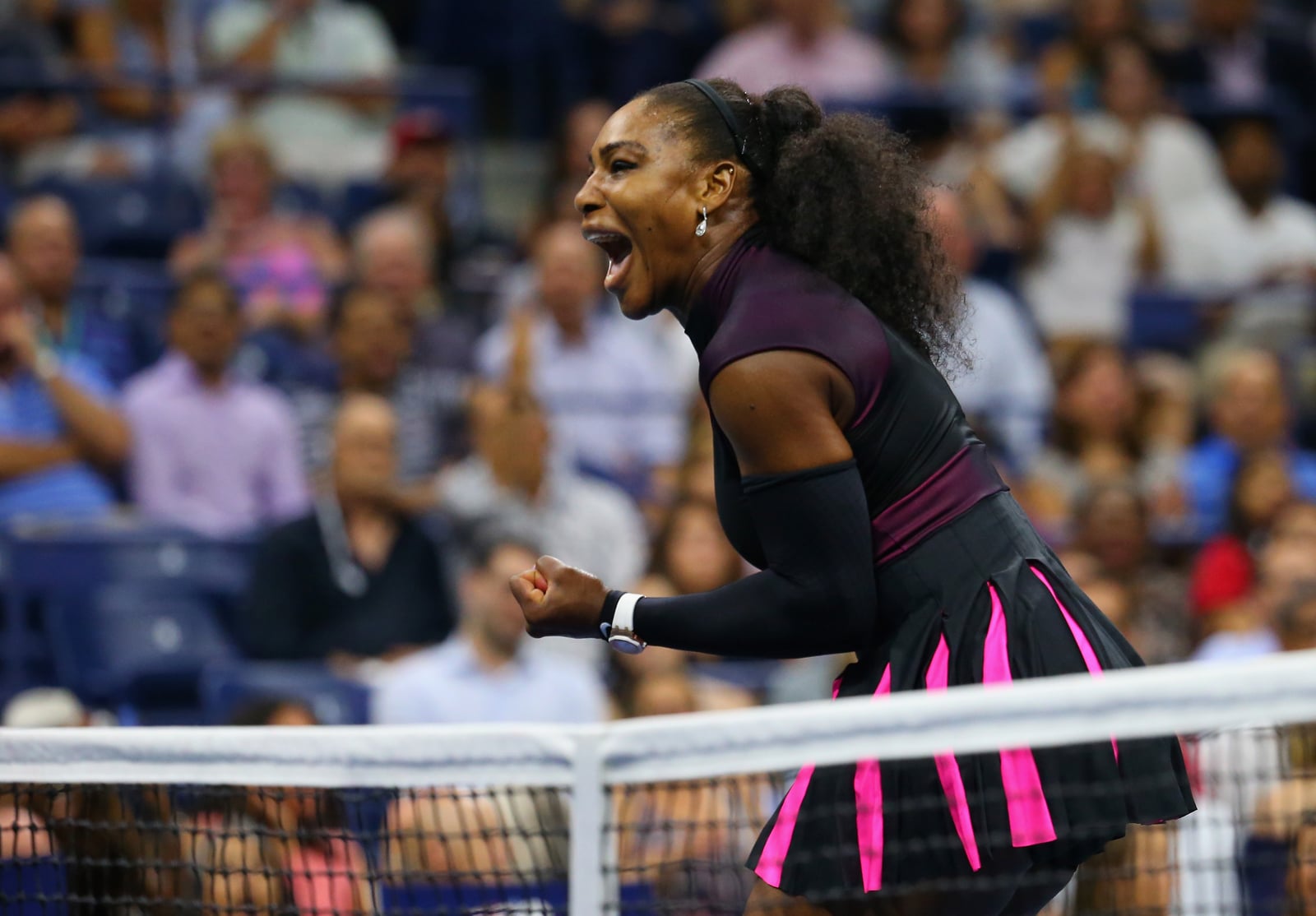 Serena Williams knows all too well that women have to work much harder than men to get the same recognition. In a recent interview for ESPN's The Undefeated with rapper Common, she spoke about her legacy and what's gotten in the way of her being considered the greatest athlete of all time.
"I think if I were a man, I would have been in that conversation a long time ago," said the 35-year-old tennis star who made it to three Grand Slam finals this year and won one. "I think being a woman is just a whole new set of problems from society that you have to deal with, as well as being black, so it's a lot to deal with, and especially lately. I've been able to speak up for women's rights because I think that gets lost in color, or gets lost in cultures. Women make up so much of this world, and, yeah, if I were a man, I would have 100 percent been considered the greatest ever a long time ago."
In a world where women are still often mansplained to, interrupted by their male co-workers, and paid much less than they should be, the truth in her answer is both poignant and infuriating.
Watch the full interview above.
She also spoke about the challenges of dealing with sexism and racism. "It's very challenging because sometimes when things are blatantly wrong and blatantly unfair and blatantly racist or sexist, I just have to go and put on a brave smile and not let anyone know how I feel on the inside so they don't get that satisfaction even though on the inside I would be dying."
Williams has been outspoken about social justice issues, including the death of black man Philando Castile by police and sexist remarks from a tennis tournament CEO.
Another highlight comes when Williams said she doesn't feel bad about thinking she's an extraordinary athlete. "I shouldn't have to apologize for saying and believing that I could be the best," she said. "We [she and sister Venus] came from nothing and in tennis, you kind of have to have something. We came and we conquered."