Somnox Sleep Robot Details
Hug This Soft, Spoonable Sleep Robot at Night to Help You Drift Off Faster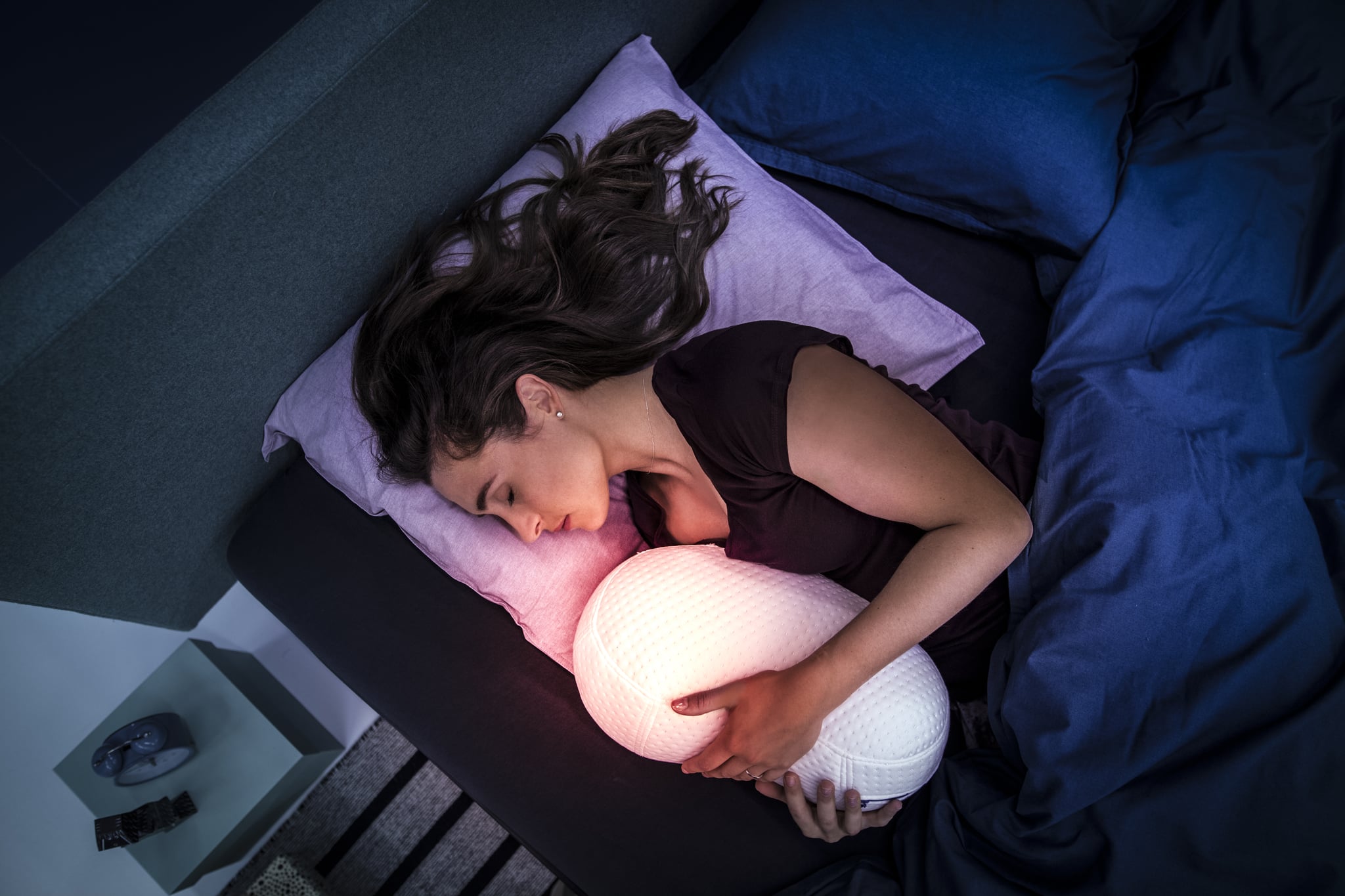 If you have trouble drifting off at night, there's no need to count sheep anymore. Instead, meet your new spooning buddy: Somnox, a soft, huggable robot that helps you fall asleep faster. The bean-shaped bedtime companion expands and contracts as you hold it to guide your breathing, and can even play soothing sounds, from lullabies to white noise.
According to the product's site, "many studies have shown that feeling a breathing rhythm can reduce stress and induce sleep," which is why the creators of Somnox implemented cognitive and breathing techniques in the robot's functions. You can also customize the patterns through the app to help you achieve a meditative state more effortlessly. If you find yourself awake in the middle of the night, your buddy will help you return to sleep mode.
In addition to having a 12-hour battery life after a full charge, Somnox is also machine-wash friendly!
Unfortunately, Somnox is currently under development and only available for preorder on its Kickstarter page. But if you pledge $527 or more, you will receive your very own Somnox by July 2018. In the meantime, check out the video below to see just how the sleep robot works!
Image Source: Courtesy of Somnox