Stephen Colbert Compares Trump and Obama's Tweets
Thinking About Barack Obama's Tweets Makes Donald Trump's Sound Even Crazier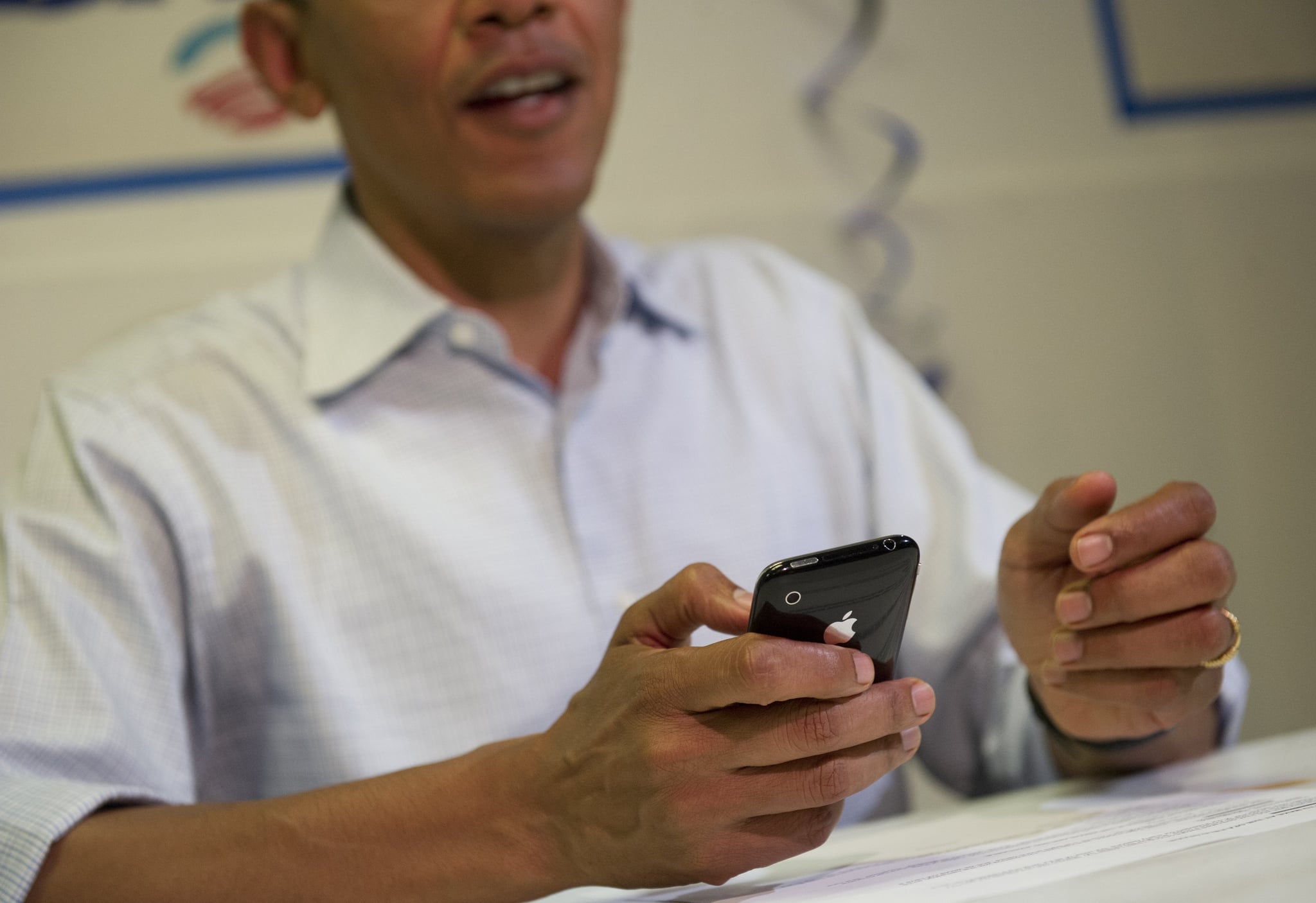 Donald Trump's manic tweets have become so commonplace, it's almost difficult to recall a time when the official POTUS account wasn't filled with so many exclamation points, misspellings, and false accusations — even if that time was less than a year ago. On The Late Show, Stephen Colbert recently took the time to compare Trump's Twitter proclivities with those of Obama. The result was unsettling.
To start, Colbert addressed The Washington Post's recent accusation that Trump has been framing and displaying a forged Time magazine cover in at least four various golf clubs. Time has confirmed that the cover is, in fact, fake. On June 28, Trump responded to the hilarious investigation by accusing The Washington Post of peddling fake news, all the while inexplicably claiming that Amazon does not pay so-called "internet taxes."
The #AmazonWashingtonPost, sometimes referred to as the guardian of Amazon not paying internet taxes (which they should) is FAKE NEWS!

— Donald J. Trump (@realDonaldTrump) June 28, 2017
What would have happened had Obama tweeted like Trump during his presidency? The question inspired Colbert and the Late Night crew to come up with an example tweet: "Still first black president," with the hashtag #iamthedream.
Throughout his presidency, Obama rarely used Twitter as a personal platform. Even now, he mainly uses the social media platform to celebrate his family, share news from the Obama Foundation, and express his condolences following any terror attacks. Since he left office in January, Obama has tweeted less than 25 times and that's including retweets.
Meanwhile, Trump has continually sparked controversy with his tweets. During James Comey's recent hearing before the Senate Intelligence Committee, it was reported that Trump was told to stay away from Twitter by several White House aides. Illinois Representative Mike Quigley even introduced the Covfefe Act so that tweets from the president's personal account are preserved even if they are deleted.
Watch Colbert's funny takedown in its entirety, in the video below.