Is It Illegal For Donald Trump to Delete Tweets?
A Rep Wants to Hold Trump's Tweets Accountable With the Covfefe Act (Yes, You Read That Right)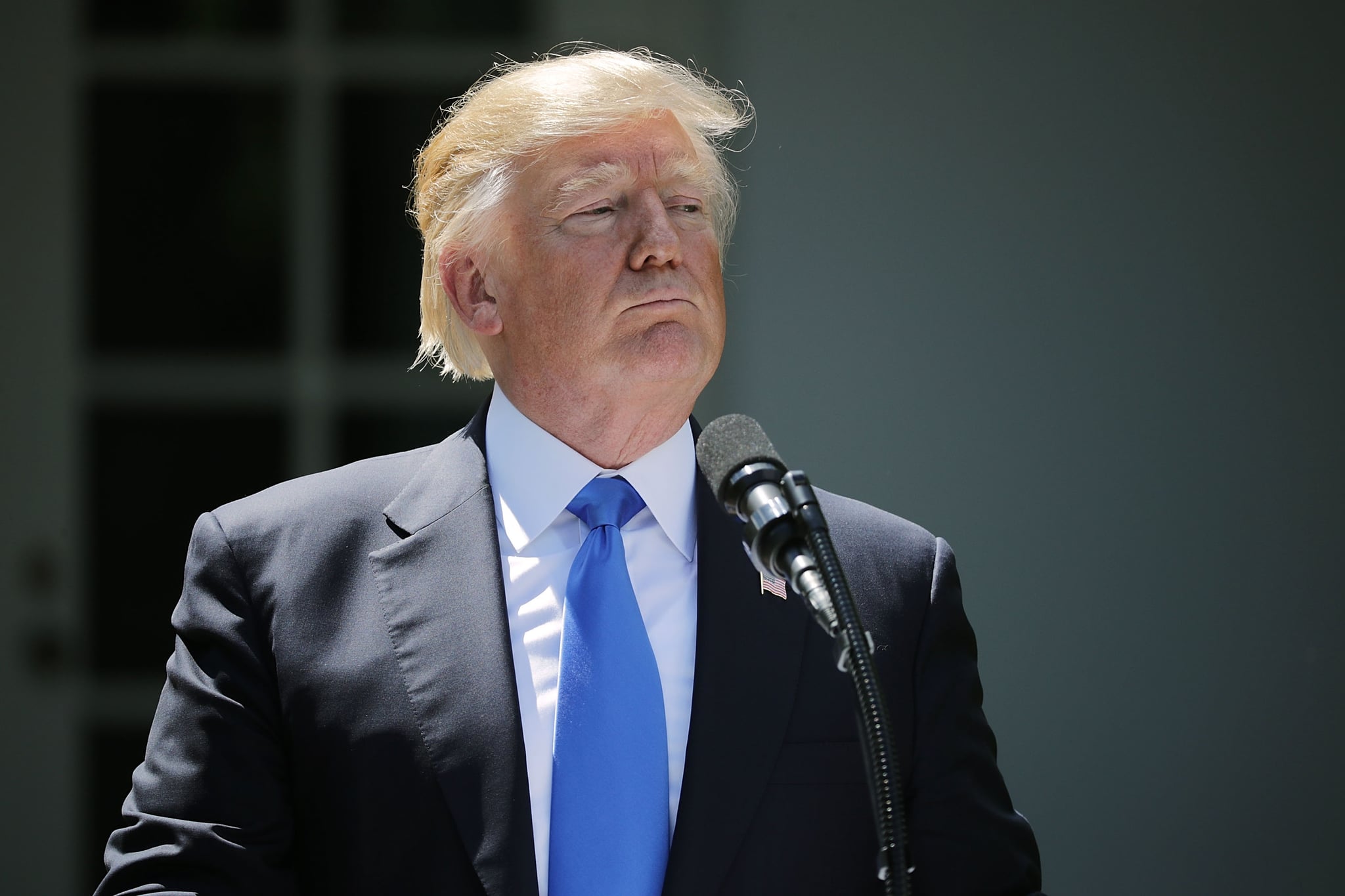 Since the campaign, it's pretty clear how much President Donald Trump loves using Twitter to communicate with the American people. His personal account, which boasts more than 32 million followers, is home to some of the president's most controversial tweets, including his recent ones on the mayor of London and Qatar. However, his tweets on his personal account currently don't need to follow the Presidential Records Act, which prohibits the deletion of tweets. But one representative wants to change that with the Communications Over Various Feeds Electronically For Engagement Act (and yes that spells covfefe).
As it stands now, the Presidential Records Act of 1978 (PRA) requires that all presidential records be preserved — and that includes tweets from the official POTUS Twitter account. However, Trump's personal account is exempt, and he's definitely deleted tweets like the infamous "covfefe" tweet. That's why Representative Mike Quigley of Illinois's fifth district wants to amend the PRA to "include the term 'social media' as a documentary material, ensuring additional preservation of presidential communication and statements while promoting government accountability and transparency."
Quigley cites Trump's personal account in a press release about the Covfefe Act. "President Trump's frequent, unfiltered use of his personal Twitter account as a means of official communication is unprecedented. If the President is going to take to social media to make sudden public policy proclamations, we must ensure that these statements are documented and preserved for future reference. Tweets are powerful, and the President must be held accountable for every post."
Quigley isn't wrong; the president's tweets have caused both outcry and concern, especially when it comes to dealing with our allies and foreign policy. Even White House Press Secretary Sean Spicer confirmed on June 6 that Trump's tweets are official statements. "The president is president of the United States," Spicer said, "so they are considered official statements by the president of the United States." If the president's tweets are official, then they should be held accountable to the PRA. It might even make Trump tweet less.