Tiffany Trump Protested at NYFW
The Sneakiest Trump Protest Happened Right Behind Tiffany Trump's Back at NYFW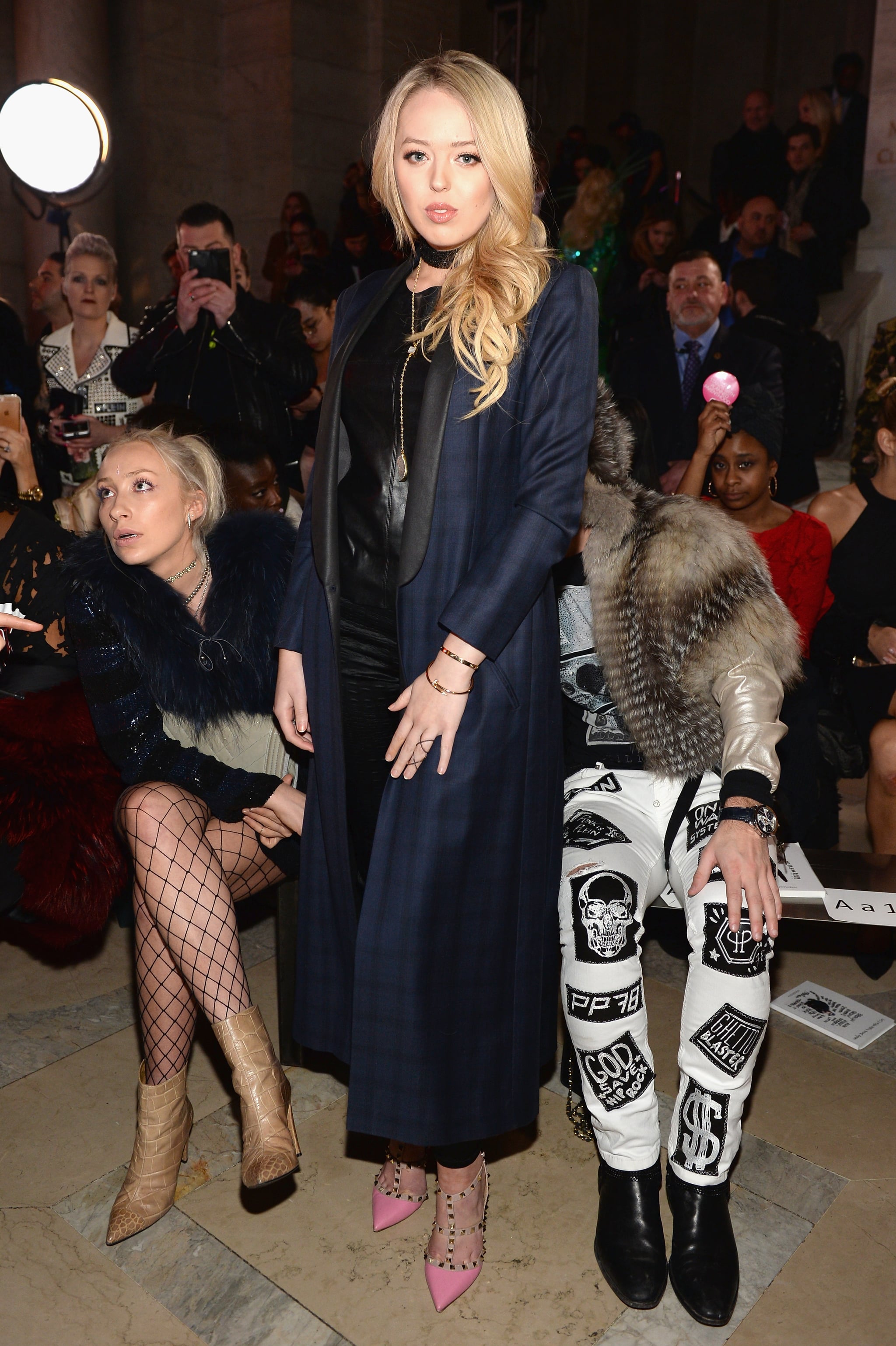 Tiffany Trump was reportedly persona non grata at New York Fashion Week this year. Editors allegedly did not want to be seated next to her, and at least one woman protested the president's daughter's presence at Philipp Plein's show — albeit quietly.
Phillip Plein at 10PM: 1 hour late start, editors fleeing just so they don't have to sit behind Tiffany Trump.

— Nikki Ogunnaike (@NikkiOgun) February 14, 2017
If you look closely at the above picture, you'll notice a woman in the background holding up a Planned Parenthood pin with a look of utter disapproval. The heroic woman is Jihan Forbes, a Yahoo Style editor. Created by the Council of Fashion Designers of America for New York Fashion Week, the magnetic pins are a part of a campaign to raise awareness for the embattled nonprofit. Given the Trump administration's noted opposition to reproductive rights and abortion, the woman's gesture was especially pointed.
While it's unclear if Plein was one of the designers who participated in the CFDA Planned Parenthood campaign, his affinity for President Donald Trump is evident. The German designer's runway invitations alluded to the president's campaign slogan, challenging invitees to "make NYFW great again."