Trump Golf Course in Puerto Rico Bankruptcy
The Not-So-Surprising Role a Trump Business Played in Puerto Rico's Financial Crisis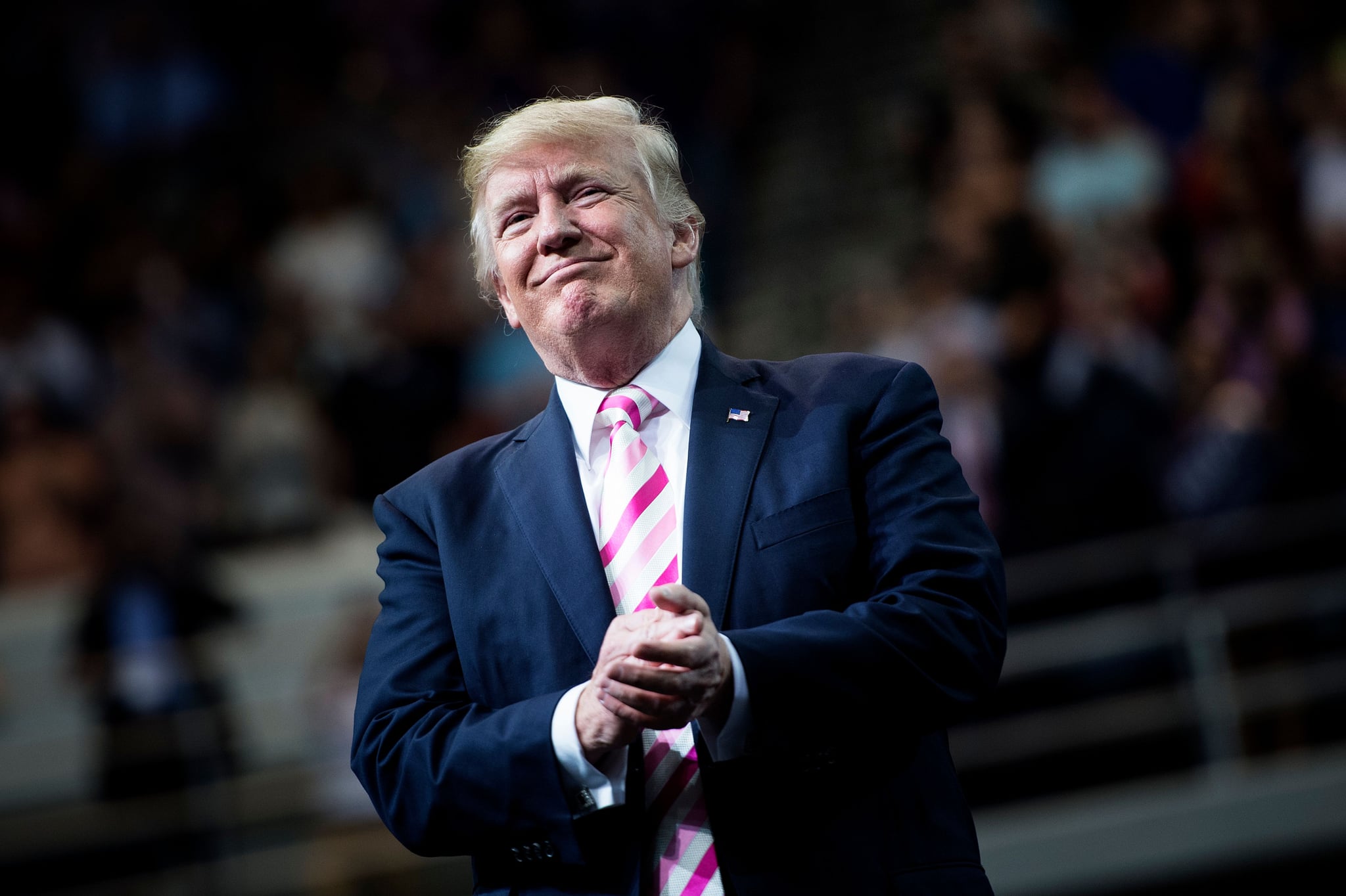 Donald Trump has finally addressed the crisis taking place in Puerto Rico — but not in the way that millions of Americans stranded without power or safe living conditions on the island were probably hoping. In a series of tweets sent on Sept. 25, the president called out Puerto Rico's debts "to Wall Street and the banks" which he said "sadly, must be dealt with." He did not, however, offer increased federal assistance or even his condolences during the American territory's time of need.
Texas & Florida are doing great but Puerto Rico, which was already suffering from broken infrastructure & massive debt, is in deep trouble..

— Donald J. Trump (@realDonaldTrump) September 26, 2017
...It's old electrical grid, which was in terrible shape, was devastated. Much of the Island was destroyed, with billions of dollars....

— Donald J. Trump (@realDonaldTrump) September 26, 2017
...owed to Wall Street and the banks which, sadly, must be dealt with. Food, water and medical are top priorities - and doing well. #FEMA

— Donald J. Trump (@realDonaldTrump) September 26, 2017
Though Trump was quick to bring up Puerto Rico's debt in the midst of the island's turmoil, it appears the president forgot about one person who played an unsavory role in their current financial crisis: himself.
According to Buzzfeed News, Trump took over the management of a failing Puerto Rican golf course back in 2008 and vowed to revitalize it with his business savvy. In typical Trump fashion, his first move was to slap his name on the property, renaming it Trump International Golf Club Puerto Rico. Despite promising to contain the course's expenditure, the golf club's expenses ballooned by 22 percent under Trump's watch. Millions of dollars in government-backed bonds were borrowed to finance the operation, and Trump's central role in the organization was used as a selling point to attract prospective investors.
But despite Trump's supposed business acumen, membership barely increased at all during his tenure as club manager. Meanwhile, Trump pocketed hundreds of thousands of dollars in fees from the failing project without ever stepping in to oversee its daily operations. In 2011, Trump International Golf Club Puerto Rico defaulted (surprise!) after it was unable to make its bond payments. The club eventually filed for bankruptcy in 2015, and Puerto Rico's taxpayers were left to deal with the nearly $33-million bill left behind by the failed business venture, exacerbating the territory's already desperate financial situation.
It's difficult to fathom how leaving taxpaying Americans to repay enormous debts and forcing them to fend for their lives after Hurricane Maria is in line with his "America-first" ideology. But if anyone knows how to sell it as such, it's probably Donald Trump.
Image Source: Getty / Brendan Smialowski