Trump Running For President Anniversary 2017
Look Back on How the World Reacted 2 Years Ago When Trump Announced His Presidential Run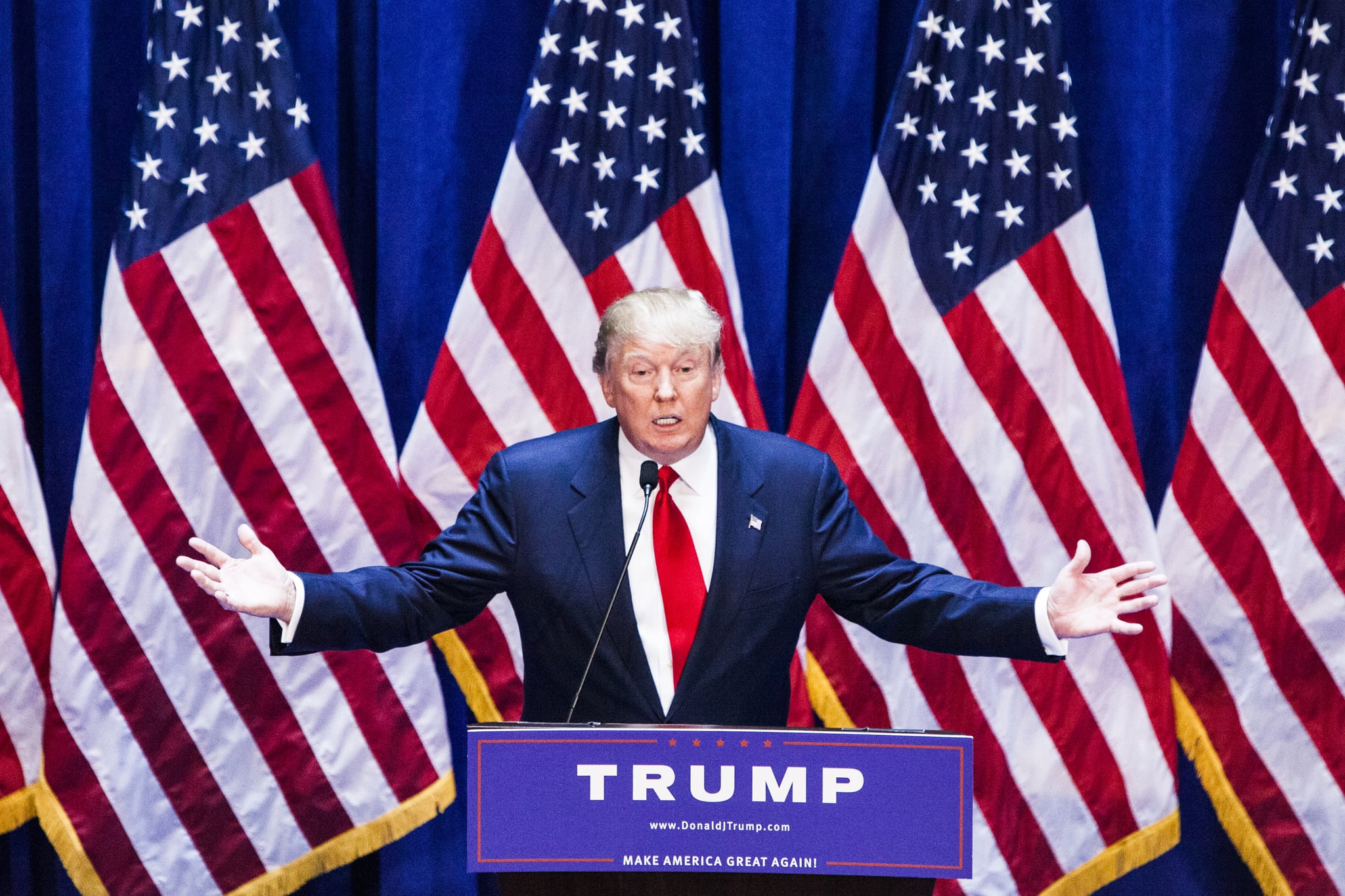 It was exactly two years ago, on June 16, 2015, when Donald Trump announced he was running for president. In an announcement from Trump Tower in NYC, Trump talked about how he was going to make America great again and make it "bigger, better, and stronger than ever before." At the time, major news outlets didn't think much of Trump and his campaign and painted him merely as a businessman who saw himself as an outsider.
Trump himself also tweeted about the momentous occasion.
I am officially running for President of the United States. #MakeAmericaGreatAgain https://t.co/Ct0lNu7kz0

— Donald J. Trump (@realDonaldTrump) June 16, 2015
On the anniversary of this announcement, some reporters are taking a look back at how they interpreted the news.
Two years ago today, I wrote this regrettable lede: "Donald Trump is not going to be president of the United States" https://t.co/Mq1Un5rBa6

— Nora Kelly (@nora_kelly) June 16, 2017
Two years ago TODAY: Trump announces he's running for president. Not taken seriously. Low in the polls. Comedians cheer. (Rest is history.) pic.twitter.com/x19PDUaZKW

— Marshall Cohen (@Marshall_Cohen) June 16, 2017
Others however, decided it was a perfect opportunity to make jokes.
Two years ago today, Trump came down the escalator and began the process of his impeachment.

— John Podhoretz (@jpodhoretz) June 16, 2017
Ah, 2015. If only we had known.