Uber Scheduled Rides With Upfront Fares and No Surge Pricing
Say Goodbye to Surge Pricing Forever With This 1 Uber Feature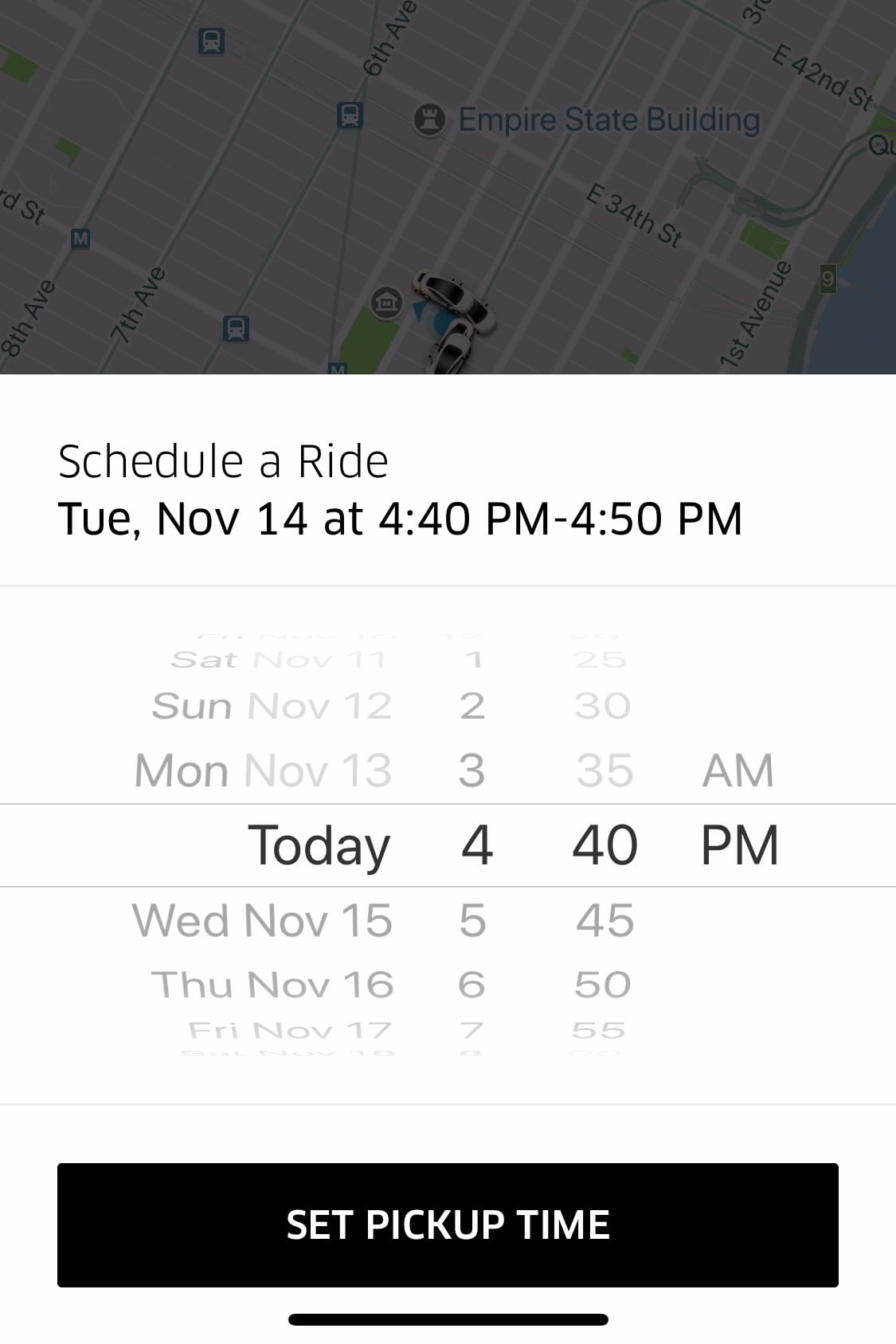 Once again, Uber is coming through with the perfect new feature for the holiday season — but it just so happens that this year, it's the feature we've been dreaming of for all these years. Never again do you have to stick around at that party for just a little bit longer in order to get the pricing down just a teeny-tiny bit, and you can completely forget about cutting your airport arrival horridly close in order to save a couple bucks — you can now officially beat the holiday surge by scheduling your ride in advance and locking in an upfront fare. The new feature works for scheduling rides that are between 60 minutes to 30 days in advance and will be rolled out to major cities across the US in the next week.
"The holiday season is always a stressful and busy time of year for travelers — whether they're rushing to make an early flight or heading to a holiday party," said Uber product marketing manager Alana Epstein, in a statement provided exclusively to POPSUGAR. "That's why we're introducing upfront fares for scheduled rides. Now, you'll always see the price ahead of time when you schedule at least an hour in advance, which ensures a care-free travel experience and no surprises on availability or fare."
To get started with scheduling out your holiday, tap "Where to?" as you normally would, select a date and time at least 60 minutes in advance, add in your pickup and drop-off locations, and voila! Before your very eyes will be an upfront, hassle-and-surge-free price. Keep in mind that adding in any additional stops will likely affect your final price, and of course, the ride is subject to additional fees if there are delays.
So, what are you waiting for? Get those rides booked now for optimal savings, and we promise your bank account will thank you come January.
Image Source: Uber