Weinstein Company Acquires Michael Moore's Trump Documentary
Can Michael Moore's Secretive Documentary End Trump's Presidency? He Says Yes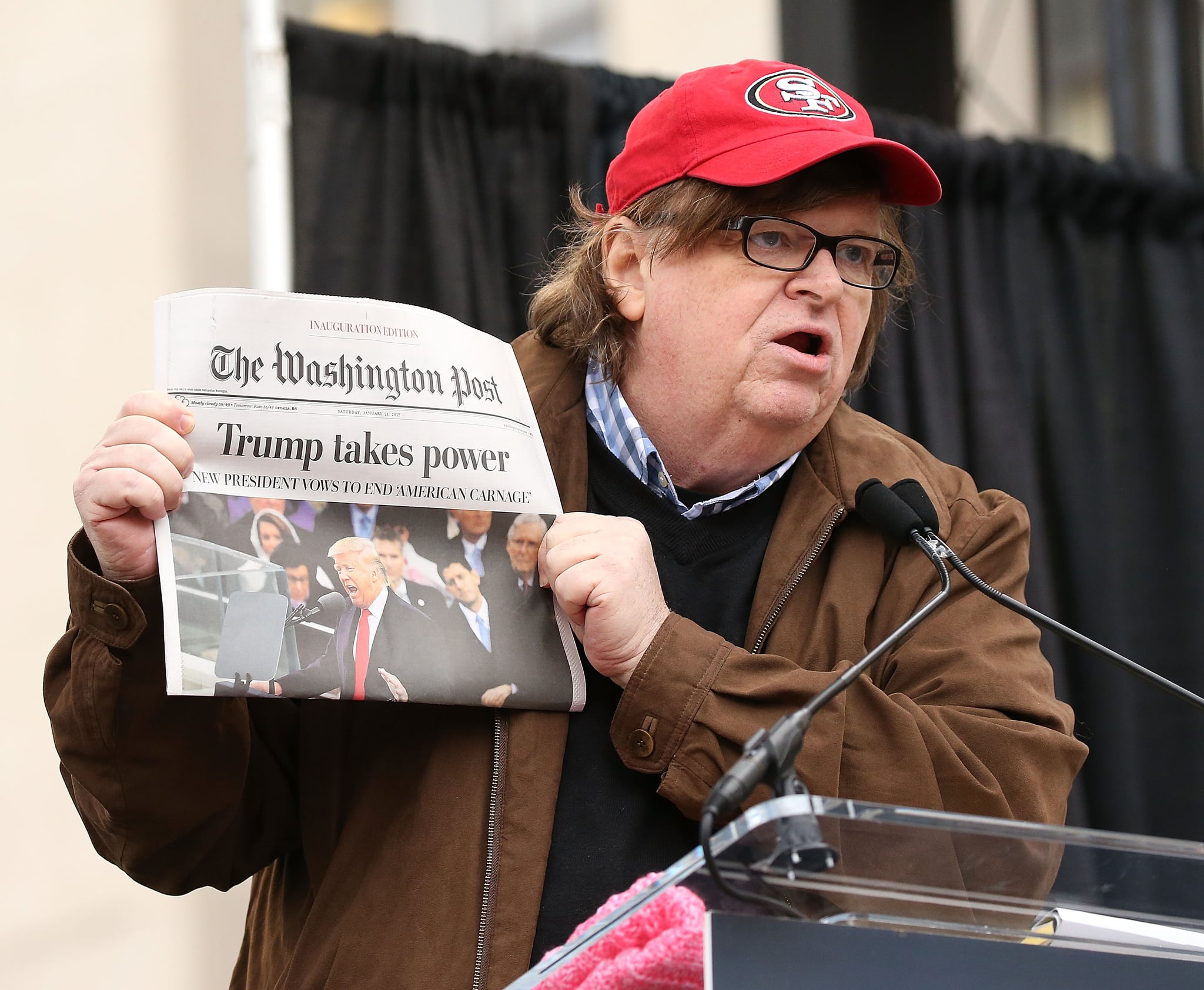 The Weinstein Company just acquired the worldwide rights to Michael Moore's upcoming documentary about Donald Trump and the 2016 election. The filmmaker and political fortune teller has apparently been working on the project for some time now. Titled Fahrenheit 11/9, the documentary will presumably follow in the steps of its predecessor Fahrenheit 9/11, which was about former President George W. Bush and the aftermath of the 9/11 attacks.
Moore famously predicted that Trump would defeat Hillary Clinton in the presidential election. Since that estimation came true, Moore has said that Trump will likely resign or be impeached during his second term. Now, Moore is hoping that his documentary will expedite that timeline.
In a statement released on May 17, Moore said:
"No matter what you throw at [Trump], it hasn't worked. No matter what is revealed, he remains standing. Facts, reality, brains cannot defeat him. Even when he commits a self-inflicted wound, he gets up the next morning and keeps going and tweeting. That all ends with this movie."
There is currently no information available about the documentary's release date. Fahrenheit 11/9 will actually be Moore's second film about Trump. He previously released Michael Moore in TrumpLand about a month before the election; however, that documentary was more of a one-man performance piece. In it, Moore shared his thoughts about the election with an audience in Wilmington, OH, over the course of two nights. Thus, Fahrenheit 11/9 will be decidedly different. Also — in case you hadn't already noticed — the title references the date on which Trump was elected.