What Can I Do to Help After a Natural Disaster?
What's the Best Way to Help After a Disaster Like Hurricane Harvey? An Expert Weighs In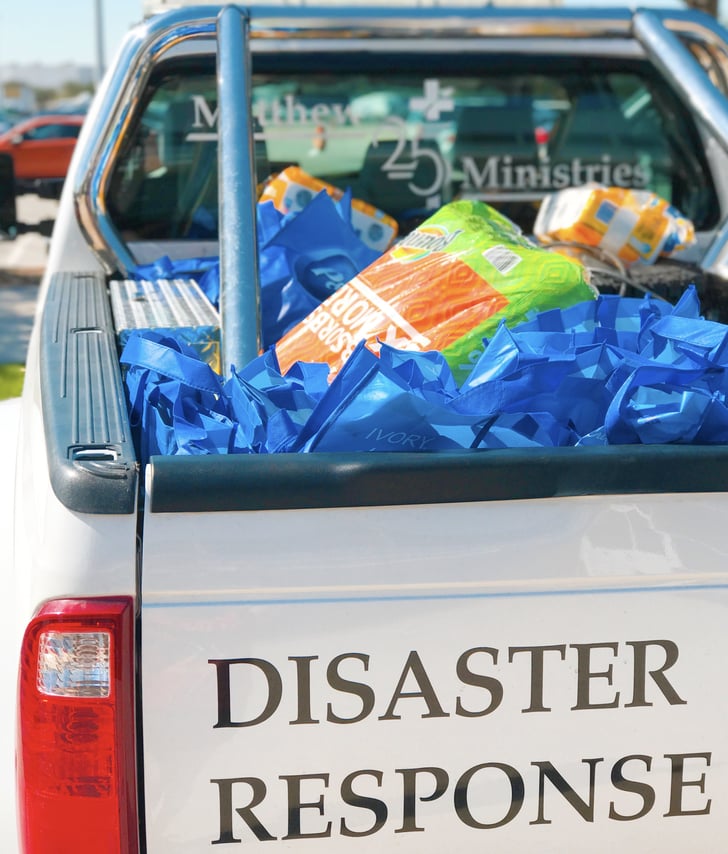 As the Texan victims of Hurricane Harvey slowly begin returning to their ravaged homes — if there's even a home to return to — and residents of Florida evacuate and prep ahead of Hurricane Irma, many Americans who haven't been directly affected are wondering the same thing: what can we do to help?
Tide's disaster relief program, Loads of Hope, invited me to help volunteer in Houston the week following Hurricane Harvey. While there, I sought to find an answer to that exact question and spoke with Claude Zukowski, Procter & Gamble's lead global disaster relief coordinator and head of the company's Children's Safe Drinking Water Program, about the best ways for people to help in times of crisis. Zukowski, a former microbiologist who has also served as a paramedic and firefighter, travels the world assisting with natural disaster relief efforts in her current role.
As far as volunteering goes, she explained that having an organized group — especially one that's willing to invest in training its volunteers — can make your efforts more beneficial than going it alone. "There are organizations that look for and oversee projects for volunteers like All Hands and the American Red Cross," she told me. "I think it's important to work through a group because it's good to have a group that is also working with local government organizations and can really direct people to the right places and the right areas and doing the things that are most needed."
If you're looking to help in the immediate aftermath, being available in person can be huge for the basic cleanup. "There's a lot of physical, manual labor, so I think people that are physically fit and have the ability to do that to come and help those who are older or not able to do as much for themselves could be a huge help in communities," she said. "With flooding, houses have to be gutted, you have to get anything out that has come in contact with the floodwaters so it doesn't grow mold. I can't imagine having to gut my whole house by myself. It takes a village."
But the real struggle comes once the media coverage ends and the story is no longer leading the news every day. Recovery is a long-term process, especially for big natural disasters like Harvey. "People who can continue to volunteer beyond just the first week or two, that would be fantastic," Zukowski said.
Choosing the Right Organizations to Support
For many of us who aren't able to be on the ground after a disaster and are looking for ways to assist from afar, it can come down to throwing your support behind the organizations involved with aiding those in need. Zukowski stresses the importance of doing your research and encourages individuals to look for the organizations you know for certain are directing their services and funding directly toward helping get people back on their feet. After that? It's a personal preference.
"Do the research first, then find one that really speaks to you," she added. "If you're a pet-lover, there's a huge need for SPCA and really taking care of the pets that get left behind or need to be rescued. You tailor it towards what you want to do, whether it be pets or just basic human needs like organizations like the American Red Cross. They are the ones on the front lines, helping people with food, shelter, water. When that time has passed and people are getting back on their feet, there are other groups that are in it for the long haul. The local food banks do a lot for the communities. They're not just looking for donations. It can be monetary, it can be products, and it can also be just help stocking and distributing."
"The one thing I've noticed from working on this program that I think is absolutely amazing is how communities come together."
In the end, it's all about doing what you can and being available to support your neighbors and communities.
"The one thing I've noticed from working on this program that I think is absolutely amazing is how communities come together," she told me. "I think what happened with Harvey is a good example. People bringing their boats and doing rescues, and after that, neighbors helping neighbors, groups that want to volunteer."
Check out more ways to help Hurricane Harvey victims here.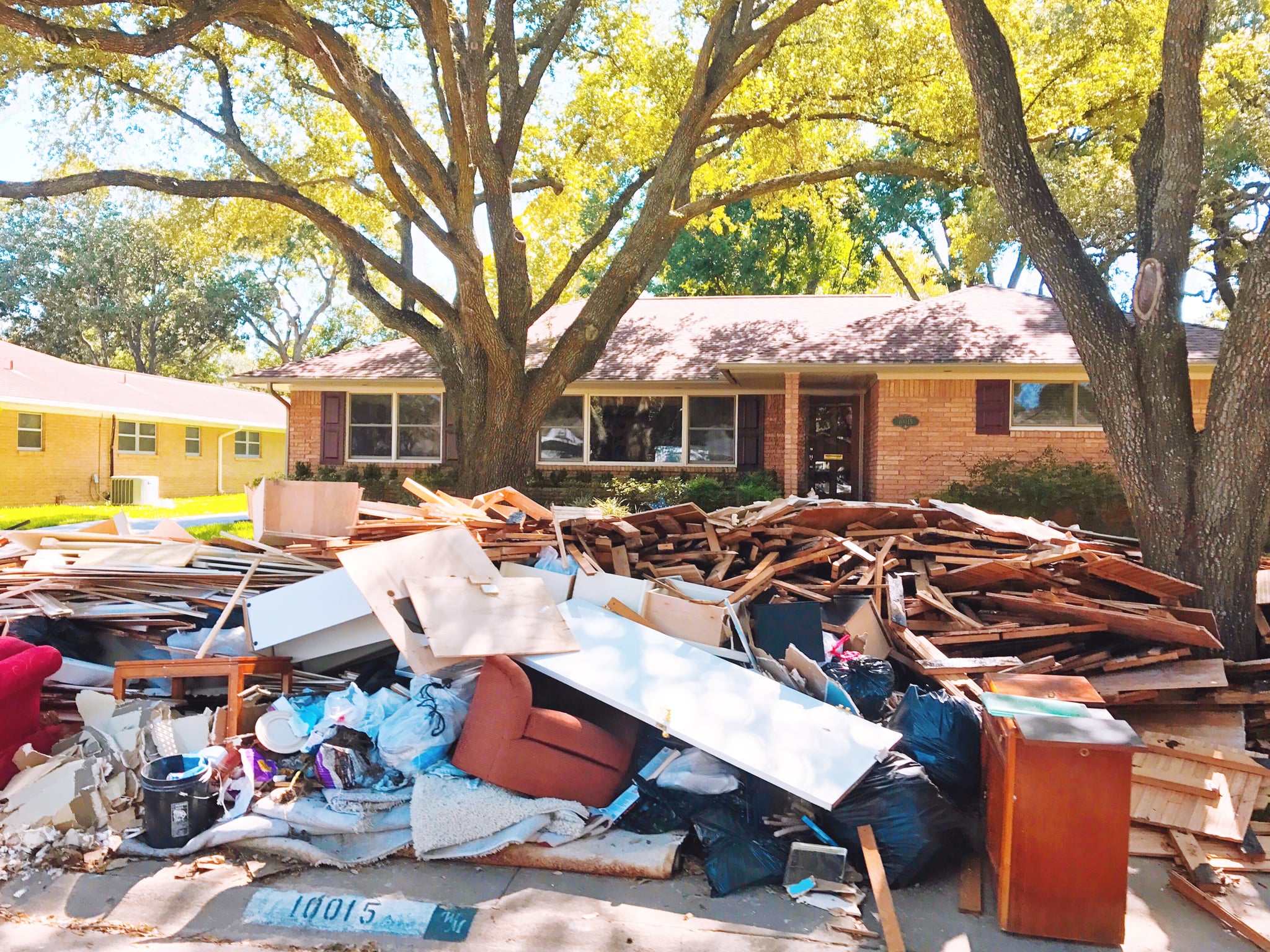 Image Source: POPSUGAR Photography / Tara Block