What Will Donald Trump Do If He Loses the Election?
What Will Trump Do If He Loses the Election? 1 Possible Answer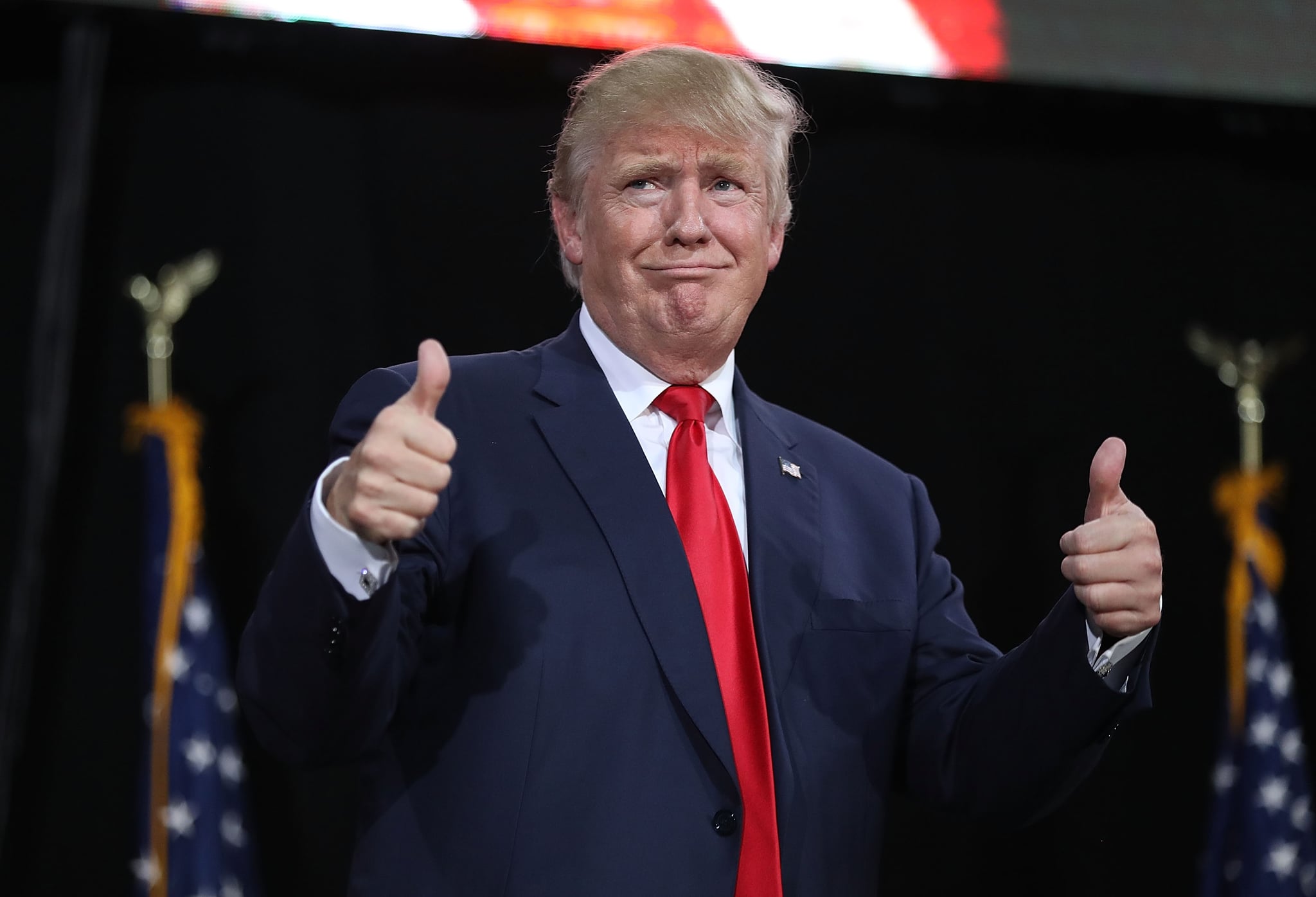 We already know that Donald Trump will be reluctant to accept the election's results if he loses, but his postcampaign plans are also becoming clear. What will the reality TV star do next? Trump's team is apparently in talks to launch his own cable news network, according to The New York Times.
Jared Kushner, who is married to Trump's daughter Ivanka, has reportedly been in talks with investment firms for capital to launch a cable television news network. A source with details of the talks told The Times that Kushner has met with LionTree, a firm that specializes in media funding, but that the proposal was more "fantasy" than probable. One of the main setbacks for Trump TV, suggests the source, is the lack of funding — and the absence of investors willing to associate with Trump.
While Trump and LionTree both declined to comment on Kushner's alleged meeting, the campaign has given its own clues as to what's in store after the election. This week, Trump's team launched a Facebook Live show titled Trump Tower Live, which will run until Election Day. The show is ostensibly low-budget with a makeshift set and serves as a "channel for messaging to voters that haven't been reached yet," according to Trump's lawyer Boris Epshteyn.
Another hurdle Trump will have to jump if he wants to have his own channel will be convincing the cable providers to even broadcast it. That might be an uncrossable obstacle considering Trump's penchant for insulting entire races and admitting to sexually assaulting women. If his cable network fails, Trump will likely try to salvage his existing businesses, as he's already started to do by promoting his brand between campaign stops.