What Is Google Lens?
Google Lens Will Change How You Take Photos Forever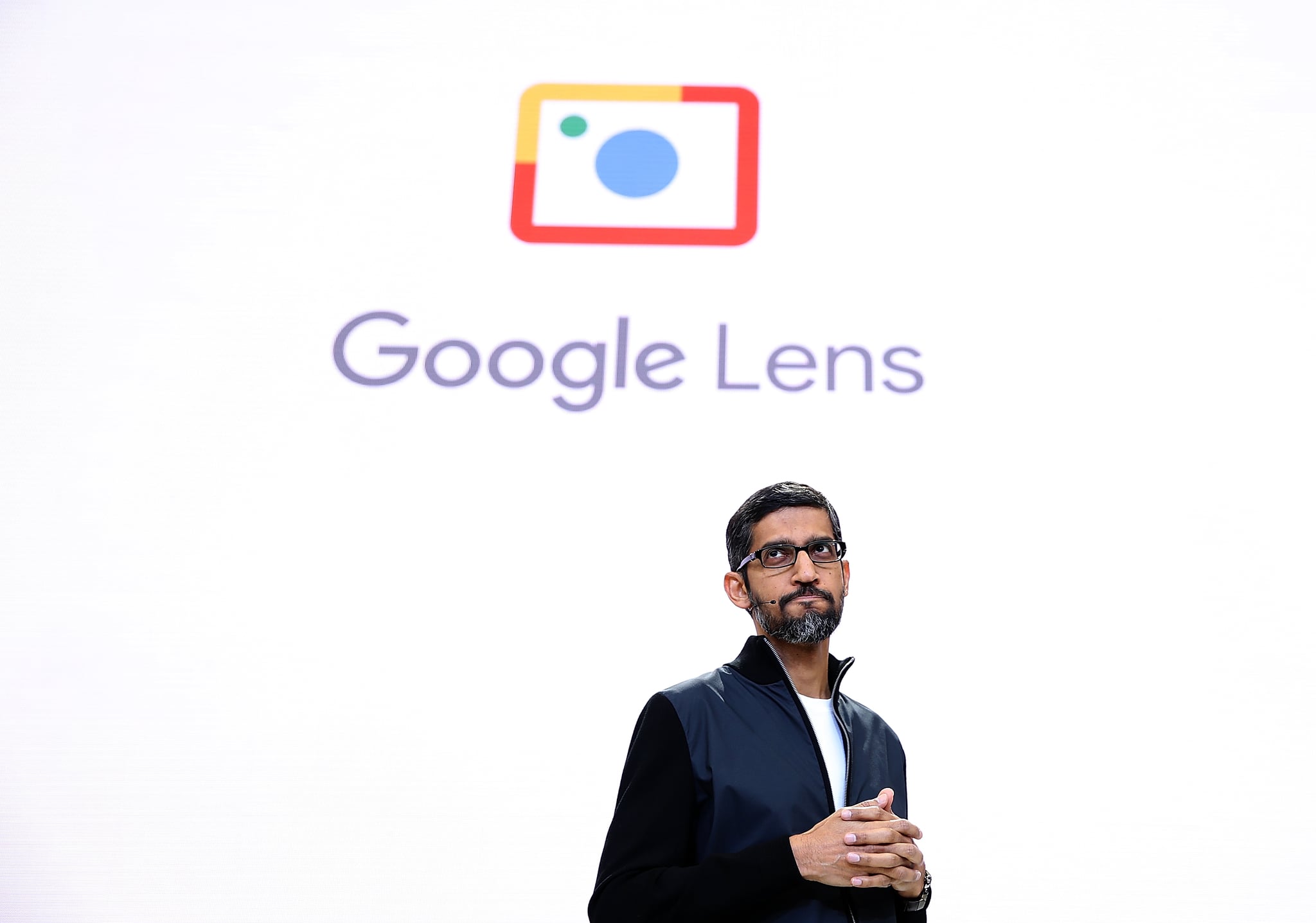 The camera on your smartphone is about to become a lot more useful, thanks to Google. At the Google I/O annual developer conference, the company announced a new product called Google Lens that will make you think of your camera differently.
With Google Lens, your smartphone camera won't just see what you see, but will also understand what you see to help you take action. #io17 pic.twitter.com/viOmWFjqk1

— Google (@Google) May 17, 2017
At its core, Google Lens is relatively simple to understand and use. Take a photo and let Google figure out more details based on the photo. For example, if you take a photo of a restaurant, Google Lens will recognize what restaurant it is, tell you what the hours it has, or what's on the menu. Or take a photo of a WiFi router and its password, and Google Lens will ask if you'd like to connect to the WiFi. It sounds like a dream, and we'll have to wait and see what it's like actually using it, but for now, it looks like a game changer.
Google Lens BLEW ME AWAY. Such a simple concept I never knew I needed. No more reading my wifi password to friends #GoogleIO pic.twitter.com/NZ1fYfZvqm

— Kyle Melnick (@KlyeOnFire) May 17, 2017
Google Lens will come in two Google products: Google Assistant and Google Photos. Google Assistant is the company's answer to Siri on the iPhone. The product is coming to the iPhone around May 17 and it's pretty useful; it works like Siri in that it can answer your questions, scan your email, tell you what's upcoming on your calendar, and several other features. With Google Lens on Google Assistant, you can try a number of the features I mentioned above. Just hold up your smartphone camera to whatever object you want more info on, and ta-da! You should see more information.
On Google Photos, Google Lens will work a little differently. Say you took a photo of a sculpture on a trip to Italy. Google Lens can retroactively tell you what sculpture it is — preventing you from forgetting a possible precious memory. The company also understands that we take photos and screenshots of everything; receipts, books we want to read, and events we don't want to forget about. So, Google Lens will theoretically come up with other prompts for these types of photos, such as suggesting reviews on photos of books or asking if you'd like to buy a ticket to a photo of an upcoming concert. Google hasn't announced yet when Google Lens will officially come to these two products, but keep an eye out and be sure to try it.