What It Was Like Listening to Trump's Speech at the RNC
The Last Night of the RNC Was a True Nightmare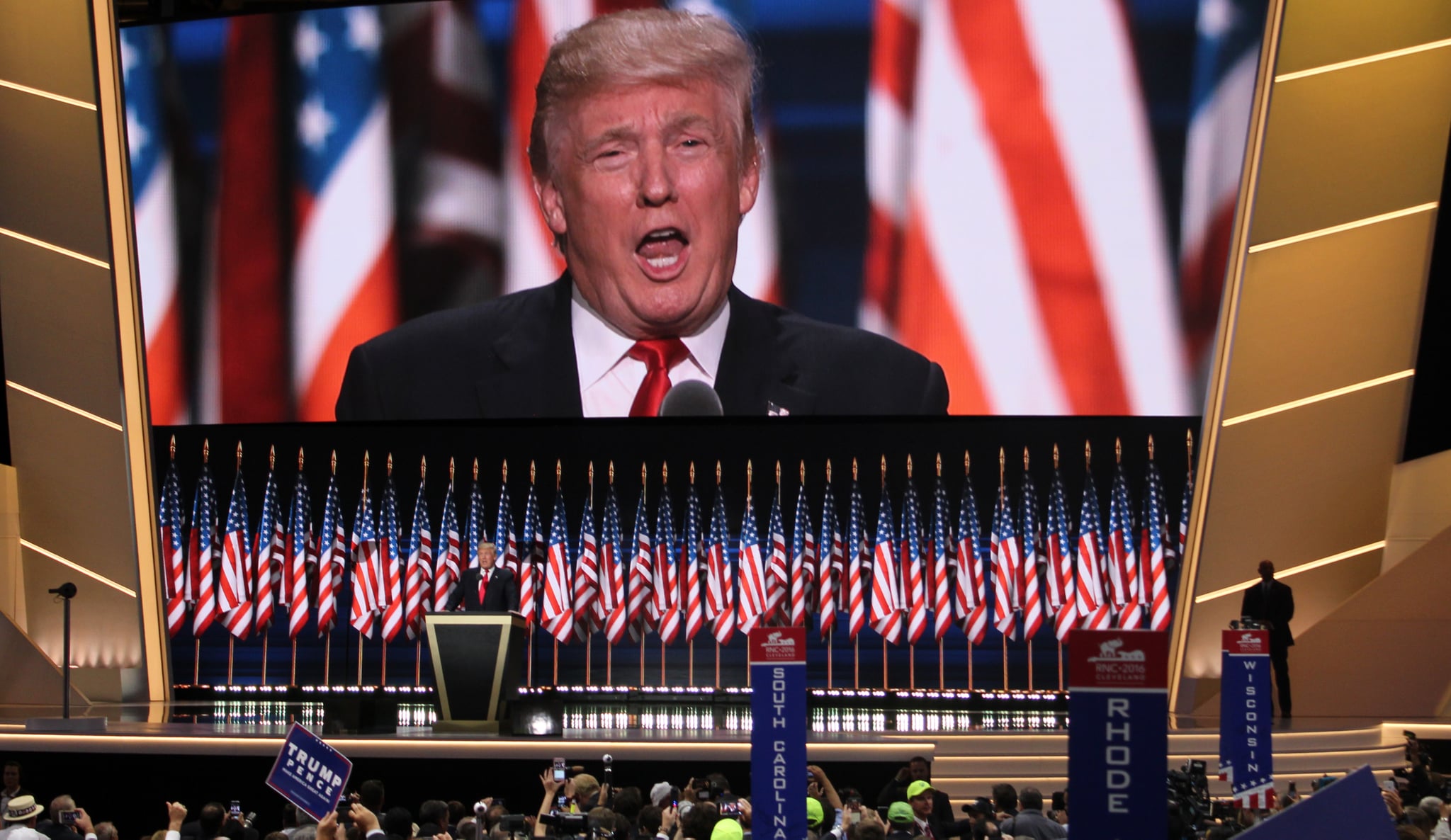 "Dude, I wanna puke." I got that text from a friend who was reporting on the final night of the Republican National Convention. She was feeling sick — from the fear-mongering rhetoric on full display at the RNC. I was there too, so I wrote her back: "I feel like I'm in a bizarre-o nightmare."
It truly felt like a nightmare.
A nightmare because when Arizona Sheriff Joe Arpaio — a man who was sued by the Justice Department for racism and abuse against Latinos — walked onto the stage, the woman next to me said, "Oh, I love him."
A nightmare because hundreds of people got on their feet to chant "All lives matter," an effort to undermine the necessary black lives matter movement.
Entire crowd stands up and starts chanting "all lives matter" while Pastor Mark Burns speaks pic.twitter.com/SmZNwpCjO7

— POPSUGAR News (@popsugarnews) July 22, 2016
A nightmare because speaker Tom Barrack came off as a total creep when talking about Ivanka Trump.
Gross: "I feel like the anchovy on Ivanka's caesar salad. I know you're salivating for that, and you're going to get it." #RNCinCLE

— Kia Makarechi (@Kia_Mak) July 22, 2016
A nightmare because this.
what is wrong with this man pic.twitter.com/svd4zLpunk

— Maryellen Stewart (@Maryellen) July 22, 2016
A nightmare because chants of "Lock her up!" broke out at just about every time a speaker uttered Hillary Clinton's name. Surely you can dislike her, but these cries were full of so much anger, you'd think she was Satan himself. Oh wait, Ben Carson actually made that connection.
Michigan delegate dressed as @HillaryClinton in handcuffs and prison garb. #RNCinCLE #RNC2016 pic.twitter.com/QAZRqjGgMI

— Dan Nowicki (@dannowicki) July 22, 2016
A nightmare because Trump's dark, apocalyptic speech that preyed on peoples' fears of crime immigration were met with "He's so right" comments from the family beside me.
A nightmare because the man in front of me was reading articles about how his party is falling apart.
Guy at #RNCinCLE getting caught up on all the gossip pic.twitter.com/VBCUpSA9Tv

— Lisette Mejia (@Lis_Mejia) July 22, 2016
A nightmare because the part in Ivanka Trump's speech calling for affordable quality child care and more support for women was met with far less enthusiasm than calls for a border wall.
A nightmare because this party and these ideals could win in November.
A nightmare because some people couldn't even stay and watch. Here's the last text I got from my friend: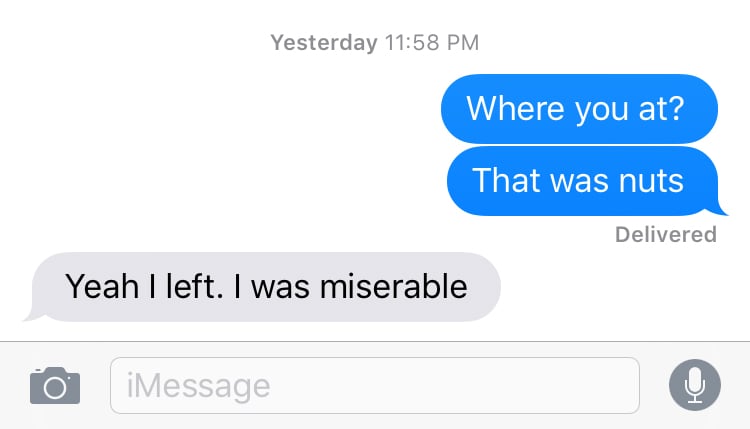 I don't blame her.
Image Source: POPSUGAR Photography / Lisette Mejia