What Is Uber Express Pool?
Say Hello to Uber Express Pool, the Quickest (and Cheapest) New Option For Your Commute
The last time Uber launched a new product was way back in 2014, when the ride-sharing giant launched UberPool, the digital alternative to carpooling. Since then, nearly one billion Pool rides have been taken, so it should come as no surprise that in the three-and-change years since then, the company's been hard at work crafting the updated product that was finally revealed to the world on Feb. 21: Uber Express Pool. And spoiler alert, this new alternative to Pool does all the things that we've ever wanted Pool to do, and so, so much more.
But let's start with the basics. At its core, Uber Express Pool is essentially a revamped, reworked version of Pool, one that lets you add in a little walking or waiting in order to get you the best possible match for your ride. And better matches mean you spend a whole lot less time in circuitous routes with bad matches or inconvenient drop-offs — and a whole lot more time saving loads of cash (as much as 75 percent off an UberX ride, or 50 percent off an UberPool ride), which is, of course, a win-win for everyone.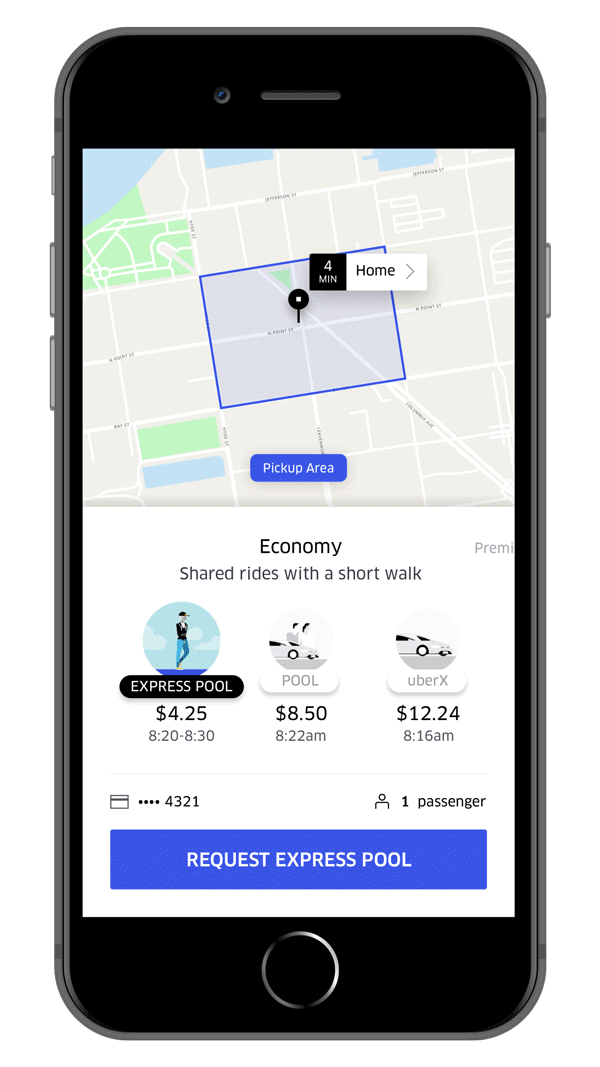 It's worth noting, though, that while many cities have been home to pilot programs testing out the new feature — namely San Francisco and Boston — Express Pool will officially roll out in Washington DC, Los Angeles, Miami, Philadelphia, San Diego, and Denver on Feb. 21 and 22. Uber plans to expand the feature to other major US cities over the coming months, though at time of publication, there is no set release timeline in place.
Ahead, check out exactly how to use Uber Express Pool on your own device — and you can bet that we'll be keeping you updated as this new, headache-free commuter program continues to expand across the country.