Who Is Donald Trump's Wife, Melania?
Everything You've Wanted to Know About Donald Trump's Wife, Melania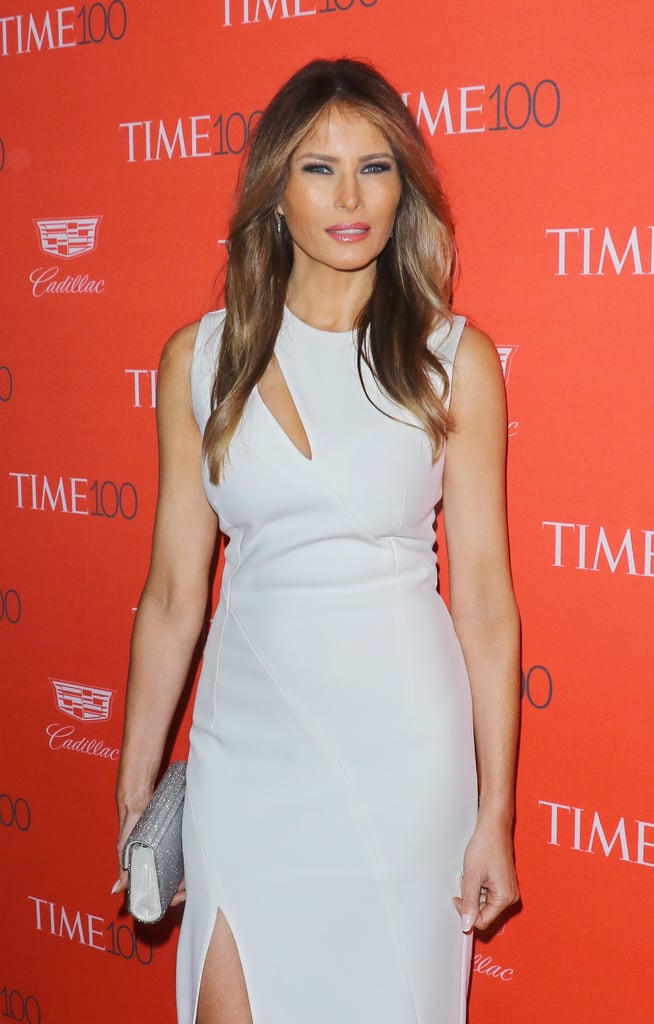 Image Source: Getty /Jim Spellman
We already have a good idea of Donald Trump's background, but who exactly is the presumptive Republican nominee's other half? Unlike her outspoken husband, Melania Trump prefers to keep things on the down-low. The former model has an intriguing background and could soon add First Lady of the United States to her profile. Read on to find out more about Mrs. Melania Trump.
Vital Stats
Birth name: Melanija Knavs (Germanized to Melania Knauss)
Age: 46
Birthplace: Novo Mesto, Yugoslavia (Now known as Slovenia)
Height: 5'11"
Occupation: Jewelry and watch designer
Languages: Fluent in Slovenian, English, French, Italian, Serbian, and German
Family
Melania's parents are Viktor Knavs and Amalija Ulcnik. Viktor was an auto and motorcycle dealership manager while Amalija was a pattern-maker at a children's clothing manufacturer, according to Melania's interview with GQ. Melania has an older sister named Ines and an older half-brother from her father's previous relationship named Denis Cigelnjak, who lives in rural Slovenia. Denis has never met Melania, Ines, or Viktor.
Melania first met her husband Donald Trump in 1998 at a Fashion Week party in New York, reports the New Yorker. They started a relationship soon afterwards and briefly broke up in 2000 before reconciling. They married in 2005 at Donald's Mar-a-Lago Estate in Palm Beach, FL. Trump's now-rival Hillary Clinton attended their wedding with former president Bill Clinton. Donald and Melania have a 10-year-old son named Barron William.
Education and Modeling Career
According to her personal website, Melania started modeling at the age of 16. After a photo shoot with renowned fashion photographer Stane Jerko, she signed with a modeling agency in Milan. Melania then went to the University of Ljubljana in Slovenia to work on a degree in architecture and design, but dropped out after her first year to focus on her modeling career. She worked in Milan and Paris before settling in New York City in 1996.
Melania has worked with top photographers like Patrick Demarchelier, Helmut Newton, and Mario Testino and has appeared internationally on magazine covers and spreads including Vogue, Harper's Bazaar, New York Magazine, Allure, Vanity Fair, and the Sports Illustrated Swimsuit Issue. She has also appeared in multiple television commercials, including one for Aflac, and has guest-hosted on The View.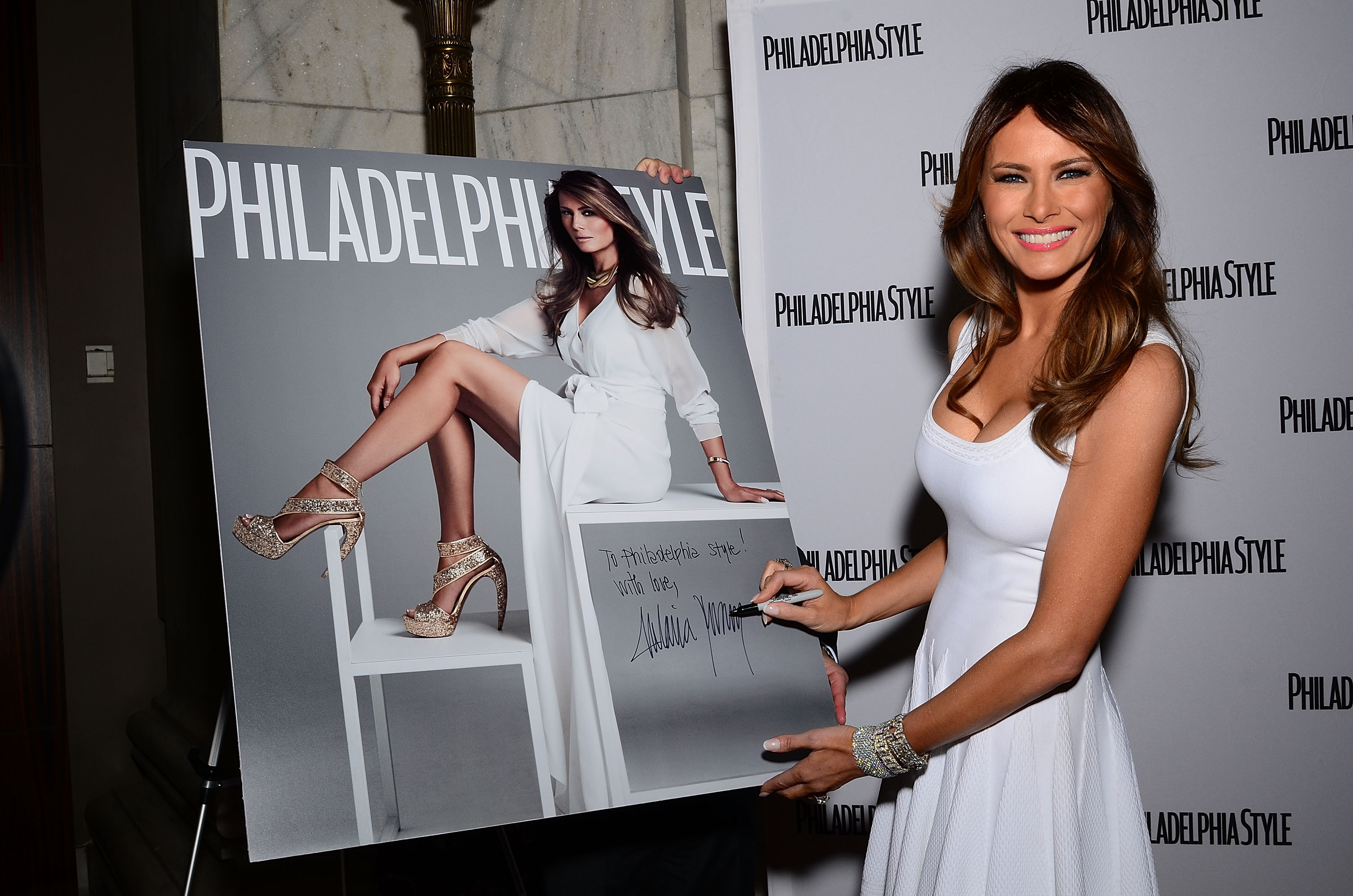 Image Source: Getty / Lisa Lake
Charity Work
Melania has been involved with various organizations over the span of her career, including The Breast Cancer Foundation, Martha Graham Dance Company, the Police Athletic League, and The Boy's Club of New York. In 2005, she was awarded the title of Goodwill Ambassador by the American Red Cross, which she held for four years.
Recent Endeavors
With her modeling days behind her, Melania has made a living designing watches, jewelry, and skin care products. Melania Timepieces and Fashion Jewelry is the line she developed with QVC and her Melania Beauty brand uses an exclusive caviar complex as an antiaging agent. However, with Donald on the campaign trail, Melania's biggest role right now is being mom to Barron. "I don't have a nanny. I have a chef, and I have my assistant, and that's it," she told Harper's Bazaar in January. "I do it myself. You know, those hours with your child are really important ones, even if it's just the two of you, being quiet in the car together."