Who Is the Easter Bunny at White House Easter Egg Roll 2018
And Now, a Hilarious Theory About This Year's White House Easter Bunny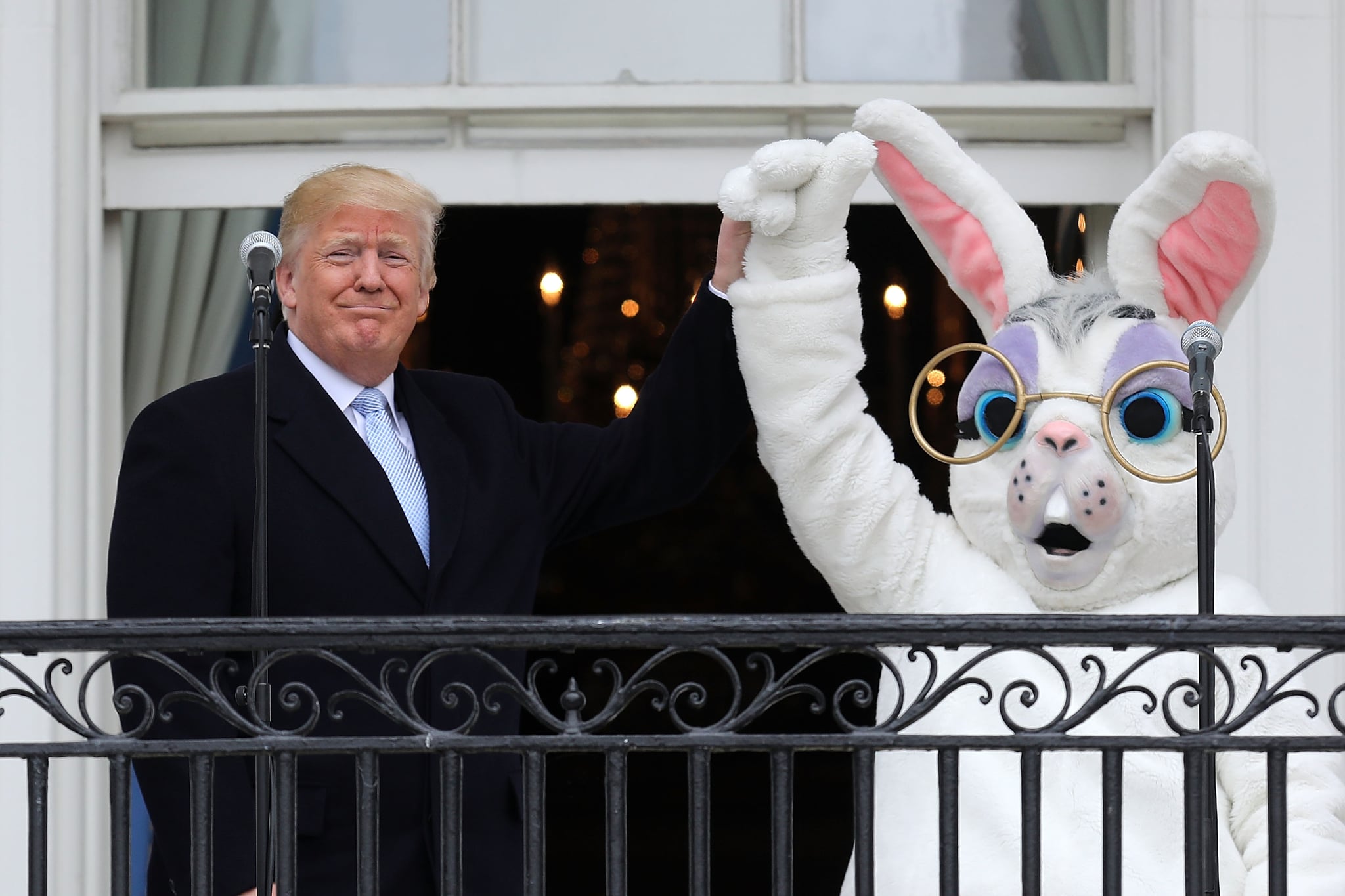 On April 2, Donald Trump hosted the White House's annual Easter Egg Roll, a tradition that stretches back 140 years. While it's fun to take a look at all the action, ranging from the egg rolling to the cookie decorating, one particular question seemed to linger over the event: who was wearing the bunny suit?
According to the Washington Post, the appearance of the Easter Bunny is a more recent tradition compared to the legacy of the event itself. The character has historically been played by a White House staffer, with John E. Nidecker, a former White House aide, being one of the first to don the costume during the Nixon administration. Since then, many a staffer has hopped into the suit to bring joy (and maybe some nightmares) to the children in attendance.
Here's where a fun new conspiracy theory comes in: former press secretary Sean Spicer has actually donned the suit before; he took on the job during the second Bush administration. Spicer even acknowledged that it gets pretty hot in the suit, and "early morning is key" when it comes to claiming your shift. Which begs the question: if Spicer has so much intel about the ins and outs of portraying the White House Easter Bunny, exactly how many times has he donned the suit?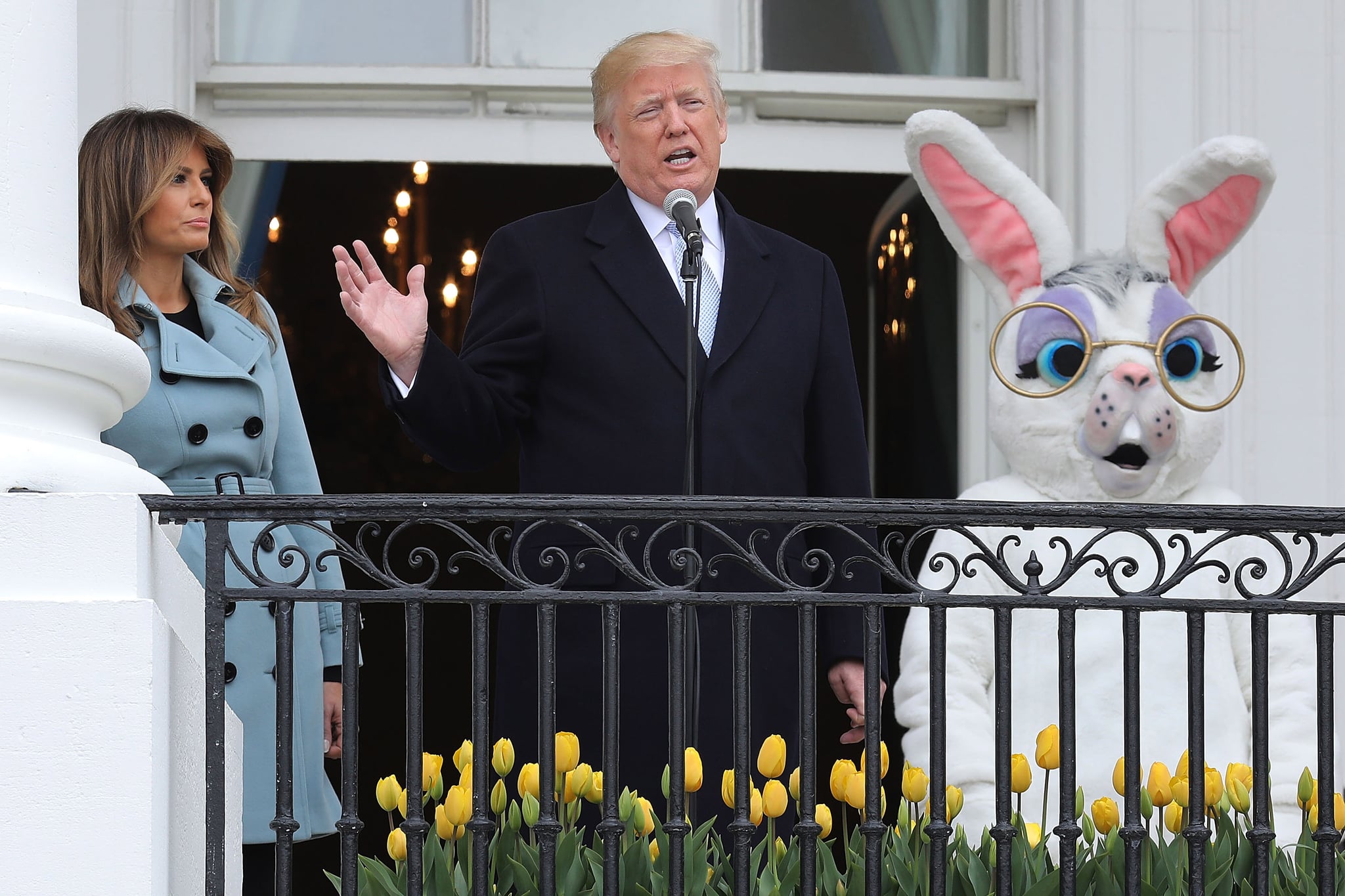 As pictures of this year's event began rolling in (pun intended), many couldn't help but wonder if Spicer was in the bunny suit, given his history with the character. Sure, he may not be working for the White House anymore, but we imagine he might hop at the opportunity to do his old coworkers a solid. Hey, stranger things have happened. While the identity of the 2018 Easter Bunny is still more or less a mystery, allow us to join the chorus of tweets that are pinning it on good ol' "Spicey."
who is in the bunny suit https://t.co/jdMpgScPXQ

— Katie Rogers (@katierogers) April 2, 2018
Question is, is it Sean Spicer? https://t.co/kFTGap6Nth

— Lisa Braun Dubbels (@lisadubbels) April 2, 2018
So great to see Sean Spicer back at the WH. https://t.co/MRhoPb6xJ9

— Timothy Perry (@timpperry91) April 2, 2018
Worth recalling that Sean Spicer once wore the bunny costume for this event during the Bush years. https://t.co/3bxnu7nw54

— David Martosko (@dmartosko) April 2, 2018