Who Is Folasade Adeoso?
Folasade Adeoso Is Uplifting Women Through Design and Tech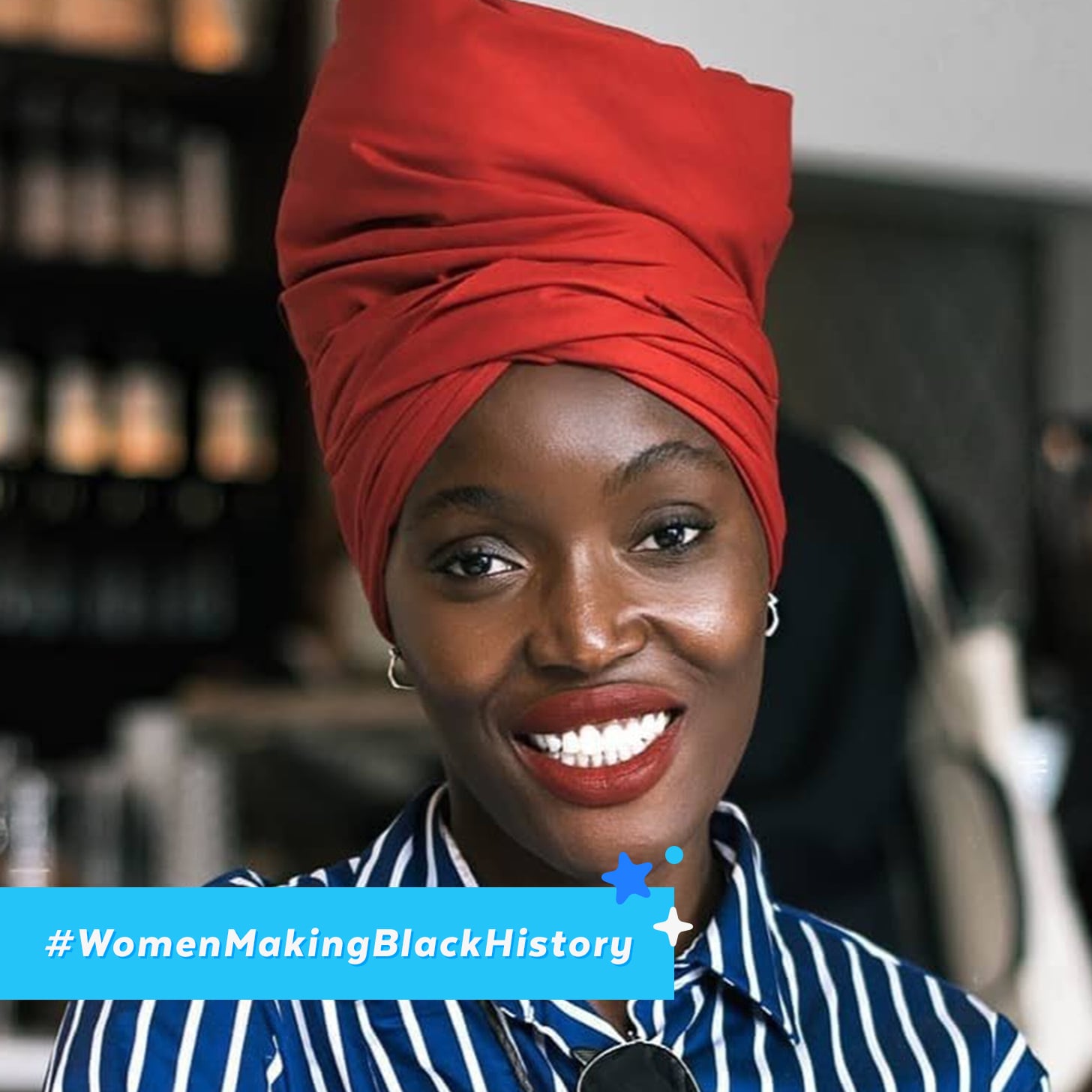 Folasade Adeoso amassed 85K devoted followers on Instagram over the past few years as a fashion and beauty influencer. But the digital designer (known as LoveFola on Instagram) always knew her end goal was launching a business. Earning money as an influencer was just a means to that end.
The Nigerian-born New Yorker made her dream a reality in December 2017 with the launch of F.A Design Studio, a web-design service with a bold mission to "empower female entrepreneurs with the confidence and killer website they need to launch whatever their passion may be." I asked Adeoso what led her to start a business that caters specifically to female business owners. "I grew up around a lot of women," she said. "[I'd] see these women do so many amazing things and think, 'This is an amazing business idea, but you know you're gonna need a website for that. Otherwise, how are you gonna reach the people you wanna reach?'"
With F.A Design Studio, Adeoso aims to help any and all women, whether it's someone who braids hair in her basement or a jewelry designer trying to expand her reach. As long as they fit into her aim to "collaborate with creative women entrepreneurs from all walks of life," Adeoso is happy. "To uplift other women through design and tech is truly what gets me excited," she says. Although the business is only a month old, she has already locked in her first client, and she's doing it all by herself.
"To have tech is to communicate. Within communication, you build your communities."
Adeoso made her first strides into coding through a high school program in Canada around a decade ago. However, her real education happened during her downtime, which she spent experimenting with and perfecting her skills on the popular social networking sites of the time. "It was when BlackPlanet and MySpace were a thing, so I used the skills I learned at school to add code to my MySpace pages. On the weekends, I'd just stay on the computer and think about different codes, [learning by] trial and error."
Adeoso's mother worked a lot, meaning the budding web developer and her sisters spent more time indoors together than outside playing. Even back then, Adeoso was using her tech know-how to establish connections with people around her. "It was really cool because I had a hard time growing up; I didn't have many friends," she says. "So the internet and this one skill that I had — and that not many people had — helped."
The idea that she could use technology to connect to people became the basis of F.A Design Studio. Except now it's not just about her own "popping" MySpace page; it's about helping other women grow beyond their immediate networks. "Women have braided my hair in their basements, and I'd think, 'If you really want to get out of the five people who do hair for, you need to expand your reach. You're gonna need a website.'"
Although her business is in its infancy, Adeoso is already thinking globally: she plans to teach a free coding course to young girls in her birth country of Nigeria. She jokingly mentioned that in Nigeria, "everybody has at least two phones, and one of those phones has internet." As a member of the diaspora, she wants to play a role in helping women not only in the States but also in Nigeria to capitalize on even the most basic business ideas through their access to tech. Says Adeoso, "Why does the young girl who's selling fruit not have a website for her business?"
Adeoso's plans may be global, but her rationale is simple: "To have tech is to communicate. Within communication, you build your communities."
Image Source: Courtesy of Folasade Adeoso