Woman Fired For Having Period at Work
This Woman Wasn't Only Shamed After Suffering a Period Stain at Work — She Was Fired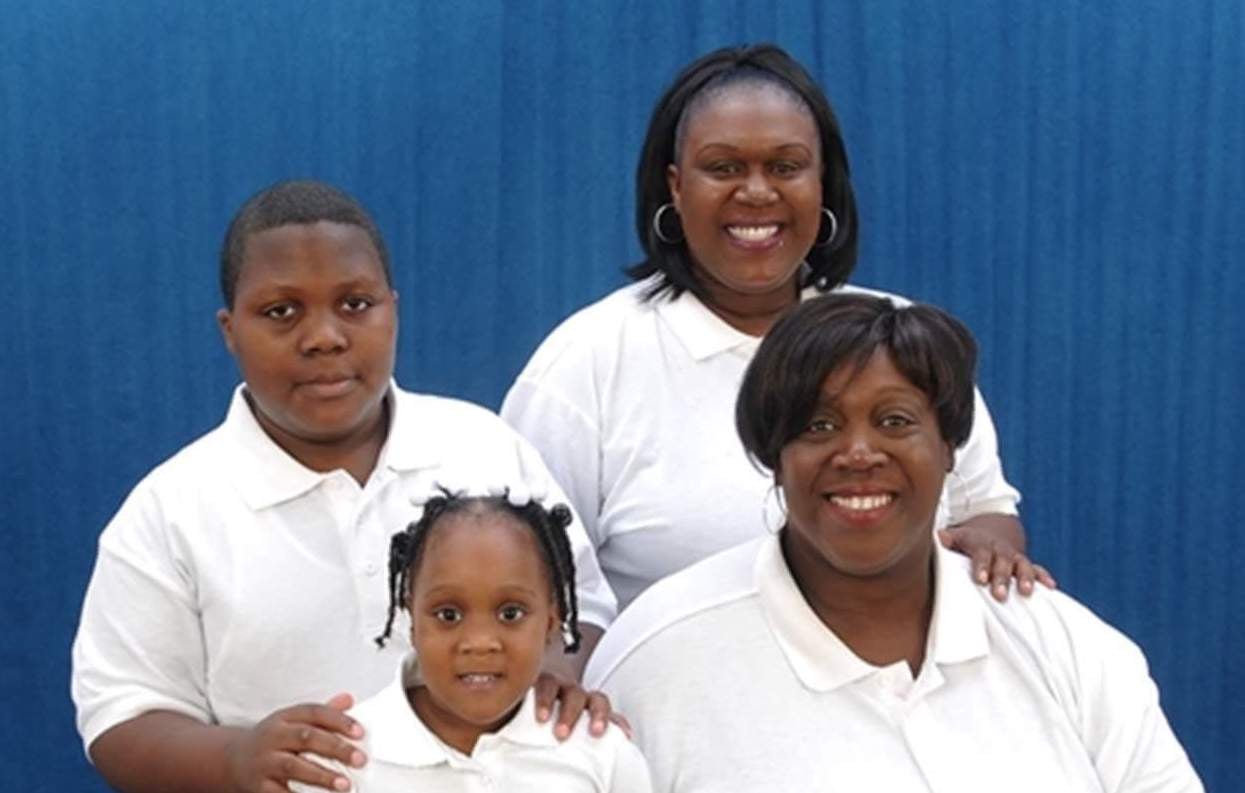 Alisha with her daughter Kristi Wilborn, her 12-year-old son Jerimiah, and her 5-year-old granddaughter, Iyuana
Every woman who gets a period has worried about having to deal with a dreaded leak at an inopportune time. But few of us have worried that we might lose our jobs over such an incident — and we shouldn't have to.
Former 911 call taker Alisha Coleman is suing her former employer for wrongful termination, claiming she was fired from her job shortly after suffering an embarrassing period leak in 2016. The ACLU of Georgia is representing Coleman, who worked the call center-job through the Bobby Dodd Institute, and appealing her unlawful discrimination case in the Eleventh Circuit Court of Appeals. (A lower court dismissed the case in February.) We have reached out to the Bobby Dodd Institute for comment and will update the story if we hear back.
"Every woman dreads getting period symptoms when they're not expecting them, but I never thought I could be fired for it," Coleman said in a statement shared with POPSUGAR. "Getting fired for an accidental period leak was humiliating. I don't want any woman to have to go through what I did, so I'm fighting back."
Coleman had worked for the company for nearly a decade when she suffered two incidents of a heavy, sudden period flow, which is a common symptom of premenopause. The ACLU is suing the company for violating Title VII of the Civil Rights Act, which specifically bars workplace discrimination on the basis of gender — which includes pregnancy, chilbirth, and other conditions related to gender.
In the statement, ACLU of Georgia executive director Andrea Young said her client was "shamed" and "demeaned" for a normal bodily function outside of her control. "Employers have no business policing women's bodies or their menstrual cycles. Firing a woman for getting her period at work is offensive and an insult to every woman in the workplace."
Hopefully, Coleman's refusal to be shamed into silence will prevent employers from thinking they can get away with misogynistic behavior and empower other working women to stand up to gender discrimination.
Image Source: Photo courtesy ACLU