Amanda Kloots Responds to Trump's Tweet About COVID-19
Amanda Kloots's Heartbreaking Response to Trump's Tweets About Coronavirus Is a Must-Read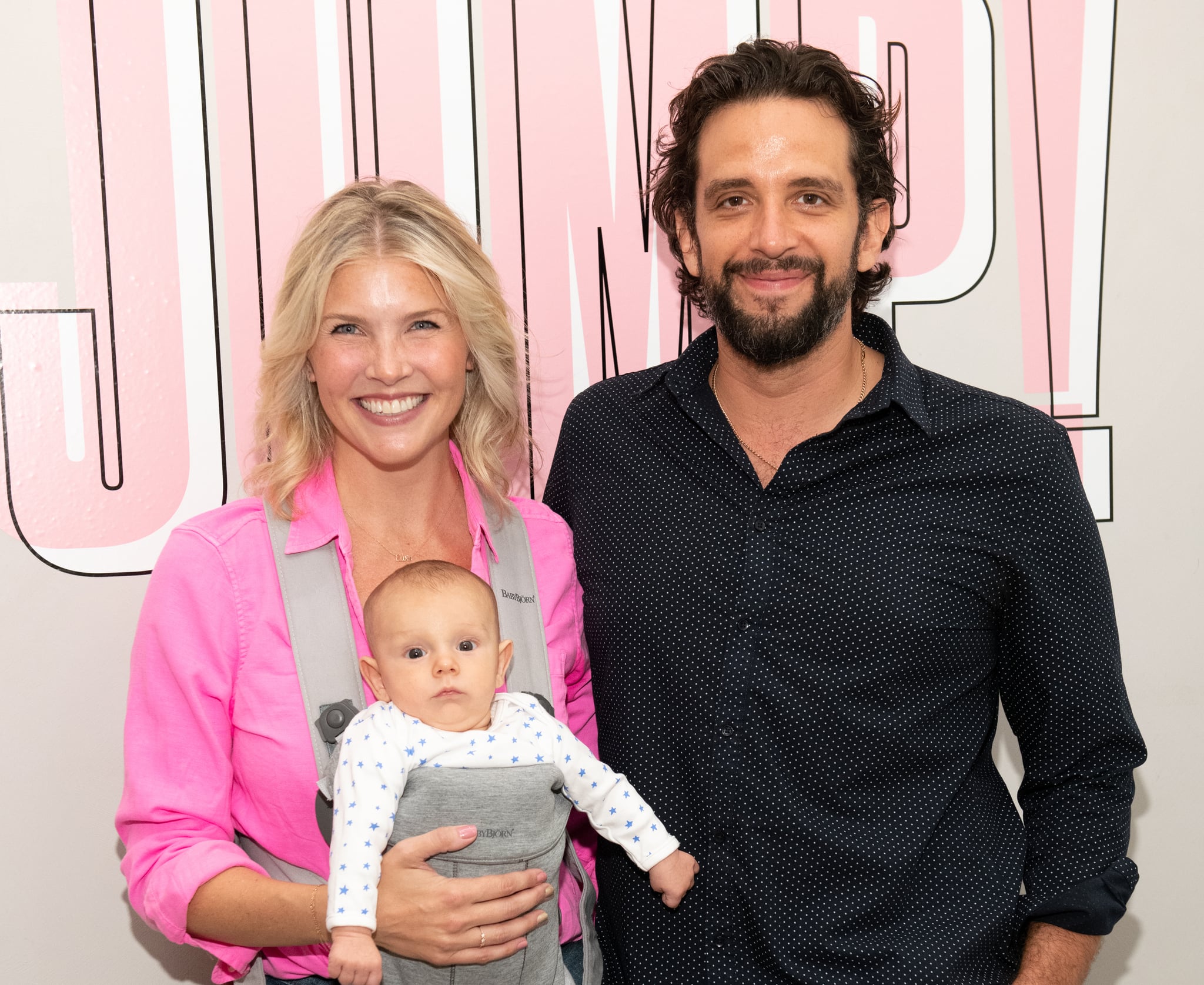 On Oct. 5, Donald Trump shared on Twitter that he would be leaving Walter Reed Medical Center after three days of being treated for COVID-19. "Feeling really good!" he wrote in a tweet. "Don't be afraid of Covid. Don't let it dominate your life." With over 200,000 coronavirus deaths in the US, many medical experts and impacted families alike took issue with Trump's both insensitive and harmful tweet. Amanda Kloots, who lost her husband, Nick Cordero, to COVID-19 complications in July, responded to Trump's tweet on her Instagram Tuesday, and she said it best.
"To all the over 208,000 Americans who lost loved ones to this virus — I stand by you, with you, holding your hand," she wrote alongside a screenshot of the tweet. "Unfortunately it did dominate our lives didn't it? It dominated Nick's family's lives and my family's lives. I guess we 'let it' — like it was our choice?? Unfortunately not everyone is lucky enough to spend two days in the hospital." After months of battling coronavirus, Cordero died at age 41 on July 5, and was survived by Kloots and their 1-year-old son, Elvis.
"I cried next to my husband for 95 days watching what COVID did to the person I love. It IS something to be afraid of."
"I cried next to my husband for 95 days watching what COVID did to the person I love," Kloots continued. "It IS something to be afraid of. After you see the person you love the most die from this disease you would never say what this tweet says. There is no empathy to all the lives lost. He is bragging instead. It is sad. It is hurtful. It is disgraceful." She expanded further in a tearful series of Instagram Stories, sharing she was and is still afraid of the virus. "I think about if I got it, if I got as sick as Nick, little Elvis, he doesn't have his mom anymore. So I'm afraid."
Kloots criticized Trump for lacking empathy for Americans who have suffered from the virus and are grieving the losses of those who have. "It's beyond hurtful," she said, explaining that his diagnosis and recovery could have been an opportunity for the president to be kind, and call for Americans to wear masks and social distance. "Say something that might make the people that you lead feel like you got us, that you're wrapping your arms around us, that you now understand, maybe a little bit, what we went through and what we're going through." Read Kloots's powerful response ahead.