Watch Amanda Kloots's Son's First Words Remembering His Dad
Amanda Kloots's Son, Elvis, Said His First Words: "He Still Knows Who His Dada Is"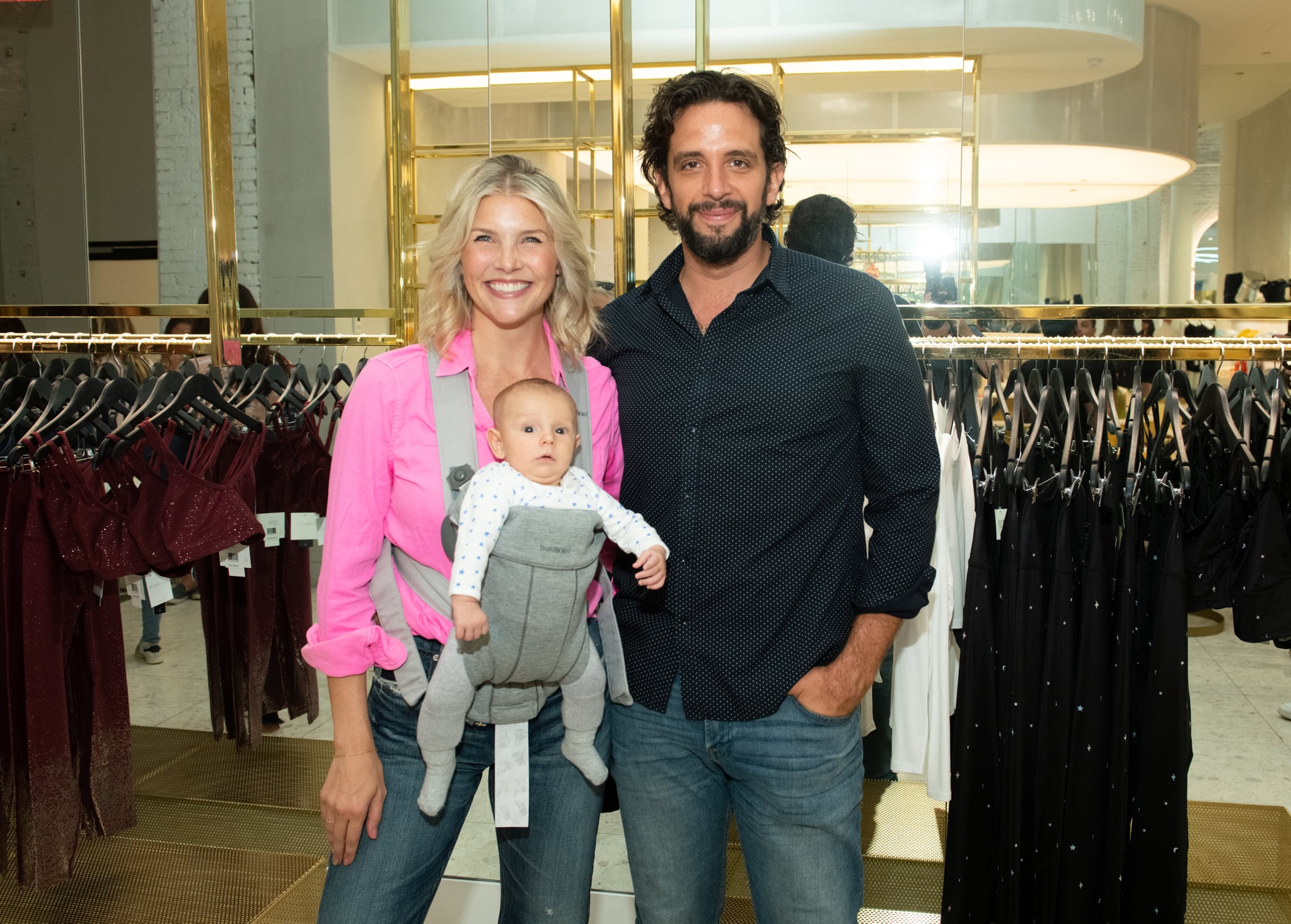 Image Source: Getty / Noam Galai
Amanda Kloots's son, Elvis, is remembering his father. On July 26, the fitness trainer shared a video of her 13-month-old son uttering his first words, which share a sweet connection to his dad, Nick Cordero, who passed away from coronavirus complications earlier this month. "Elvis said his first words today!! Listen closely!" she wrote on Instagram. "He pointed at Nick in our new picture light and said 'right there.' He hasn't seen Nick since March 30th. The fact that he still knows who his Dada is, point to him and give him a kiss to me is amazing." Elvis's face lights up as he points to his father in the touching video, seen below.
After 95 days of battling COVID-19 and the complications it caused, Nick died on July 5. Amanda had been capturing his time in the hospital, keeping fans and prayer-senders alike up to date on his status through candid Instagram posts. Now, as she and Elvis move into the house they bought together, Amanda is finding her "new normal" with her family by her side, as she noted on social media. "I know Nick will be with us. He wanted to live in this house more than anything so I'll put lots family photos up and make sure his presence is with us."