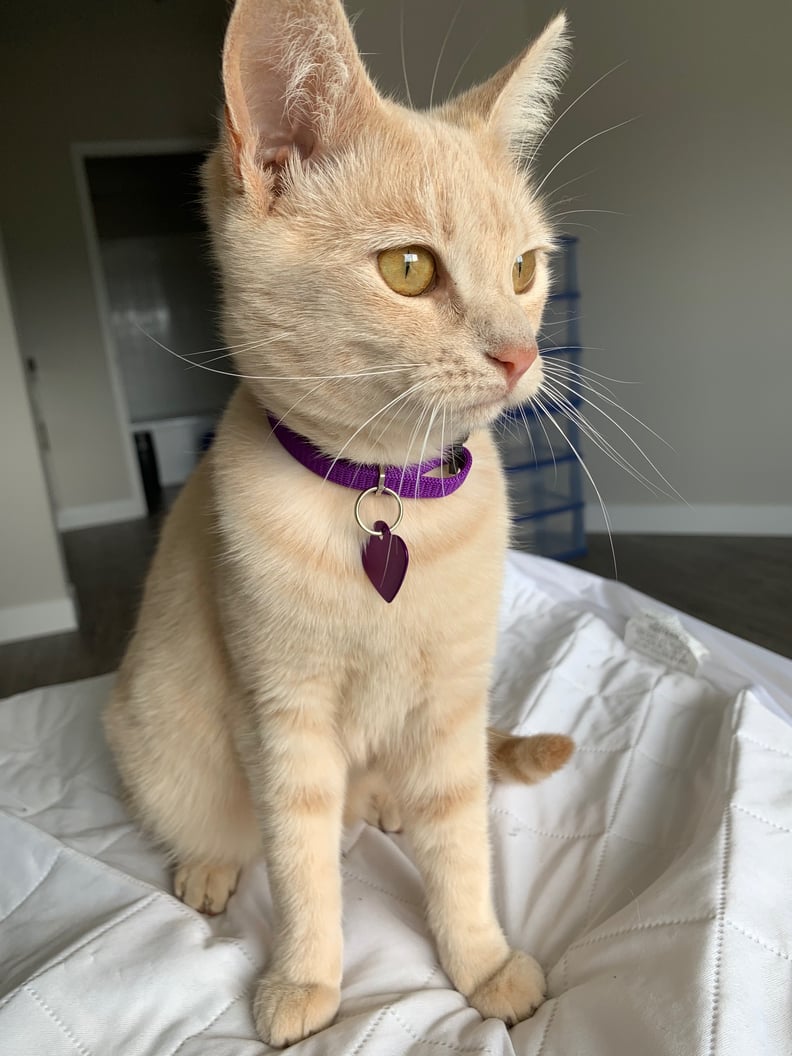 POPSUGAR Photography/ Chanel Vargas
POPSUGAR Photography/ Chanel Vargas
Cats are covered in fur. This might seem obvious to some, but some cats shed so much that you could practically create a second cat with the amount of fluff that's stuck to your carpets and pillows at the end of the day. This was the first lesson I learned when I started fostering cats. The second lesson? They can steal your heart with a single meow.
As someone who grew up with two or three dogs constantly milling around the house, I've always wondered what it's like to have a cat. Are they as goofy as all the memes make them out to be? Should I prepare myself to be rejected the second I try to pet this highly independent little creature? Are hairballs like . . . a real thing?
Two weeks later . . . we welcomed 8-month-old twin sisters Josie and Jolie into our apartment, and within minutes the camera app on my phone was transformed into an exhibit for kittens.
After the shelter-in-place order was issued in my city, I suddenly found myself with fewer people to spend time with in person, apart from my roommate and her dog. While I've never had a cat of my own, this soon led me to the conclusion that I needed to get more four-legged friends in my life ASAP. After a quick house meeting, my roommate and I decided it was time to make use of our time and welcome a few more fuzzy friends into our lives. And little did I know, I was in for some very important lessons.
Once the decision was made, we reached out to local shelters and came across a Maine Coon Adoption shelter in need of fosters. We filled out some paperwork in under 10 minutes and scheduled a few phone interviews so the shelter could make sure we were ready to take on the responsibility of another pet. Two weeks later, after an exchange à la Chrissy Teigen and John Legend, we welcomed 8-month-old twin sisters Josie and Jolie into our apartment, and within minutes the camera app on my phone was transformed into an exhibit for kittens.
Playful, rambunctious, and everything you might see in an episode of Too Cute, these kittens quickly taught me a few important lessons. They got me up and moving, kept me occupied when I wasn't working, and helped me to feel less alone even though I'd been in my apartment for weeks. After a day, I was already struggling to imagine a life without these furry friends. Here are five lessons they taught me.
01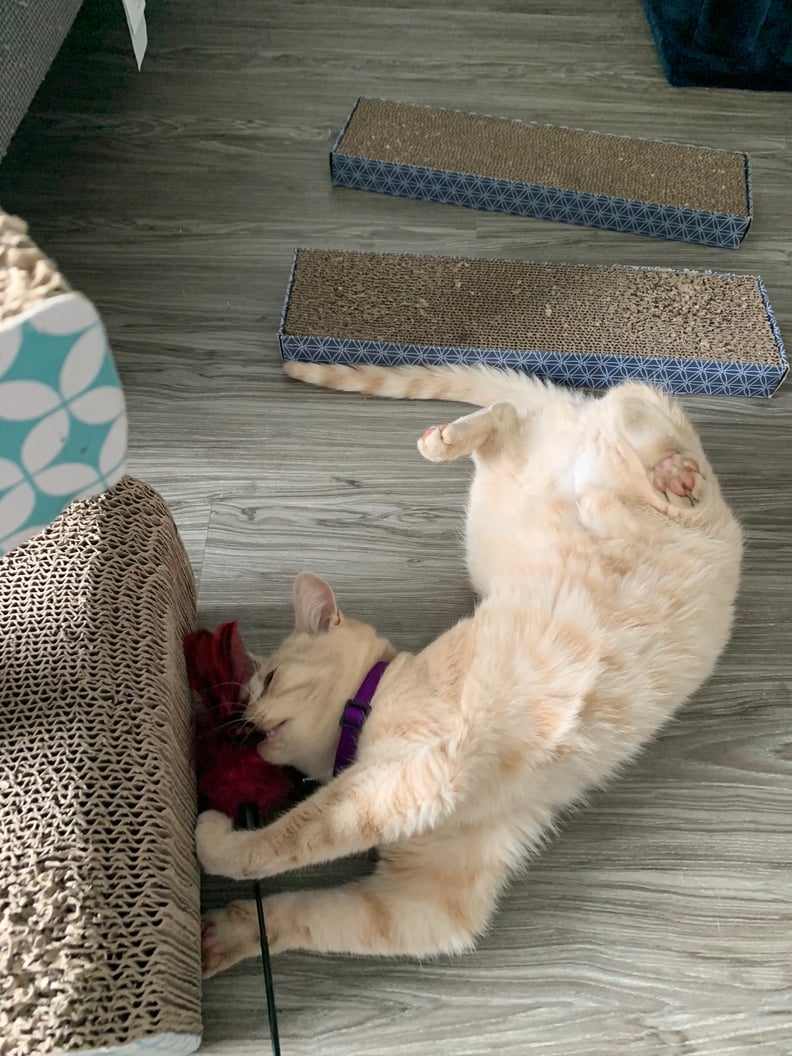 Cats Are Super Energetic and Love to Play
They don't just love to play in the afternoon after some lunch, but early in the morning and late at night right before bed. And just when you think they're done, they take a sip of water and they're refueled to go like a toddler with a sugar rush. Josie and Jolie kept me up and moving much more frequently than I would have been otherwise, and I soon started counting chasing kittens as my daily cardio workout.
02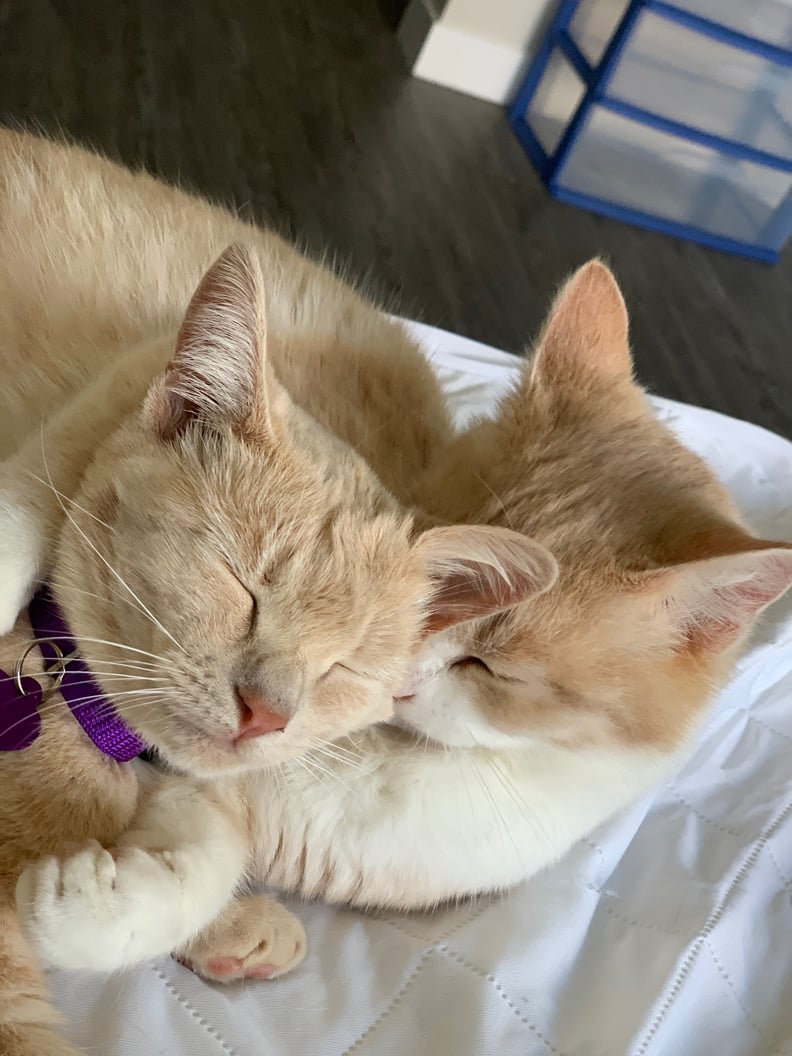 Kittens Are EXTRA Cuddly, and Yes, It Makes Them Even Cuter
I've often heard that, compared to dogs, who shower you with affection the second they meet you, cats are more cold and calculating and make you work for their affection. While I definitely had to do my best not to make any loud noises and give them time to adjust to their new surroundings, these kittens were anything but cold. After they checked me out with a few sniffs and officially deemed Cat Approved (TM), I was hard pressed to find a time where there weren't two blond kitties weaving around my feet and cuddling any part of me they could reach.
03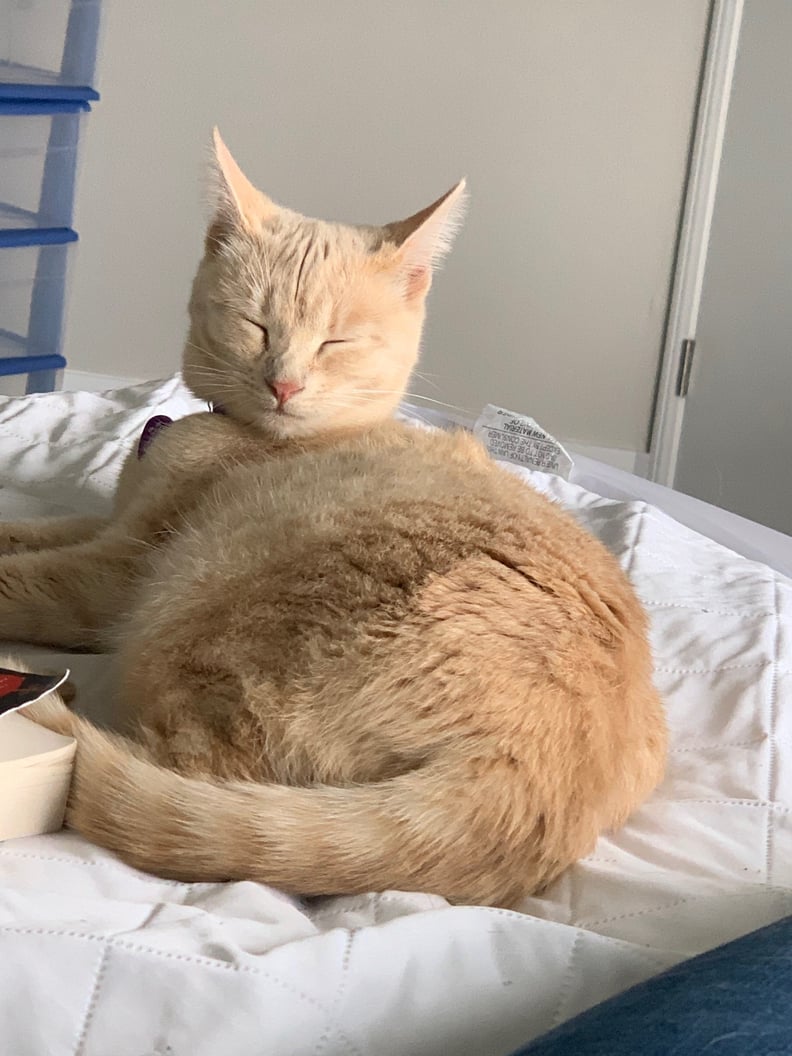 Cats Leave Hair Everywhere, but the Fur Cleanup Is Worth It
With so many cuddles came a lot of fur shed, and it wasn't long before I started to see little blond hairs popping up in the crevice of my phone case, stuck to the undersides of my socks, and even occasionally in rooms the kittens had never even been in. I did have to stock up on lint rollers and quickly adjust to the fact that every item of clothing and furniture I owned was going to be covered in cat hair, but the love and affection was so worth a few extra minutes vacuuming.
04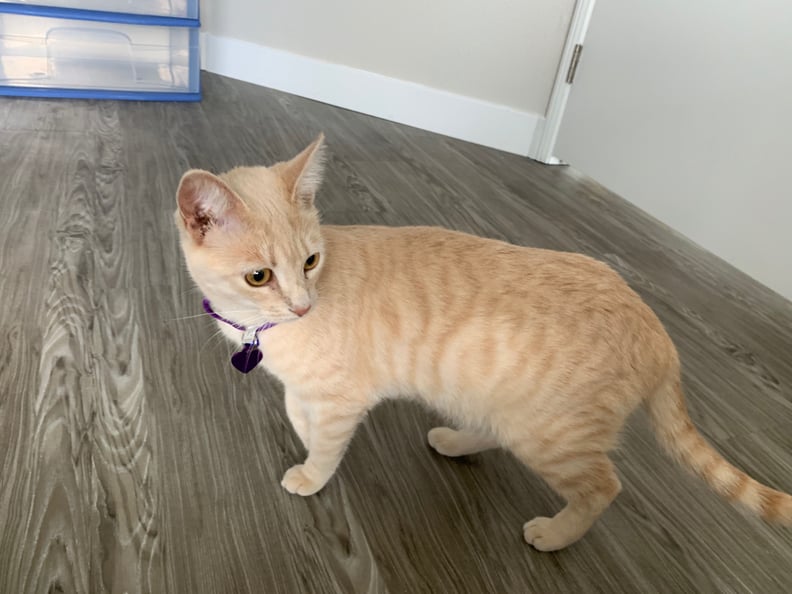 Cats Communicate With More Than Just Purring
Cats might be good at acting stealthy and sneaking up on you so frequently that you nearly trip over them 10 times a day, but they will also make themselves heard when they want something. While I wouldn't have expected cats to be supervocal creatures, Josie and Jolie taught me that they can do a lot more than meow.
They can chirp, squeak, mew, and even make noises that sound surprisingly human. Responding to their calls and giving them the attention they needed when they asked for it kept me busy and gave me someone to interact with. Even if they couldn't respond in a way I understood when I spoke to them, they were there to listen and their company made the days go by so much faster.
05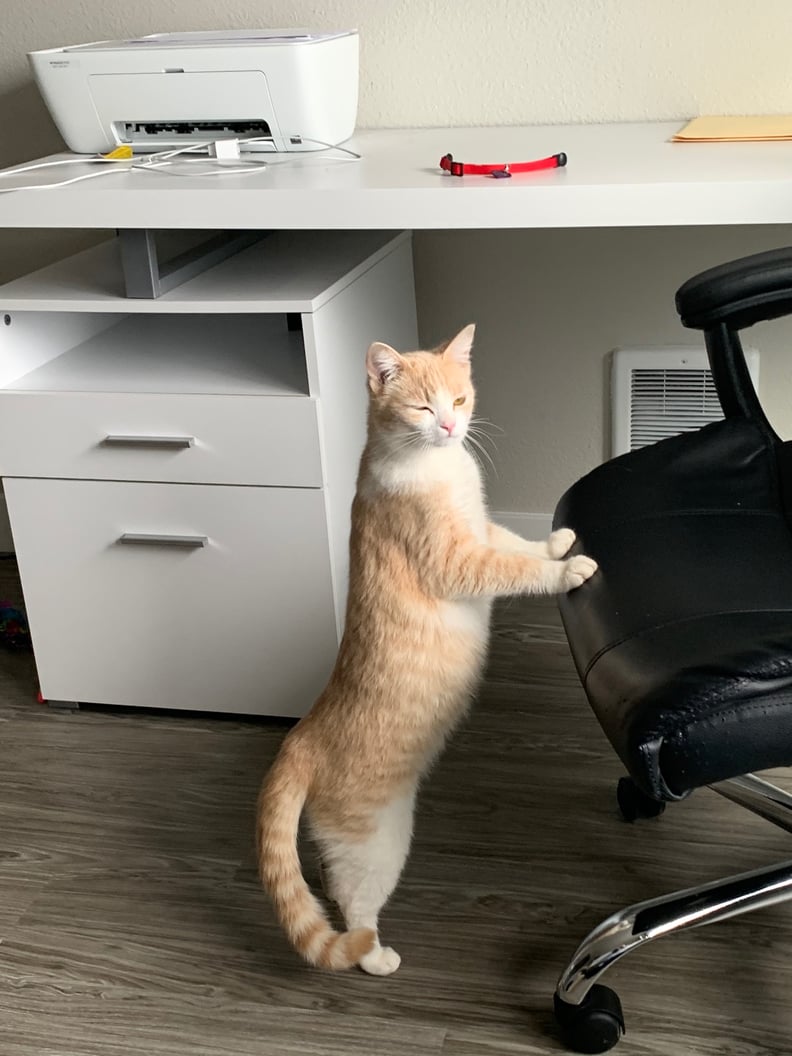 Just Like Humans, Cats Have Very Distinct Personalities
It took a few hours for the kittens to warm up to their new living arrangements, but once they did, I got a glimpse at their colorful, and distinct personalities. Josie was all about exploring, adventuring, and sticking to my side 24/7. Her sister Jolie (pictured above) was more timid and kept her distance at first. But she eventually became used to her temporary home enough to explore every available surface within jumping distance. These two had such great personalities, in fact, that they were adopted just a few days after we took them in. While it was sad to see them go, I knew they were going to a good home.
06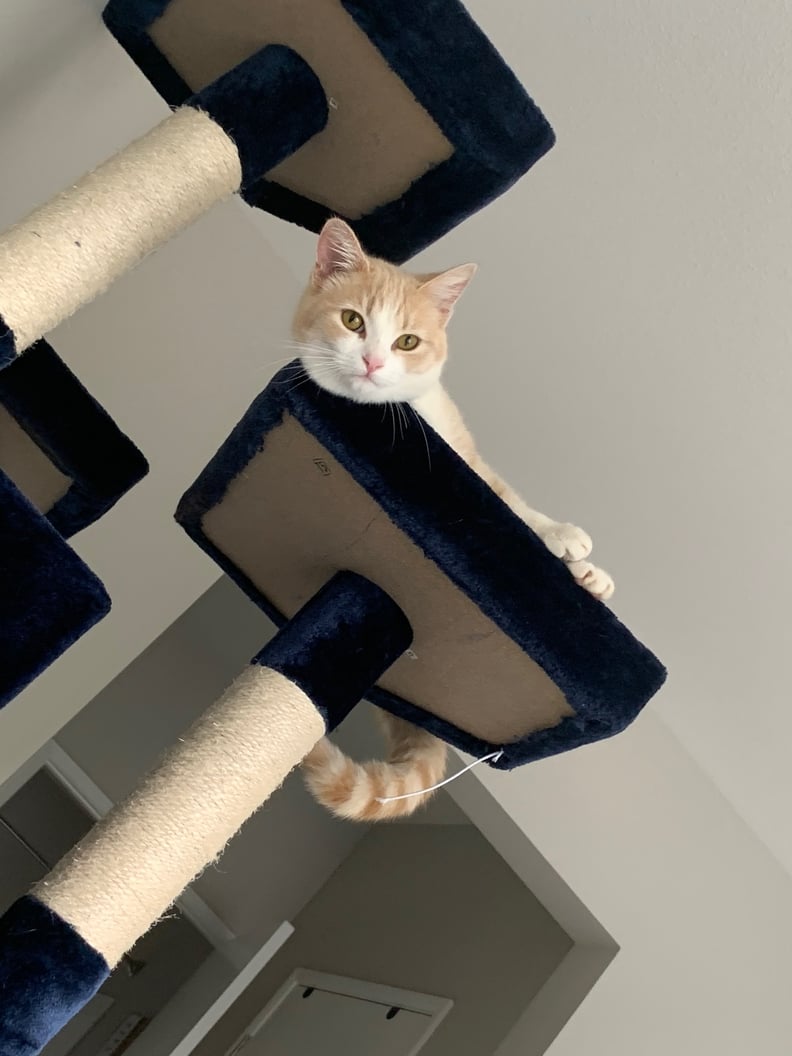 If You Can Take in a Foster Pet, Do It!
If your heart can handle saying goodbye once your foster pet is adopted, I would wholeheartedly recommend looking into animal shelters in your area to find cats, dogs, rabbits, and other pets that might be in need of a place to temporarily call home. It takes some work, but the cuddles and companionship are worth it every time.