Jesse Mermell Interview 2020
Why You (Yes, You) Should Run For Office, According to a Congressional Candidate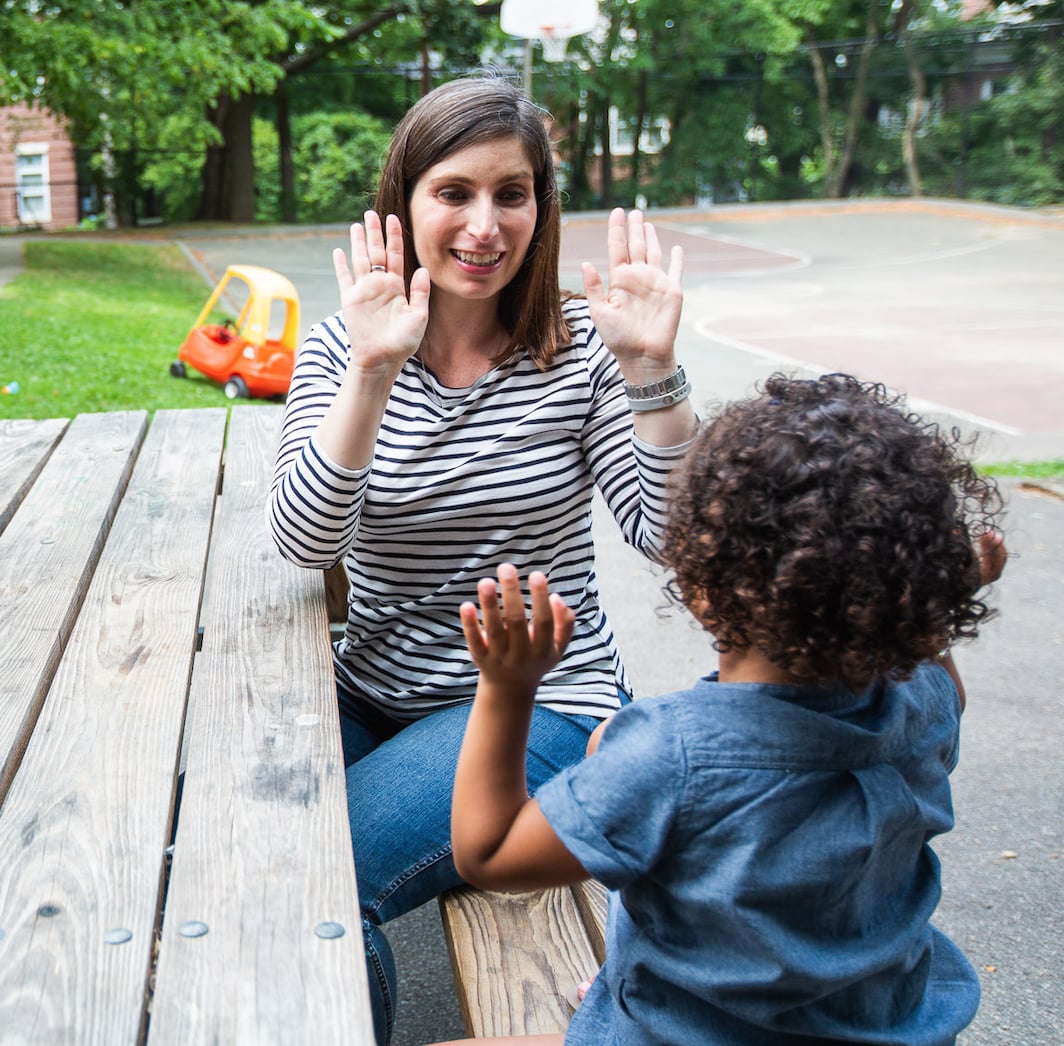 "If you are going to blow up your life" to run for office, Massachusetts Congressional candidate Jesse Mermell explained to POPSUGAR, you have to be motivated by a reason greater than your own ego. It has to be strong enough to propel you through months of physically exhausting hours and gut-wrenching criticism. Only weeks away from her own Democratic primary, Mermell knows that simply making it to the end of a race — win or lose — is no easy feat. "You can't do it if it's just about you."
A longtime fighter for gender equality and vocal proponent of climate change legislation (Mermell was a senior leader at Planned Parenthood and headed up Governor Deval Patrick's Strong Women Strong Families initiative), the greater motivators at play for her in this race are clear. And she's not the only one running to represent MA-4 with a greater sense of purpose — she's joined by candidates like Wall Street regulator Ihssane Leckey, whose progressive platform includes policies like free tuition at public colleges, and epidemiologist Natalia Linos, who laid out an extensive COVID-19 response plan on her campaign site.
Years ago, Mermell's former job as the head of Massachusetts Women's Political Caucus sent her traveling around the state, convincing women with leadership potential that they should run, and they should run right now. You're ready, we need you. It wasn't until a colleague pointed out to Mermell back in 2005 that it was her time to run for a higher office — there was an opening on the Massachusetts Select Board — that she realized she'd needed her own nudge to step up. "I literally was getting paid to convince other women to see the opportunity and to go for it," Mermell said, "and I still had to have someone point it out to me."
Despite a record-breaking surge in women running for Congress in 2018, women occupy less than 25 percent of all House seats, according to the Center for American Women and Politics. So, how can Americans move to make our government look more like America? For Mermell, it starts with demystifying the campaign process. Show people the less-than-glamorous realities of campaigning and you'll remind them that politicians are just regular citizens who took a chance on themselves.
"I'll end the year in personal debt, and that was a big girl decision that I made in order to pursue this opportunity."
For that reason, Mermell told POPSUGAR what it has cost her to win and lose campaigns past, and to run her current Congressional one. For starters, she quit her job to run for a seat in the House. "No one needs to host a telethon for me," Mermell said, "but I don't come from significant financial resources." Letting go of a steady paycheck was a "calculated decision to be without income for [nearly] a year," Mermell said. "I'll end the year in personal debt, and that was a big girl decision that I made in order to pursue this opportunity and see if I could go to Washington, DC," she said with clear conviction. "But if that isn't blowing up your life in a big way, I don't know what is."
Beyond preparing for financial strain, Mermell said it's also incredibly important to build up what Hillary Clinton calls "rhinoceros hide." "You have to get used to developing some pretty thick skin" while campaigning, Mermell said, a lesson she says she learned the hard way, the first time she ran for local office. Preparing to call around to ask for endorsements, she opted to start with what seemed like friendly territory. "I called this woman who I served on a board with. I figured, well, even if she's not with me — because there are other people in the race that people have relationships with — this is going to be a very friendly call. And instead she ripped me a new one," Mermell said.
"You know that lump in your throat? I could just feel myself start to be on the verge of crying and that was the last thing I wanted to do," Mermell recalled. "So I just said something along the lines of, 'Well, I hope to prove you wrong and to earn your support one day and thank you for taking the time.' And I hung up the phone." She spent the next several minutes standing in front of a window, watching her reflection as she sobbed. After a few minutes of what she described half-jokingly as a full-fledged "ugly cry," Mermell decided she'd have to set boundaries to survive political life.
"My family, my significant other, my longtime girlfriends, if [any of those people] tell me that they think I'm really off-base or I've lost my north star? That, I will lose sleep over." These days, she has to consistently put criticism through a filter to decide what's worth absorbing. "Feedback from other people might make me reassess policy positions or tactics that I'm using," but it can't persuade her to doubt herself.
Win or lose in her upcoming primary, Mermell wants women to know they have what it takes to lead. No, you don't need more political experience than every other candidate to compete. No, you don't need to apologize for jumping in without having the answers to every policy question the moment you file your paperwork. And if someone attempts to tell you otherwise, Mermell said, "that's probably a good sign that this is actually your turn." You're ready and we need you.