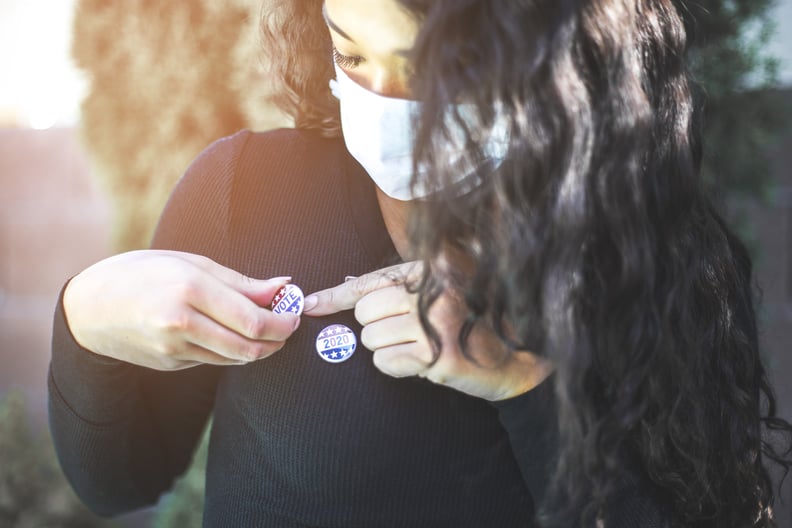 Getty | LPETTET
With the 2020 election less than three months away, all eyes are on the showdown between the incumbent Donald Trump and former Vice President Joe Biden. The former has repeatedly waged attacks on women's rights, particularly when it comes to healthcare issues including (but not limited to) Title X funding, access to contraception, and a longheld mission to overturn Roe v. Wade.
Of course, President Trump is hardly the only politician who poses a threat to women's health. It's equally important to educate ourselves about the healthcare policies and voting records of Congressional, state, and even local candidates. Most campaigns have websites that include comprehensive information about a candidate's policies, so you can become well-versed on where they stand on the issues that are most important to you. If a candidate's stance on a particular issue isn't available to the public, contact them and request a clear answer on the actions they plan to take if elected. To get you started, we've rounded up six of the most pressing issues on the ballot in November, according to doctors and policy experts.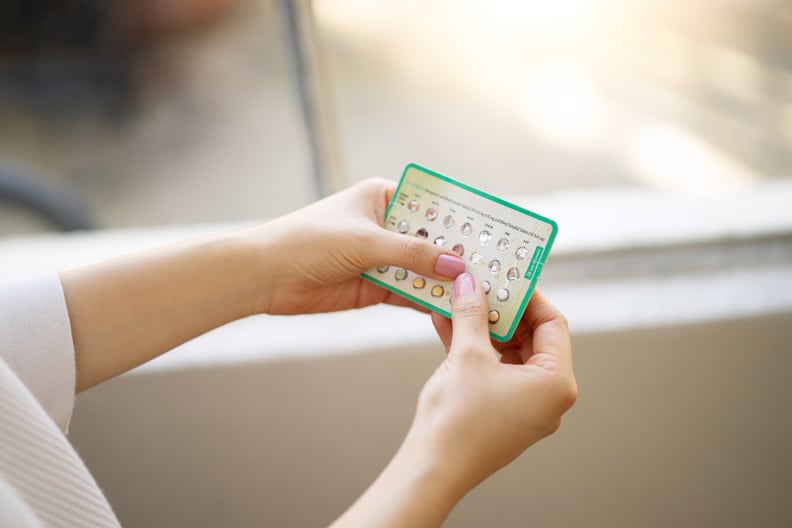 Insurance Coverage For Birth Control
In July, the Supreme Court ruled that employers and universities with "religious or moral objections" to birth control can remove contraceptive coverage from their insurance plans. While this is an obvious attack on reproductive rights, it also puts women's health at risk in a number of ways.
"We use birth control pills to treat endometriosis, anovulation, hirsutism (unwanted hair growth), and even acne," Peter Klatsky, MD, an ob-gyn, fertility specialist, and cofounder of Spring Fertility, told POPSUGAR. "These conditions can cause severe pain in many cases and even cancer in the case of women with anovulation due to PCOS."
Dr. Klatsky explained that birth control pills are a safe and effective treatment for conditions like endometriosis and PCOS, which should carry the same weight as any other medical condition. He emphasized that the only way to overrule a SCOTUS decision is with legislation by Congress, and that's why it's so important to ask your Congressperson if they're committed to passing legislation to protect women's access to "one of the most studied, effective, and safest medications ever produced."
"Birth control also helps women plan their families and control their fertility," Dr. Klatsky added. Why should anyone be at greater risk of an unplanned pregnancy, simply because their employer doesn't want them to take the pill?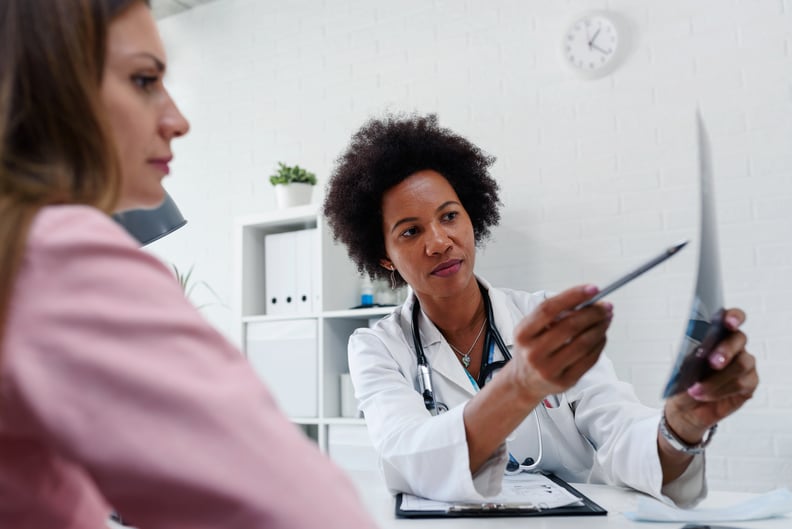 Protection of Annual Mammograms
In 2009, the United States Preventive Services Task Force (USPSTF) issued screening guidelines that would preclude women ages 40 to 49 from getting a mammogram, only offering the test every two years to women over the age of 50. Anjali Malik, MD, a breast imaging radiologist in Washington, DC, explained that data clearly shows that annual mammograms initiated at the age of 40 reduce breast cancer deaths by 40 percent.
The American College of Radiology has been working to protect access to life-saving mammograms. "In 2015, a three-year moratorium was placed on these guidelines, which was then renewed until January 1, 2020," Dr. Malik explained. "The USPSTF guidelines are graded at 'C' and 'B' levels, and have been heavily criticized for their lack of relevant evidence."
In July, a House subcommittee approved the fiscal year 2021 funding bill, which includes extending the moratorium through 2025. The delay would prevent insurers from denying coverage for these lifesaving examinations. The legislation will be sent to the full House Appropriations Committee for markup, so it's important to know where your representative stands on this issue — especially because it's not getting as much attention as other women's healthcare policies.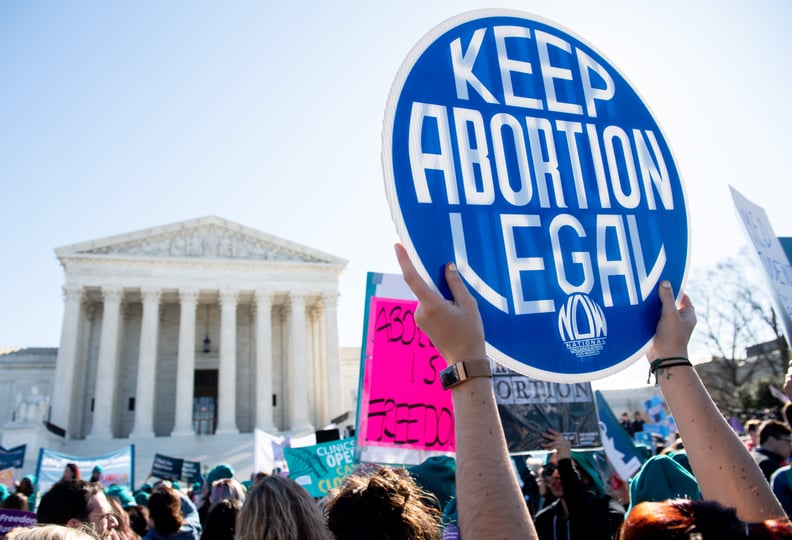 The Right to Safe, Legal Abortion
Heidi L. Sieck, chief empowerment officer and cofounder of #VOTEPROCHOICE and an advisory board member for Vote Run Lead, emphasized that reproductive rights are under attack and every candidate on the ballot can do something about it.
"Access to comprehensive reproductive health care is foundational to freedom," Sieck told POPSUGAR. "A person's ability to choose when or if they have a child, and with whom, is critical to unlocking economic and personal autonomy."
Although Roe v. Wade still guarantees the right to an abortion, state and local officials have passed targeted laws that push access out of reach. Sieck noted that in 2020 alone, anti-choice lawmakers have introduced 236 state-level provisions restricting abortion access. When it comes to abortion access, every elected office at every level matters. "For example, state attorneys general can refuse to defend these bans, and district attorneys can decide not to enforce them," Sieck explained.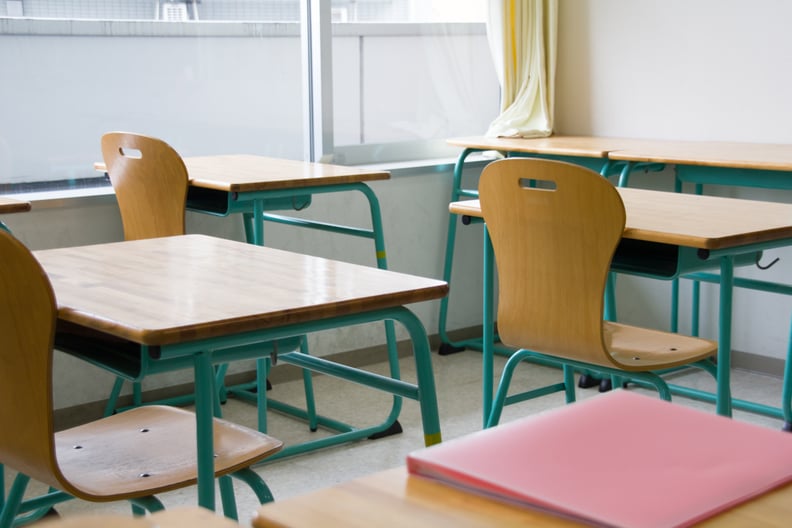 Comprehensive Sex Education
"Access to comprehensive sexual education is directly tied to lower rates of STDs and unwanted pregnancies, while increasing the use of contraception among young people," Sieck told POPSUGAR. State legislators determine state requirements for sexual education. Currently, just 17 states require sex ed programs to be medically accurate.
Sieck explained that school board members approve specific curriculums, which means they make decisions about whether abstinence-only education is prioritized and whether reproductive health care is covered at all. So, in addition to paying attention to your state legislators' policies, get in touch with school board candidates to find out where they stand when it comes to comprehensive sex education.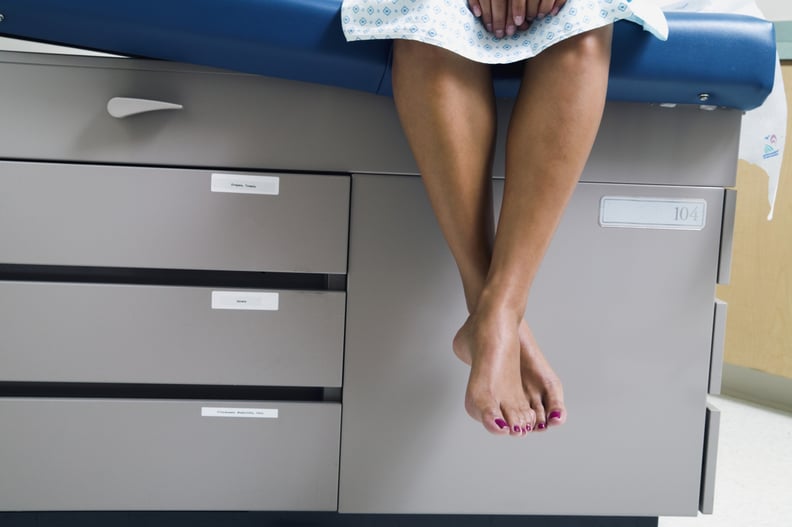 Title X Funding
Andrea Kane, MPA, vice president for policy and strategic partnerships at Power to Decide, told POPSUGAR that the Title X domestic gag rule — which forbids medical providers from sharing information about abortion services with patients, or risk losing their federal funding — has been disastrous. "The Title X program has been a critical part of ensuring that women with low incomes have access to affordable, quality contraception," Kane said. She explained that for 50 years, the Title X family planning program played a crucial role in offering free or low-cost birth control, preventive screenings, and health education to millions.
"Title X providers serve a socioeconomically disadvantaged population, most of whom are female, low-income, and young," Kane explained. Two-thirds of patients served by Title X live at or below the federal poverty level and receive service free of charge.
The domestic gag rule has been catastrophic for people living on limited incomes, Kane told POPSUGAR, noting that it has forced providers across the country to leave the Title X program and lose millions of desperately needed dollars to provide low-income people with high-quality preventive health care services and a range of birth control methods.
As a result, some states are losing all or some of their Title X funding, while others are losing individual Title X clinics. Kane noted that 8.8 million women in 380 counties across the country are at risk of losing affordable access to birth control because the clinic they depend on has lost its Title X funding. She encourages voters to ask what each and every candidate plans to do in order to ensure that Title X can continue to provide quality, affordable healthcare services to those who need them.
Programs to Help Prevent Maternal Mortality