I Was on Birth Control and Had a Medical Abortion
I Might Have Children in the Future, but I Have No Regrets About My Medical Abortion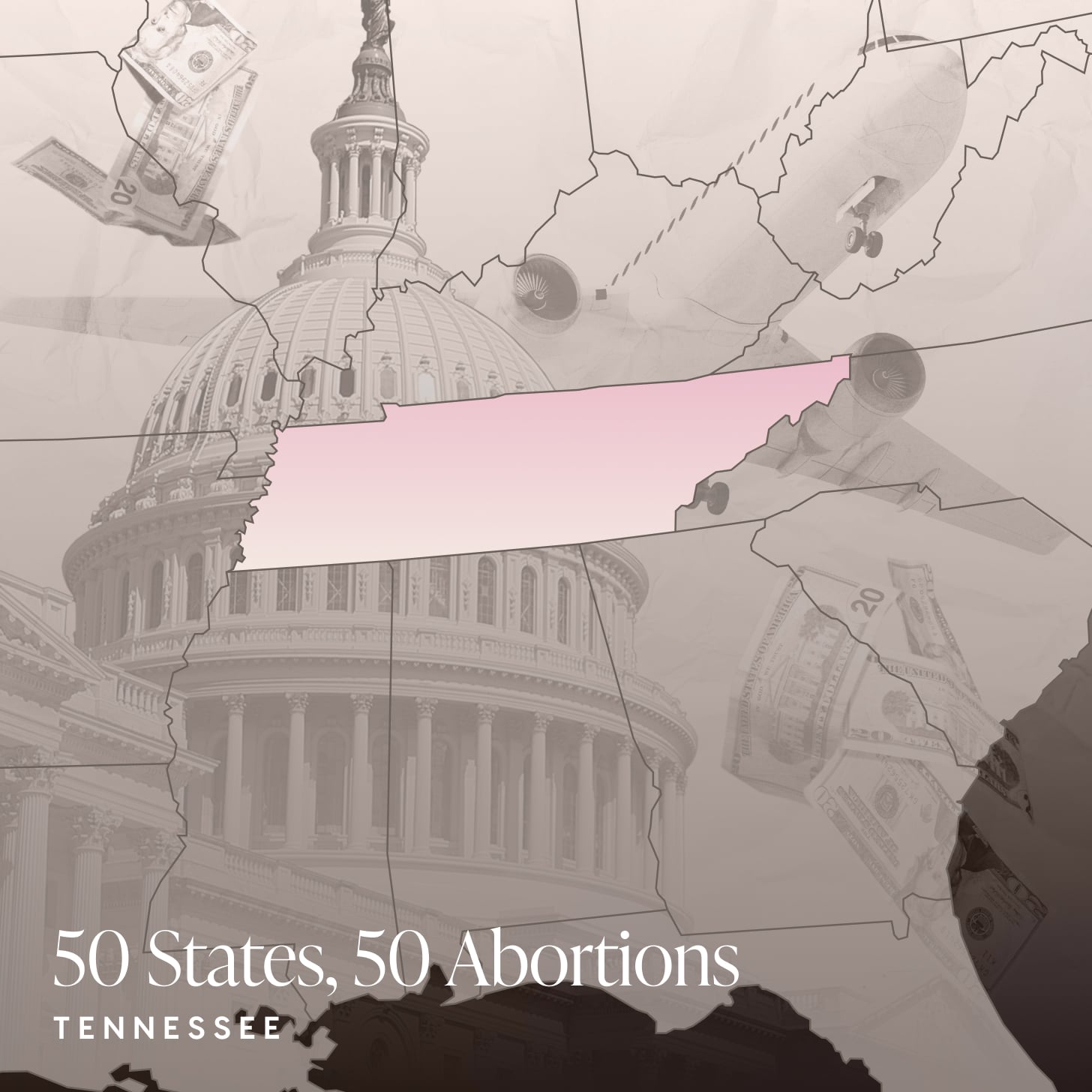 This article is part of POPSUGAR's 50 States, 50 Abortions, a large-scale storytelling project that aims to elevate the voices of people who've had abortions. For more information about how to find an abortion clinic near you, please visit The Cut's abortion service finder.
At the time of my abortion, I had been with my partner — now my fiancé — for almost four years. We owned a home together in Nashville, and I had newly launched my own successful PR agency working with restaurants and hotels. But no matter how "ready" for a child we appeared to be on the outside, we were not. And that was reason enough for my partner and me to seek an abortion.
Our decision came early last year when I noticed my period was late. I didn't think anything of it; I have never really had a regular period, and I was on birth control. But I decided to take an at-home pregnancy test anyway. When the results came back positive, I took another test, which also came back positive. My friend drove me to urgent care, where a doctor and nurse confirmed the news. I immediately broke down crying.
When my partner got home later that night and I told him, both of us just sat down and cried together for a while. We physically and emotionally leaned on each other, asking ourselves, "What do we do? What do you want to do? What're you thinking?"
While we're unsure if we want to be parents, if there was going to be somebody I was going to raise a child with, 110 percent it's him. But we also weren't excited. And that's when he looked at me and said, "People deserve to be excited when they find out they're pregnant."
That was a clear enough indication that we were not ready.
The following day, I called around to clinics hoping to find out how far along I was. The soonest I could get an appointment was at a place 30 minutes outside of Nashville, a week following my call.
Before Roe v. Wade was overturned, Tennessee had a Heartbeat Law that prohibited abortions once a heartbeat was detected, typically around six weeks of pregnancy. (Editors' note: As of the overruling of Roe v. Wade, abortion is now prohibited completely in the state of Tennessee with very limited exceptions.) Because I couldn't get an ultrasound until one week later, I was worried. We were losing valuable time, and I was afraid it would be too late.
When I arrived at my appointment the following Wednesday, my partner was not allowed to go into the room with me because of COVID-19 safety measures. He sat in the car as I had a sonogram, where it was confirmed I was only five weeks pregnant.
I called him and let the nurses and doctor explain on the phone what our options were, and that's when we decided to schedule our abortion appointment.
Tennessee had a 48-hour mandatory waiting period before you could have an abortion, so we scheduled our appointment for Friday. The mandatory period itself felt so ridiculous to me, because I had already made my decision, and I just had to marinate in it and be upset for two more days, which didn't feel fair. I wasn't second-guessing my choice, but I was distraught by the fact that I held a piece of someone who I love so much in my body. Plus, you have all these hormones pumping through you that make you extra emotional.
When it was finally Friday, I walked into my appointment, alone, not sure what to expect. I received one pill I had to take in front of the doctor, then I was instructed to take another the next day to complete the abortion.
Following my appointment, the physical and emotional toll the abortion took on my body was excruciating. It's very clear when the abortion starts happening; I immediately started experiencing intense cramping.
I'm so grateful that I had the opportunity to make that decision and have the autonomy over my own body, but it really was emotionally the most difficult thing I've ever been through.
When I came out of the bathroom the first time and first saw the blood, I just stood against the wall and cried. Later, the physical pain only intensified. I lost feeling in my hands and ended up on the floor in my bathroom, throwing up in the toilet.
It was a long, hard process. But one year later, I can confidently say I still stand by my decision and don't regret it. I know it was for the best.
I felt so on a different side of things because I was in this long-term relationship; I was planning to marry this person. And it felt just so separate from everybody else's experience, but I've still found that that's really not the case.
It's so upsetting to know that I had the autonomy to make that decision over my own body and what was best for my life and that other women won't. That breaks my heart. I especially am concerned . . . For myself, anyone who's privileged, I will always be able to access abortion. And unfortunately, this is [especially] going to affect women in poor areas or who are young.
Roe has been around for so — or had been around — for so long, and there are still all these misconceptions. People just don't have the actual facts of what is going on, why it's so necessary.
I ended up keeping the sonogram photo from my initial ultrasound. Many people having an abortion probably wouldn't have ever asked for a photo or looked in the first place, but I wanted to keep it as a reminder.
If and when my partner and I decide to have a child, I will show them this sonogram photo. I will tell them that we waited until we were ready to have them. I will say, "I had a choice. And no matter what, we will always value your choice. Because you deserve bodily autonomy. It is your right to have control over your own body."
— Taylor Esche (she/her) (Tennessee), as told to Taylor Andrews
Image Sources For "Click For Stories From Each State": Unsplash / Aaron Burden, Getty / Sergii Iaremenko/Science Photo Library, Unsplash / Manik Roy and Photo Illustration: Patricia O'Connor