Boyfriend Surprises Girlfriend With Pug on Her Birthday
National Hero Surprises His Girlfriend With Pug on Her Birthday, Causes Twitter to Melt
Boyfriends everywhere are going to want to take serious notes from this guy. Claire Halleran's boyfriend just blew every other birthday gift out of the water (and totally dominated Twitter) with a sweet 21st birthday surprise — a tiny baby pug.
When Claire went to open what she thought was just an ordinary birthday card, she was instead taken by surprise by this cutie. (Are you sitting down for this? You might want to be sitting down for this.):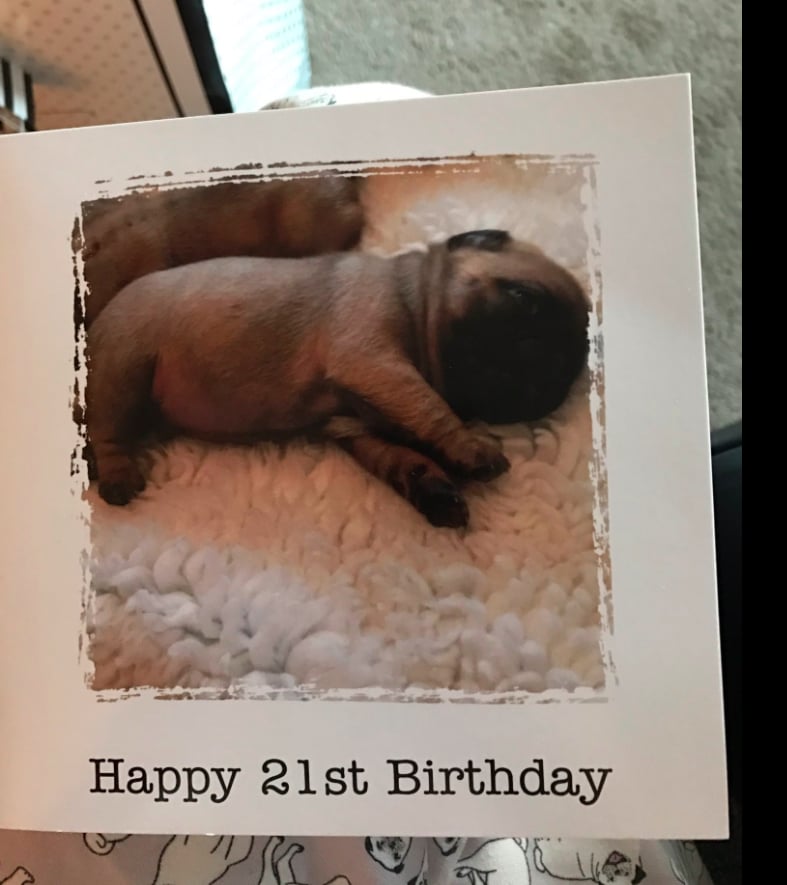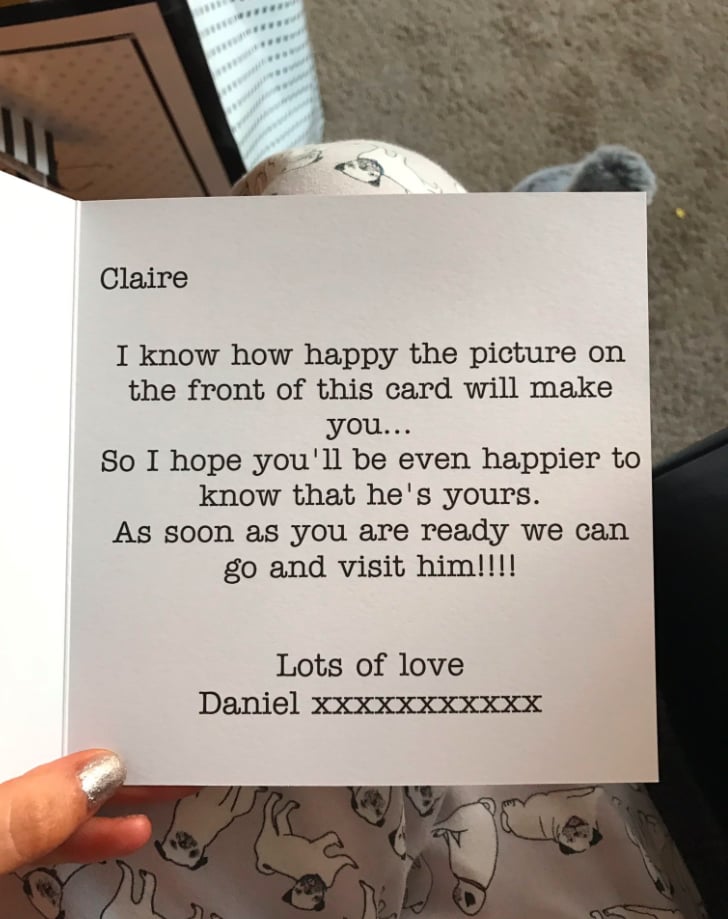 Since tweeting about the birthday gift to end all birthday gifts, the internet enthusiastically confirmed that she has the best boyfriend on the planet, retweeting it over 17,000 times and counting.
Worlds best boyfriend 😭😭😭😭😭😭😭 pic.twitter.com/8kqSKf28tK

— Claire (@_clairehalleran) November 4, 2016
LOOK AT THIS LITTLE GUY!
Moral of the story: we're definitely adding "baby pug" to the top of our holiday wish list. Happy birthday, Claire!